Citizens Advice East Devon
---
Posted: Thursday, 02nd July 2020 4:42 pm
---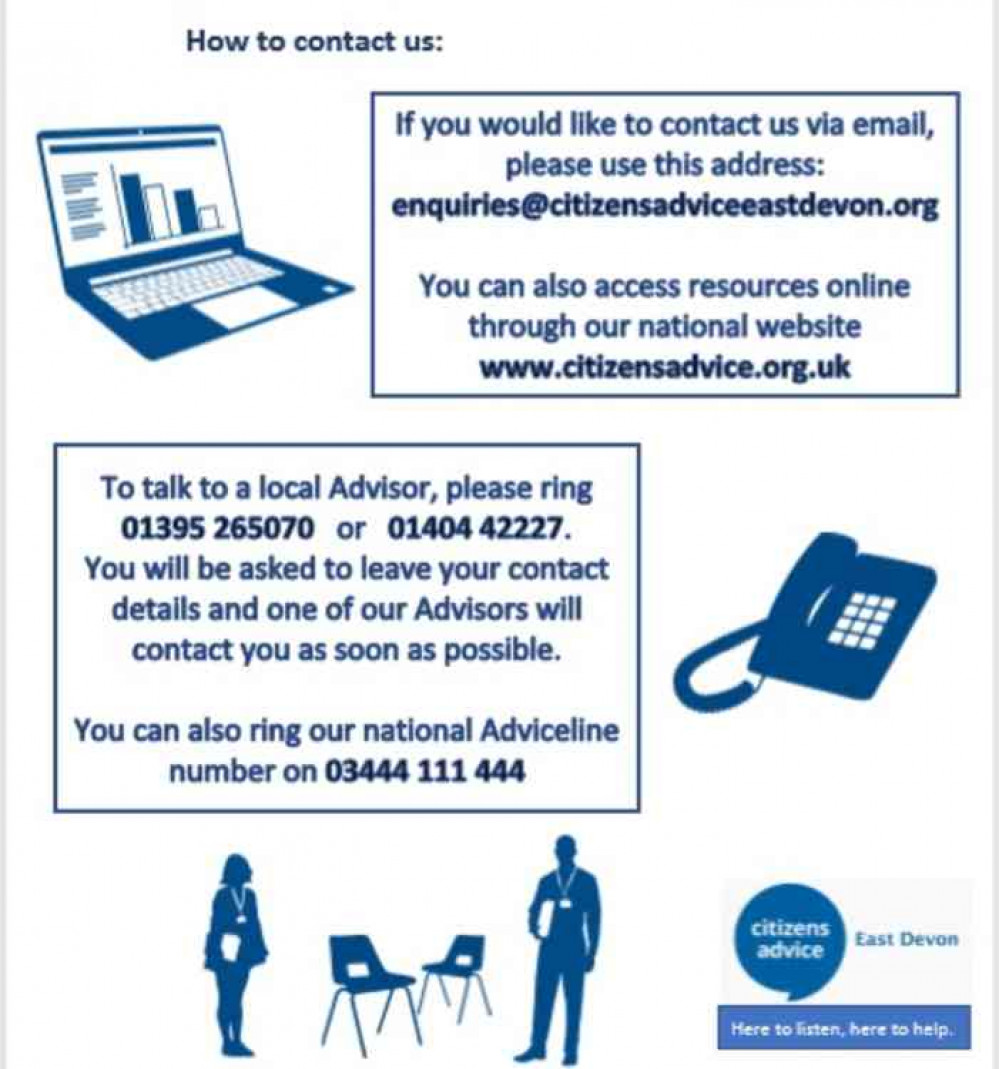 Community
Citizens Advice East Devon continues to be able to offer advice, guidance support on a huge range of issues you may be facing.
Our advisors are online, on the phone, on email and text to listen to your needs and help you find a way forward.
To contact us you can text ADVICE to 82727 - you can leave us a message on 01404 44 227 and one of our advisors will call you back - you can email us on [email protected] - or you can contact us through our Facebook page.
You can also ring our national advice line on 03444 111 444.
We accept direct referrals from community groups and charities - for more info email us. We are always happy to work with partners in the community for the benefit of our residents.