Bradleys Honiton: What to expect from the market in 2023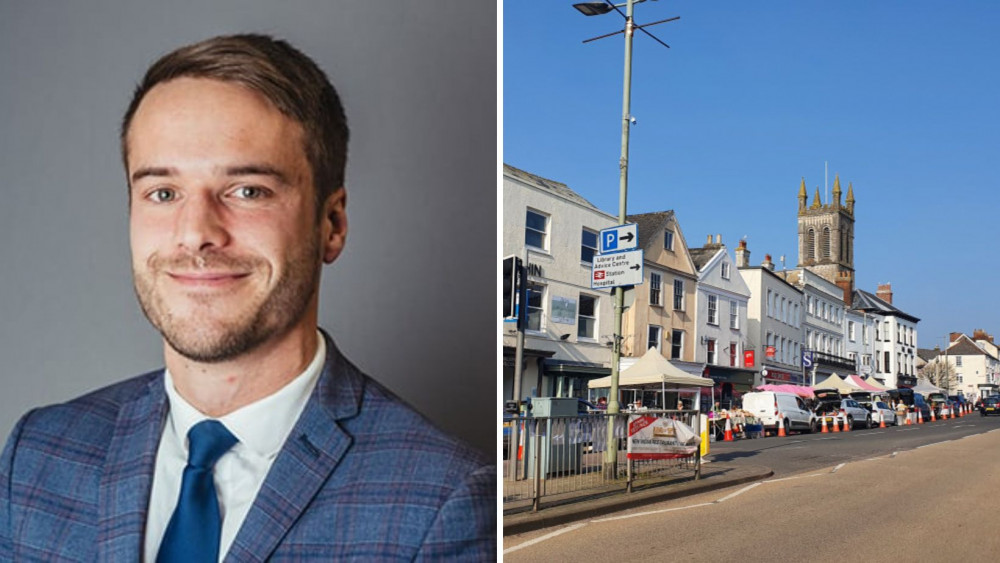 L: Joe Keep, Branch Manager of Bradleys Honiton (Credit: Bradleys.) R: Honiton High Street
Joe Keep, the Branch Manager of Bradleys Honiton, discusses the housing market in 2023.
With so many headlines about the economy of late, what does this mean for the property market? What has changed, and what other changes can we expect?
As the largest independent estate agency in the region, we are able to access a large amount of data, look at historic trends, current demand from buyers and tenants and combine these points, along with other information, provide our view on what the property market is likely to have in store over the coming months.
I would like to add that Honiton has its own property market, which will largely follow trends to the regional picture, although each property is different and therefore should be viewed as its own entity.
The impact of inflation
Most people are very aware that interest rates have risen sharply, and the Bank of England will continue to raise them over the coming 3-6 months in order to attempt to keep inflation down, which has been done successfully in the past. The likelihood is that the base rate will settle somewhere between 4-5% which historically sits fairly comfortably with peoples affordability. As a result inflation is likely to drop, although perhaps not to the target rate of 2%.
Supply and demand usually dictates whether house prices rise or fall and with the supply generally running at extremely low levels over the last 2 years, prices have risen. This is starting to change with more properties for buyers coming available, combined with a lower demand from buyers this will result in more properties to choose from, and a correction in prices will result.
Getting the price right
If you are looking to sell a property right now, the single piece of advice would be to price your home realistically. There are buyers for all types of properties, although not at any price. Buyers will be willing to buy a home if it appears reasonable value alongside it meeting their requirements. High quality marketing will help attract buyers although they will only buy if they feel it is reasonable.
Most interest in a home is received during the first 2 weeks of launching a property to the market, in order to make the most of this the price needs to be realistic. The saying; 'you don't get a second chance to make a first impression' has never been more appropriate. The alternative is that you start too high, chase the market downwards and may end up achieving less than if you had simply started at the realistic value in the first place.
On the flip side, If you start too low, you will receive a large amount of interest from buyers and ultimately you could exceed the asking price and a 'best and final offers' situation will probably result.
To put the position into context, house prices have risen around 10% over the last 12 months in our region. In Honiton this is actually slightly higher at around 11.5%. Some areas more, others slightly less. Each location will differ and each property type will vary slightly, and this will be where a good quality local estate agent will explain what is relevant to your home.
If you are selling and buying in the same market, any drop you appear to have taken on your sale, you simply pass on to your purchase that is the way this market will work. It has been the case in the past and will continue that way in the immediate future.
You can find out more about Bradleys Estate agent here.