Honiton: Get your knitting needles out to help decorate the town!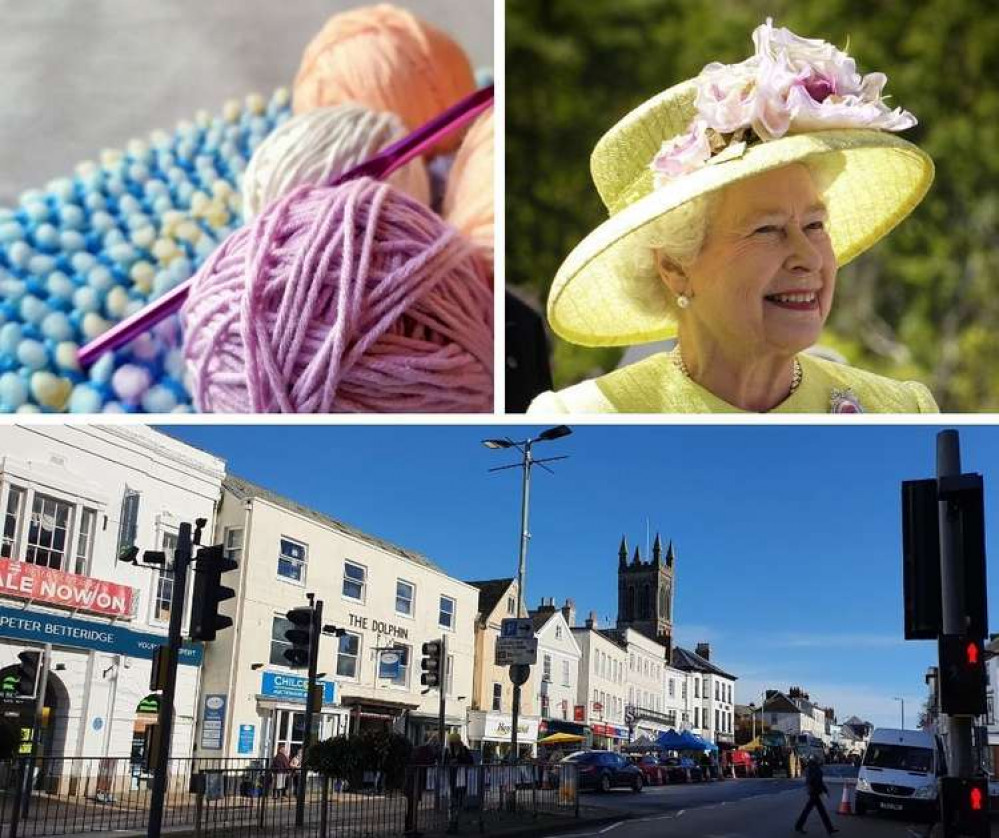 The residents of Honiton are being asked to get creative and make knitted crowns to decorate our lampposts, in honour of the Queen's Jubilee celebrations!
In June the UK is celebrating the Queen's Platinum Jubilee, when Queen Elizabeth celebrates seventy years on the throne. She is the longest serving British monarch and the event is set to be a historic occasion.
The UK government has created a special four-day bank holiday to mark the occasion, which starts on Thursday June 2 and will last until Sunday June 5.
Honiton will be putting on a range of events, including special celebratory meals, music and a family fun run.
In addition to this, there are plans to make Honiton look as fabulous as possible for the occasion, and Honiton residents are being asked to lend a hand!
Kate Cloke has been a Honiton Town Councillor since May 2021, and she Vice-chair of its Working Group for the Queen's Platinum Jubilee. She has worked in RKL Tools and Hardware on Honiton High Street for nine years.
She told Nub News: "I feel that the residents of Honiton deserve to have an event to be proud of!
"The Queen's Platinum Jubilee is a historic occasion and with our towns' history of lace with the royal family we have an amazing opportunity to really put Honiton on the map.
"We're looking for knitters and crocheters that can make crowns. We hope to have them on lampposts on the high street, Sidmouth Road, Exeter Road, King's Road and, if we have enough Battishorne Way and Weatherhill Road.
"We want to really decorate the town for this massive celebration. They will need to be at least 38cm to go around the lampposts."
If you are interested in making a crown or helping in another way you can contact Kate on [email protected]