Honiton: LED Leisure Centre running World Cup Competition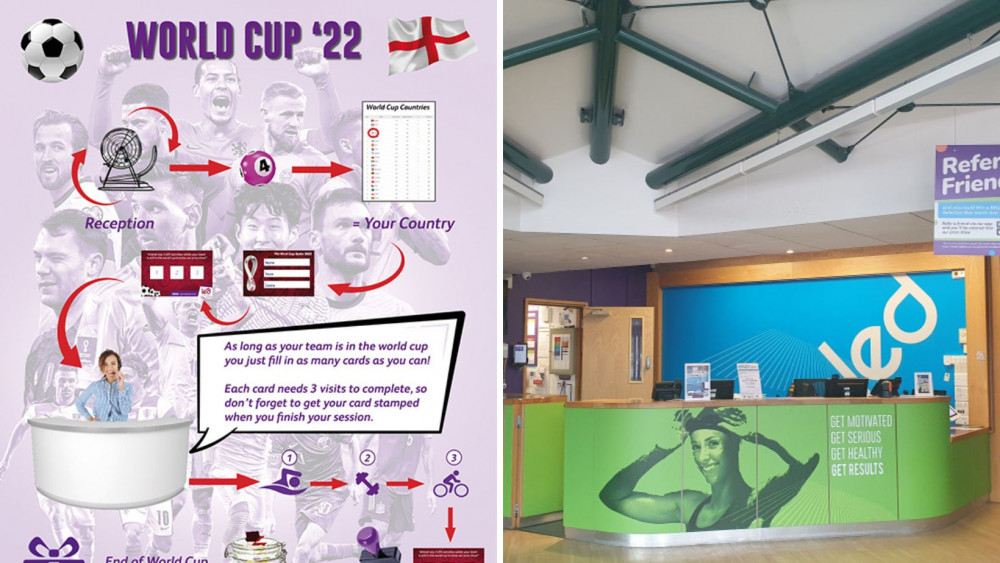 L: World Cup Competition (Credit: Honiton Leisure Centre) L: Inside Honiton Leisure Centre
To celebrate the return of the Word Cup, Honiton LED Leisure Centre is running a special competition.
The sports centre is inviting members, non-members and the Honiton community to take part in its World Cup Fitness Challenge.
The competition is running across all LED sites, including Sidmouth and Ottery St. Mary. One person from each branch will win a fitness clothing and accessories package worth over £100 from Honiton Sports.
A spokesperson for LED Leisure Centre said: "Don't let others get a head start! Pick up your team and first stamp card at reception.
"Whether it's a great present for loved ones or a fantastic new pair of trainers for yourself, £100 for sports equipment can come in handy this time of year."
Participants will spin the wheel at reception to select a team to support. They will then be given a special card, which will be stamped each time you use the centre. Once you have three stamps, you will be entered into the prize draw. You can collect as many cards as you like - until your team is knocked out!
To find out more information, click here.