Honiton: Long-awaited A35 landslip repairs to start this month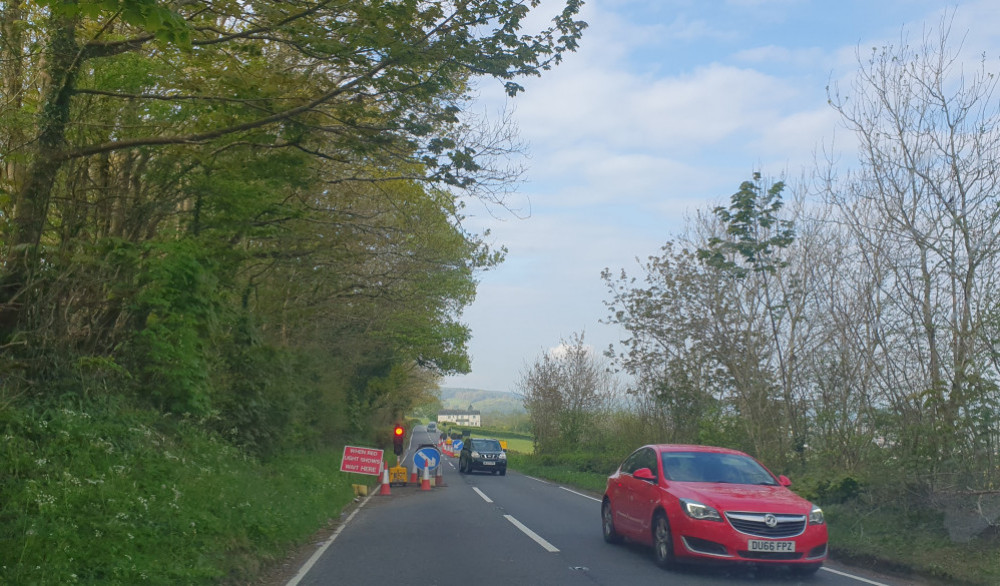 Work is due to start at the end of June
The delayed restoration work to the A35 is scheduled to take place at the end of June, according to National Highways.
In October 2021 a landslip occurred on the road at Devil's Elbow. Since then, temporary traffic lights have been in place.
The traffic lights are causing long queues in both directions throughout the day.
Works were due to start on April 25 but they were postponed by National Highways due to safety reasons.
National Highways' Service Manager Julian Strong told Nub News: "We had been hoping to start the landslip repairs on the A35 at Devil's Elbow near Honiton in April but this was delayed following some design changes to ensure the stability of the works and carriageway during construction for safety reasons.
"We're currently arranging access to the land next to the road. The work, comprising sheet piling, verge and bank reinstatement, and resurfacing of the carriageway, is currently programmed for commencement at the end of June.
"Once the programme is finalised, all traffic management arrangements and diversion routes will be announced in due course."