Honiton: Wine Bar chef to sell mobile pizzas at Saturday market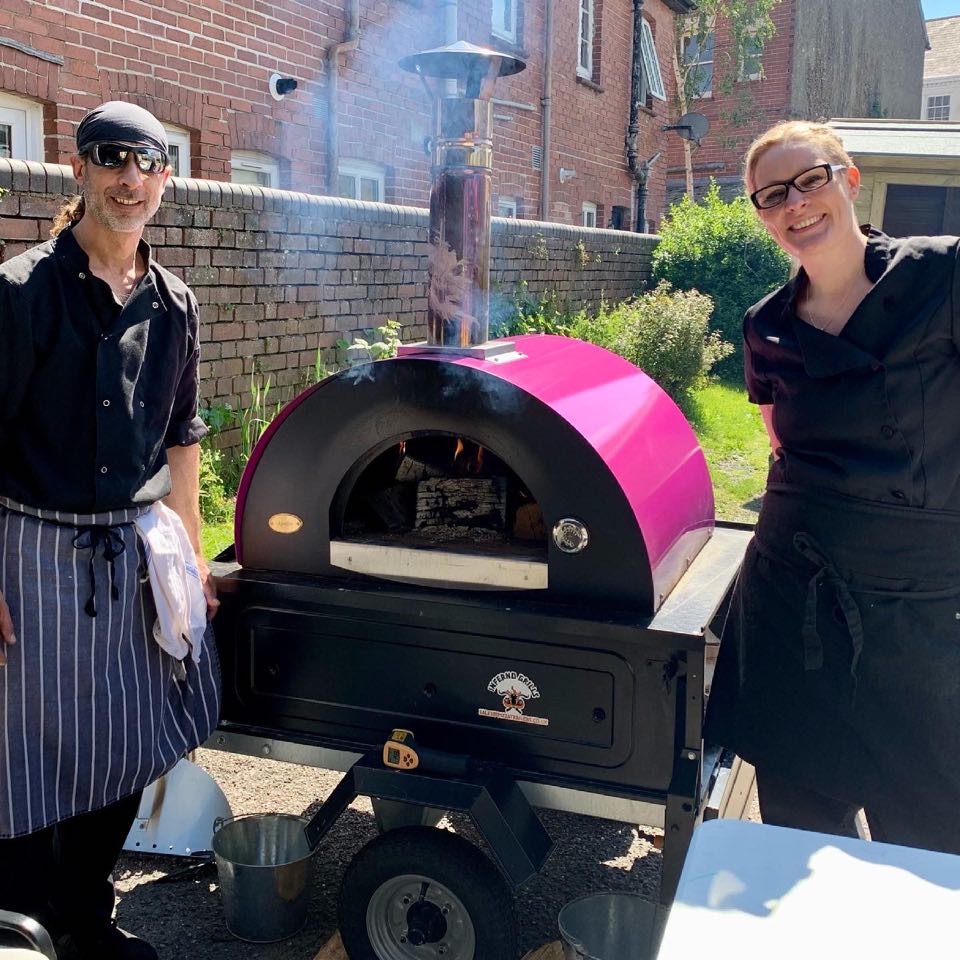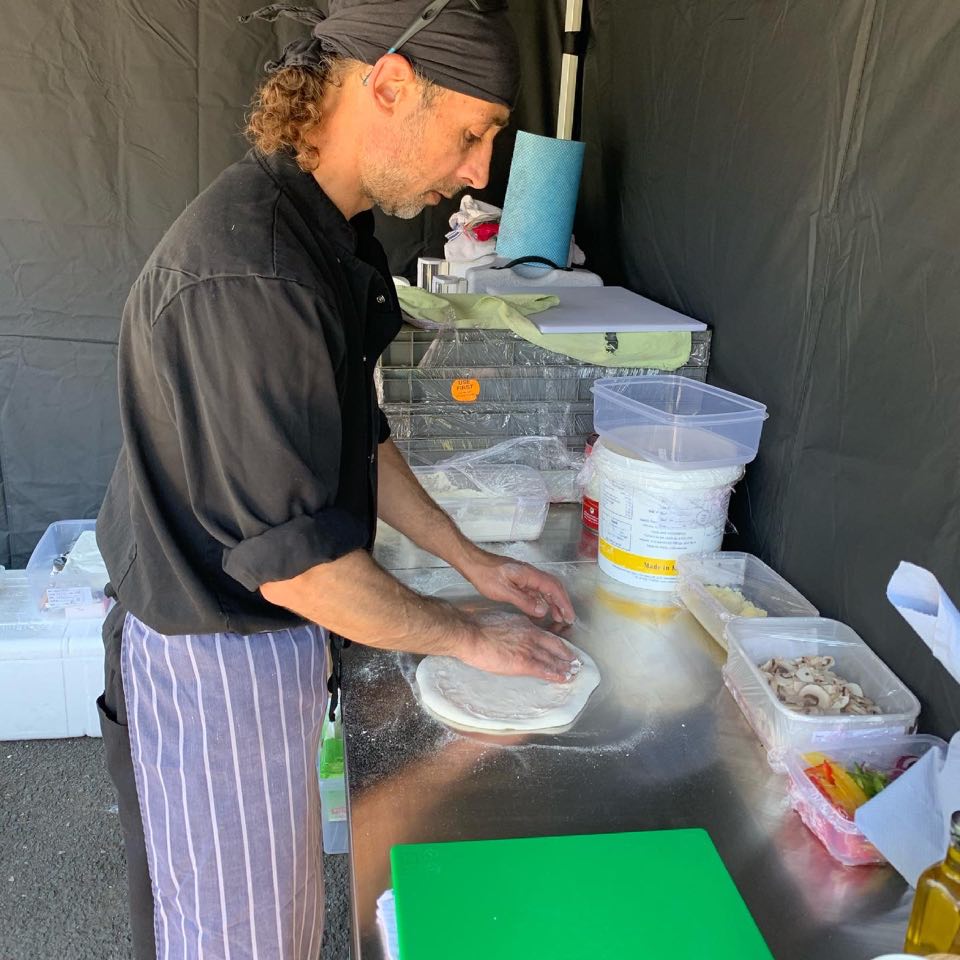 Pete will be selling pizzas at Honiton Market fromSaturday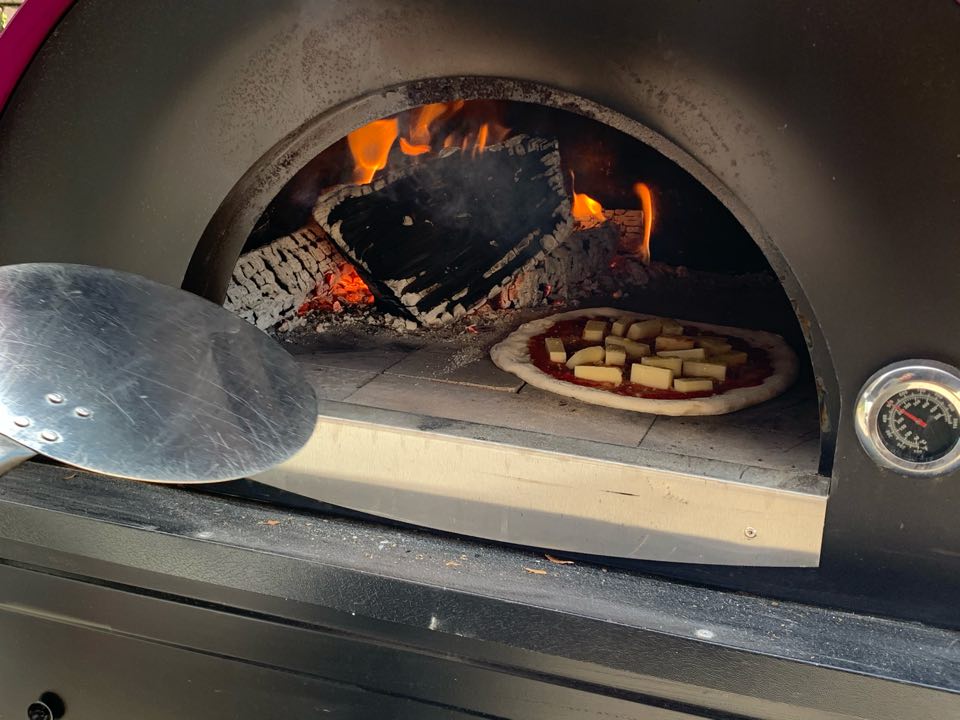 Pete purchased a mobile pizza oven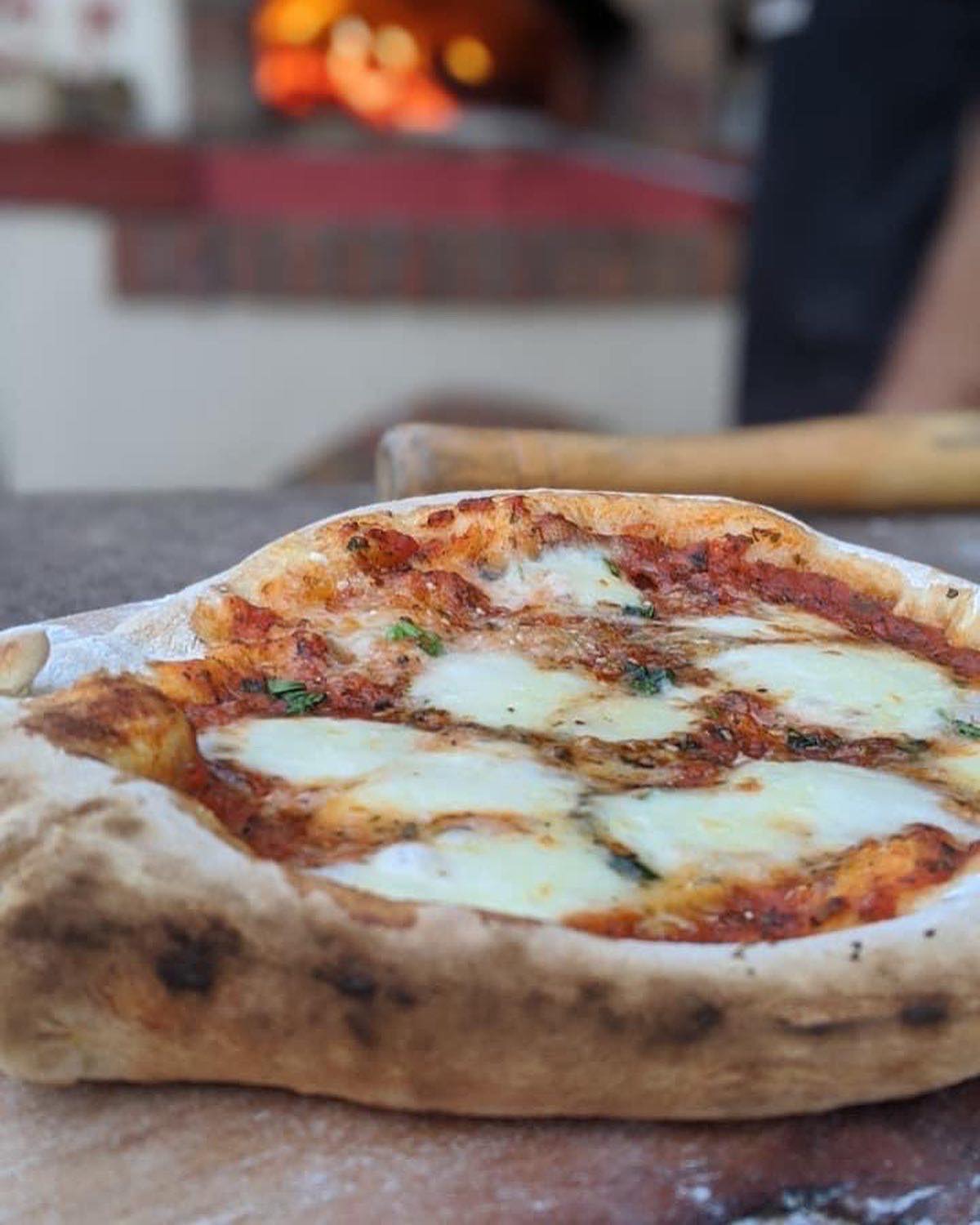 There will be a range of pizza toppings available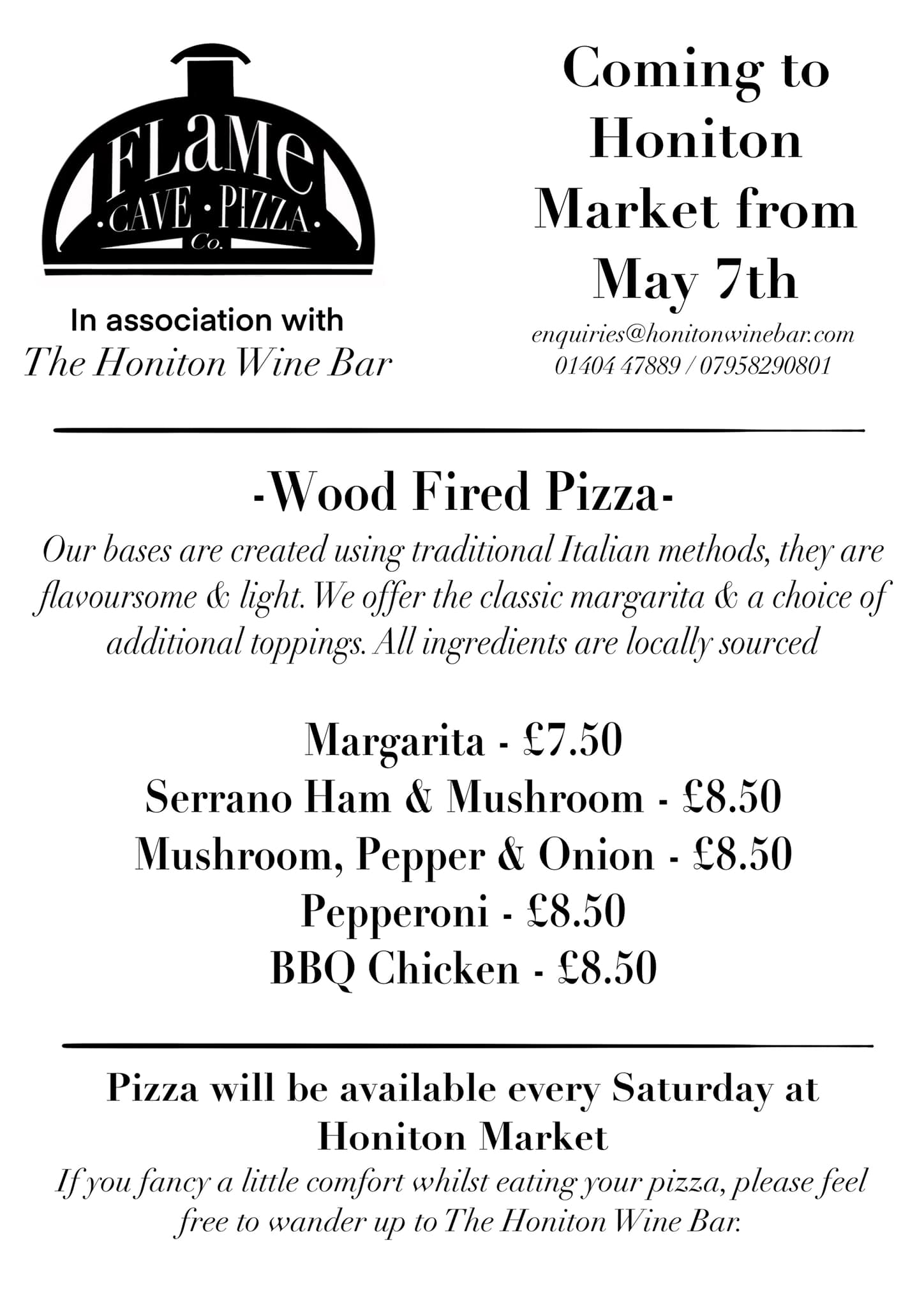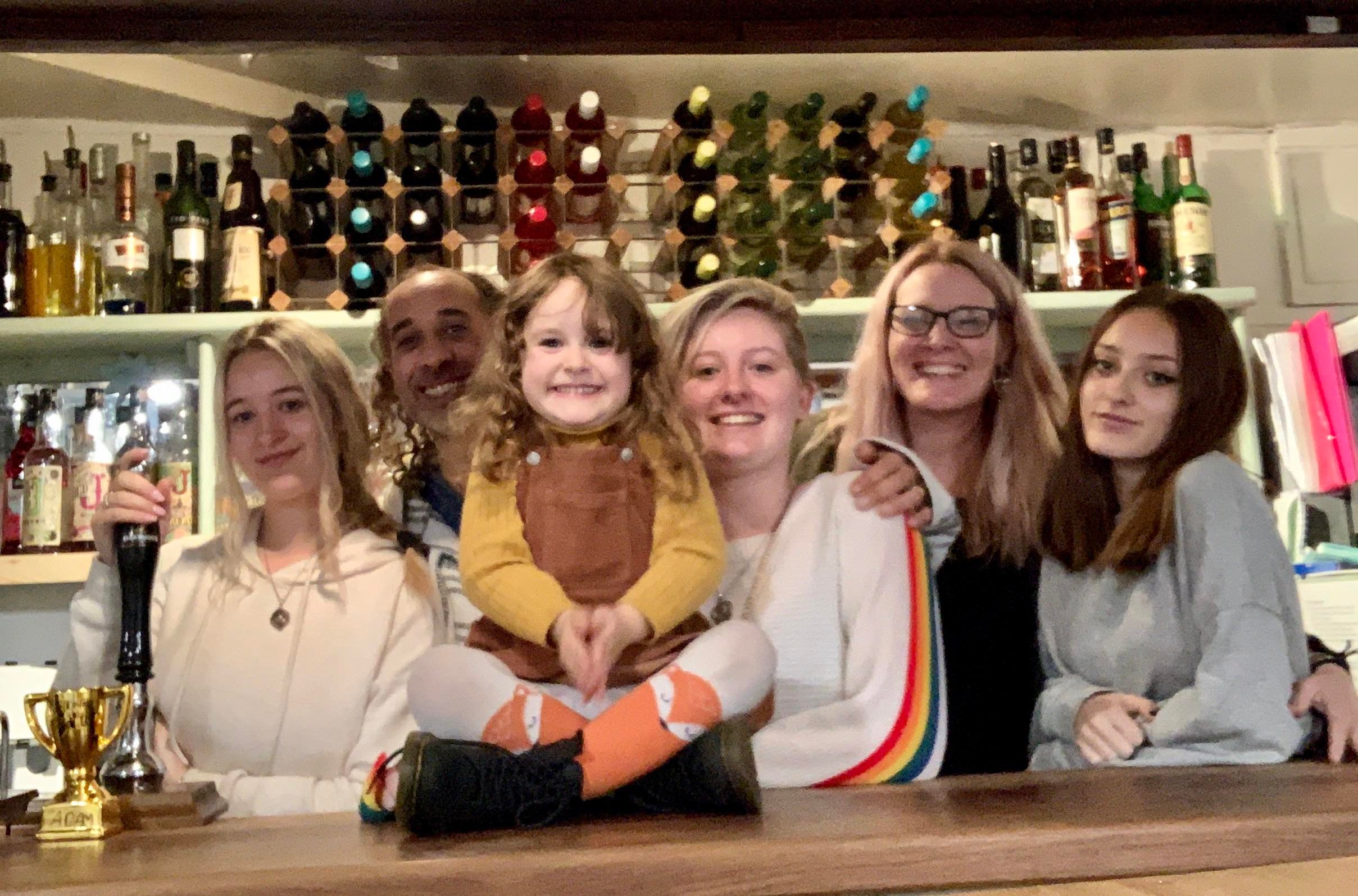 The chef from the family-run Honiton Wine Bar will be selling woodfired pizzas during Saturday Markets and he is starting this week.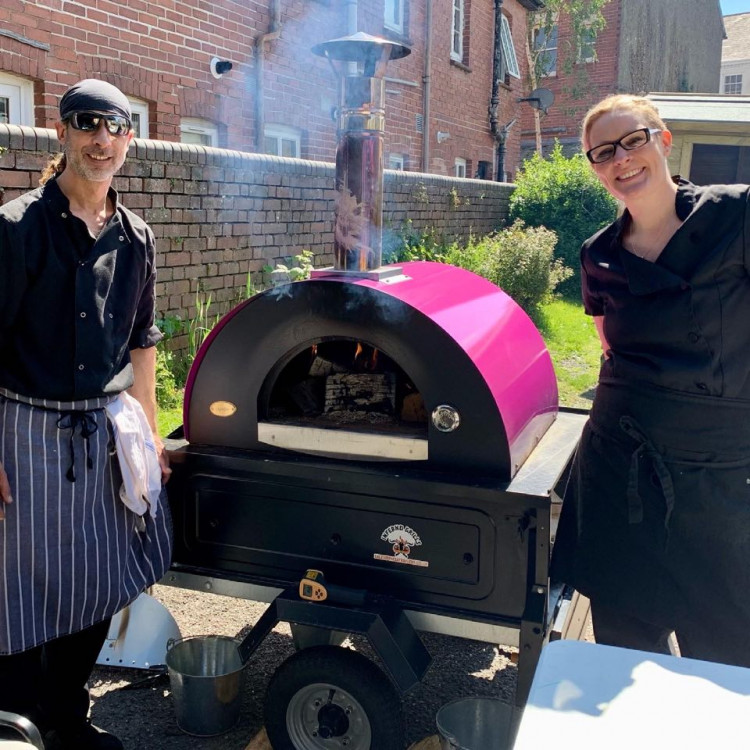 Lisa and Pete with their pizza oven
Pete Beigan, 47, is the chef from Honiton Wine Bar and he has set up Flame Cave Pizza. With the help of his daughter Olivia, he will be selling a range of woodfired pizzas made in his mobile pizza van.
Pete runs the Honiton Wine Bar with his wife Lisa, 43, who is also on Honiton Town Council.
Lisa told Nub News: "During lockdown it became apparent that our business at The Honiton Wine Bar needed a little extra stability, so we branched out into the outside catering market to help support what we already had.
"We purchased a mobile wood fired oven. When the government cancelled 'New Year's Eve' for hospitality in 2020 we were devastated not to open the restaurant, so to keep ourselves busy we gifted all our New Year booked customers with hand delivered (covid safe) pizza! They were very gratefully received."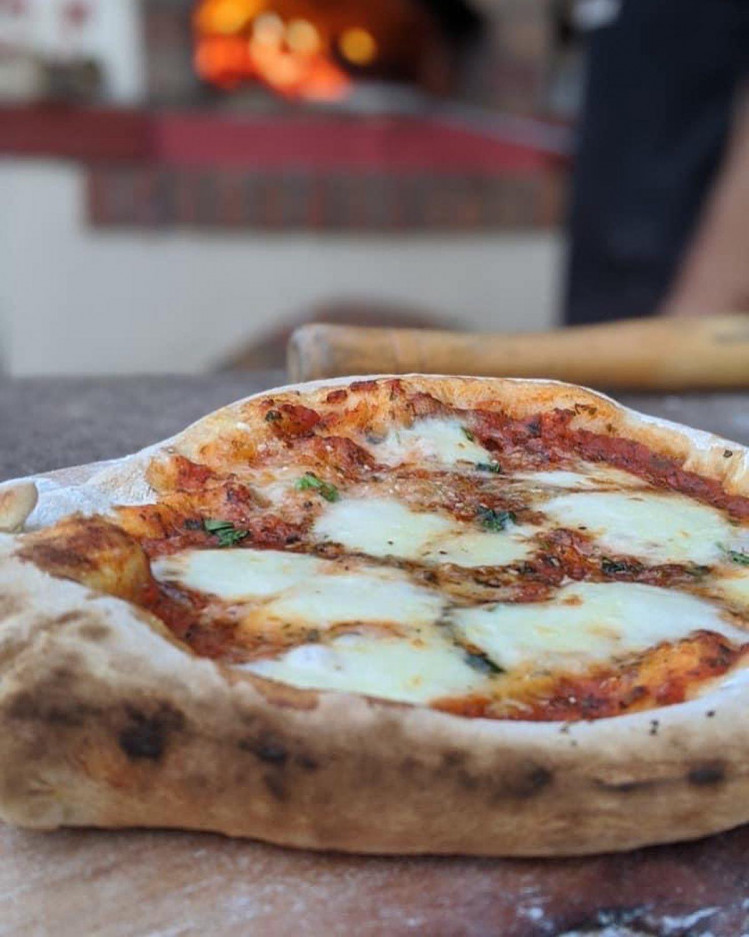 You can eat your pizzas inside the Honiton Wine Bar
Pete and Lisa have been together 27 years. Lisa moved to Honiton in 1995, aged 15, and Pete arrived from Dorset in 1996. They met whilst working at The Sidmouth Arms in Upottery, and they have been together ever since.
They both worked at Honiton Wine Bar between 1998 and 2006, when Pete decided to take some time off due to the unsociable hours and wanting to spend more time with his young family.
However, in 2018 Lisa and Pete decided it was time to return to hospitality, and their old haunt The Wine Bar happened to be on the market. They purchased it together in November 2018.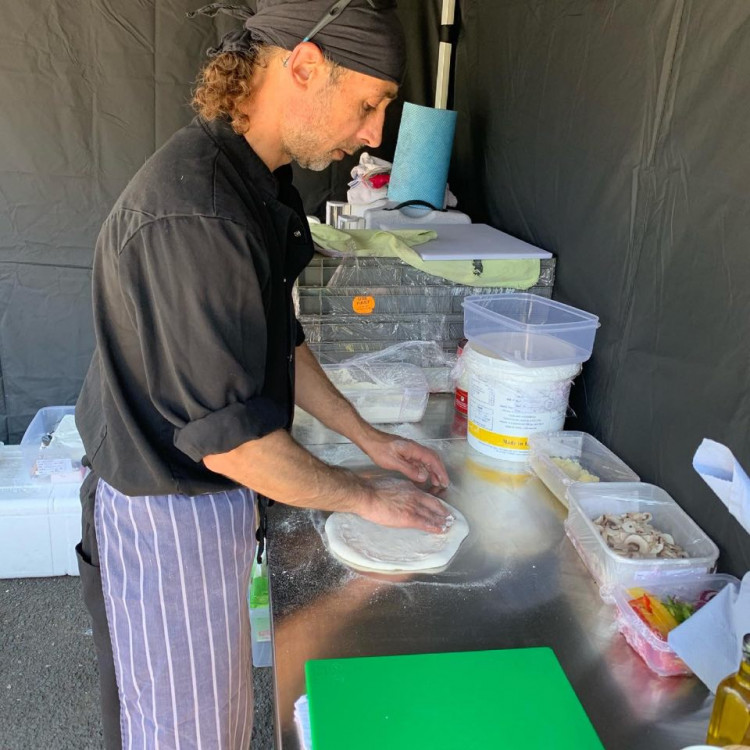 Pete enjoys outside cooking and built a pizza oven in his garden
Lisa said: "It seemed like it was meant to be. We love that little place; it has a unique character and charm, and it caught our hearts."
They now run the business as a family, along with their four children, Ellie, 21, Finn, 19, Olivia, 16 and Maya-Rose, 6.
Ellie and Finn both worked at the restaurant full-time until recently and Olivia works part-time in the kitchen and will be starting her chef apprenticeship at the business in September. She will be helping her dad make the pizzas on Saturdays.
Pete has been a chef for more than 25 years and he has always enjoyed experimenting with outdoor and rustic food. He even built a pizza oven in the family garden and used it to cook breads, pizzas and meat joints.
He has taken great care to come up with the ideal pizza dough, which he thinks is the 'Poolish' fermented base. To complement it nicely, Pete has carefully chosen a range of toppings which don't overpower the dough but rather add to its delicate flavour.
The lockdowns of the last two years forced the Beigan family to look at their business model and come up with inventive ways to protect their income whilst their restaurant was closed.
Pete's pizza van debut was at the Summer Craft Fayre in May 2021 when they served customers from outside the Family Church. It proved so popular that Pete and Lisa decided start up weekly offerings during the town's Saturday Market.
Lisa said: "I hope it is popular! It would be great to see the market busier, like the pre-Covid days. But it will get there and Lee [Leppington], the market chap is fabulous."
Flame Cave Pizza will be open from 11am every Saturday and it will be located near NatWest bank. Customers are welcome to take their pizza inside Honiton Wine Bar if they want to.
You can find out more information here.