Keep it local with Harts of Honiton car dealership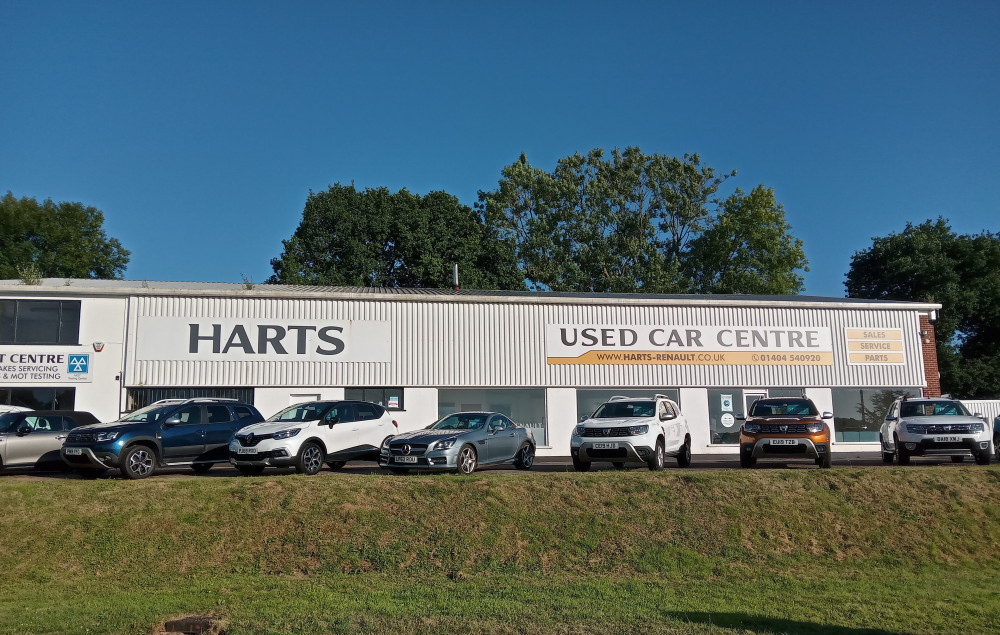 Harts of Honiton is your local second-hand car dealership. Why sell your car to a national company when you can use a Honiton based business, where the staff have excellent local knowledge and great connections.
Nub News spoke to Grahame who is the Sales Manager at Harts of Honiton . He explained why a prospective seller should use their dealership to sell their car.
"We are relaxed and easy to deal with and we offer great prices.
"Harts of Honiton has a policy of standing by our offer for a week, which gives potential sellers time to think about the offer and settle any outstanding finances.
"We then pay them electronically on receipt of their car.
Who can sell a car to Harts of Honiton ?
Harts will accept a car from anyone who is the registered keeper of the car on the V5 registration document and the car has a current MOT.
What kind of cars does Harts of Honiton accept?
Harts accepts most makes and models. They need to be less than 10 years old and have done less than 100,000 miles.
How do I sell my car to harts of Honiton?
It is a simple process. You can call the company on 01404 540 920 or email them on [email protected] to discuss your car and get a valuation .
Harts will do all the paperwork involved, for example electronically notifying DVLA Swansea that you have sold your car. This makes it a pain-free process for sellers.
Once this has been done, you will be paid electronically when Harts receive the car.