'They taste good, they're affordable and they're something a little bit different': New Market Stall opens in Honiton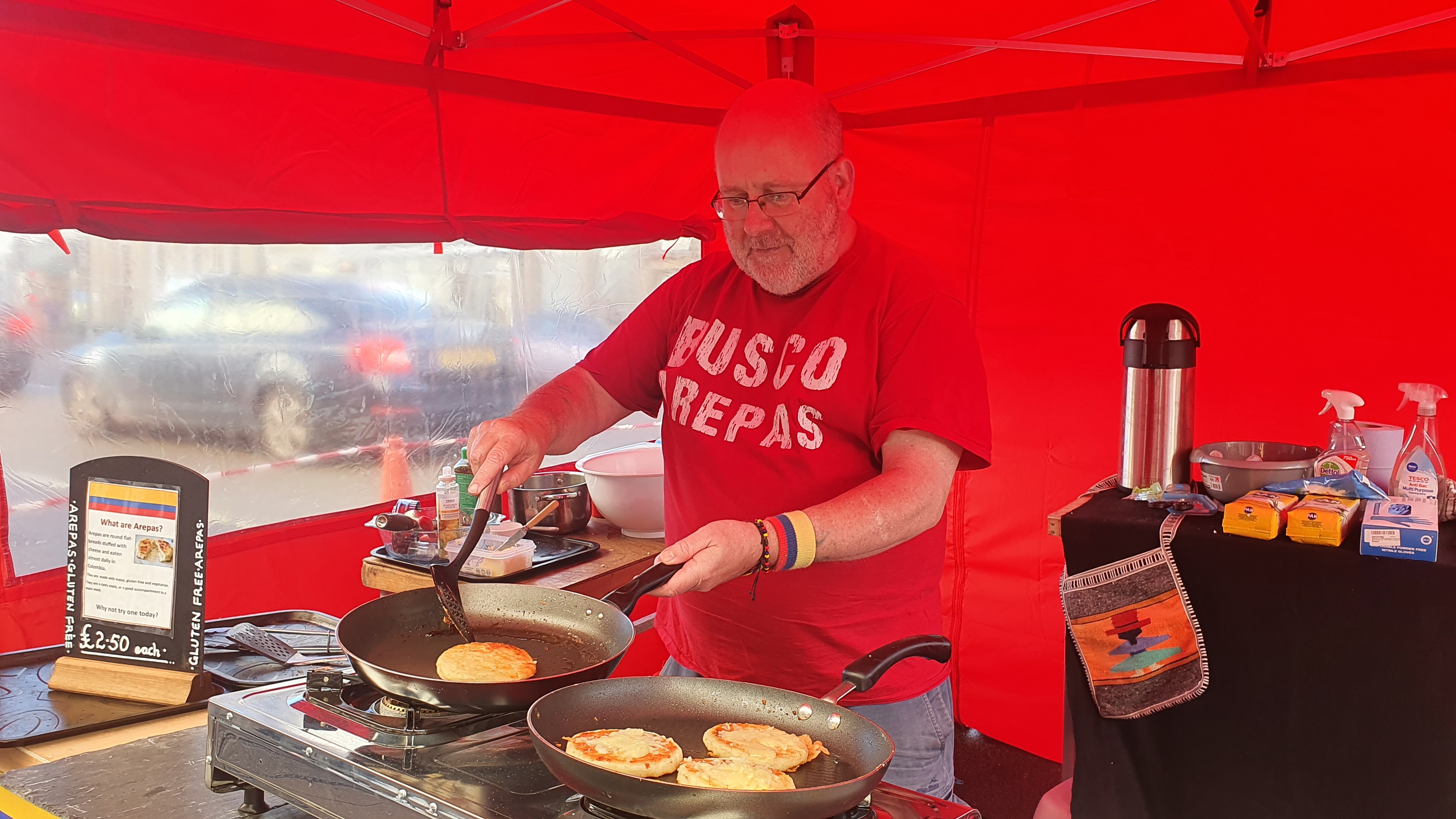 Peter Matthews has opened Pedro's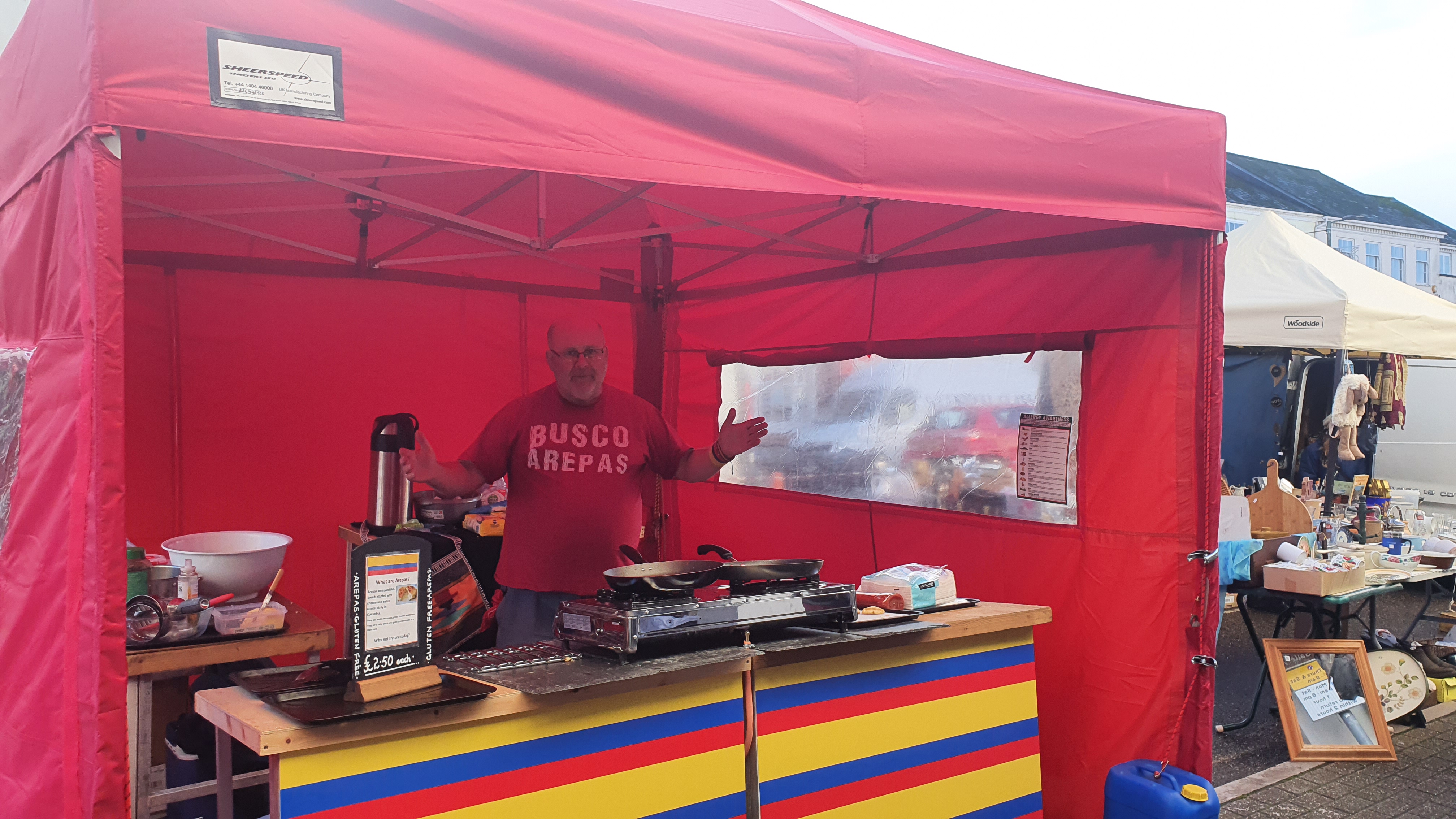 Pedros is open on Tuesdays, Thursdays and Saturdays.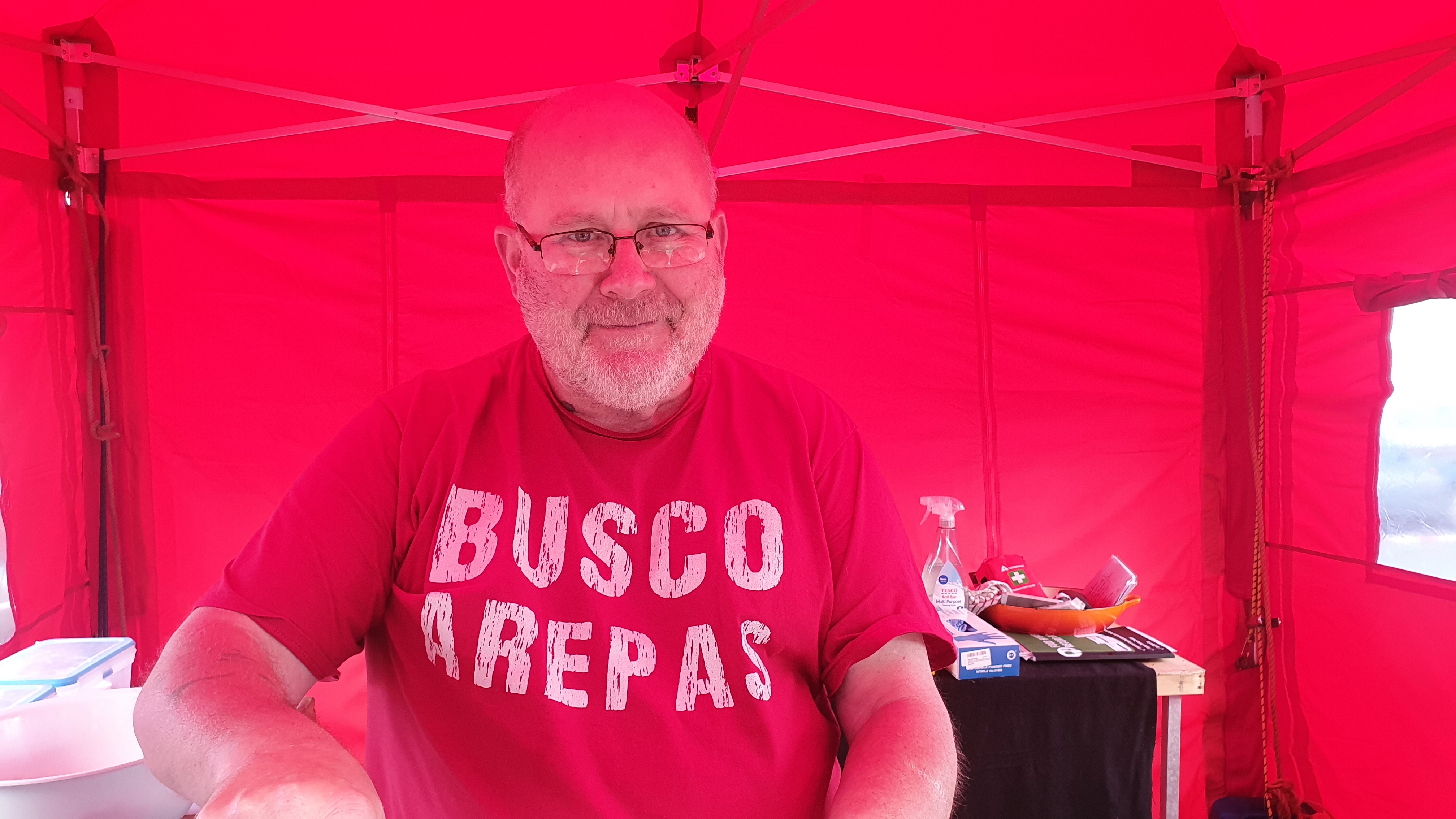 A new market stall opened on Honiton High Street this week - and it is worth a visit!
Pedro's is run by Peter Matthews and it sells arepas, which are a Colombian snack made of maize. They are served topped with cheese - and Nub News can testify that they are delicious!
Peter lives in Seaton. He used to work in the food and drink business as a promoter. However, he had been unemployed for several years and was looking for a new challenge.
He decided to make a fresh start and open a food stall. He received support from Restart, which is a government scheme to help find jobs for people on Universal Credit who have been out of work for more than nine months. Peter also received help from Honiton Town Council. The two groups helped him purchase the marquee and cooking equipment.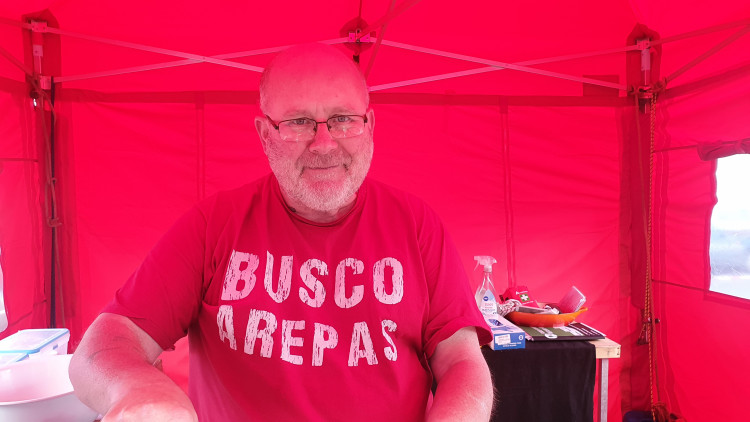 Peter became interested in South America when he met a Colombian named Francini Osorio at a work event in the UK. They kept in touch and became pen pals. Francini invited him to Colombia to meet his family, and they have been best friends ever since. Peter travels to Colombia regularly.
The arepas are a popular street food snack and Peter has enjoyed them many times in Colombia. Once he had the idea to start the stall, he started making the arepas at home and tweaked the recipe until he was happy.
In other countries in South America the snacks are topped with other ingredients such as ham, avocado or chicken, and this is something that Peter would like to do in the future. The arepas are naturally gluten free.
Peter told Nub News: "I love everything to do with Colombia and I go there as often as I can - and of course I love their food!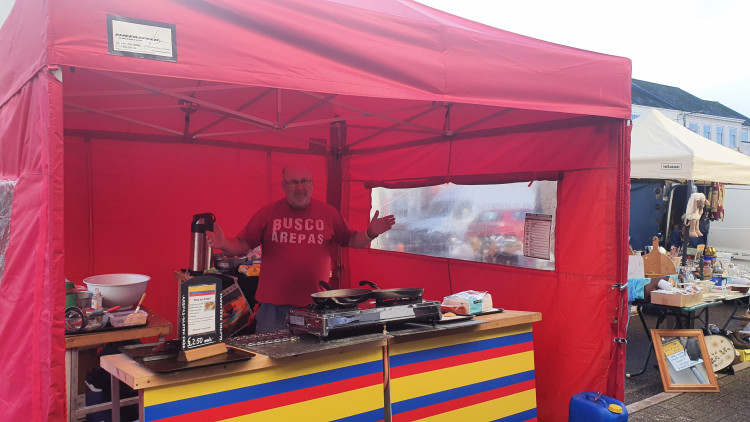 "The stall has only been open a few days but I'm really enjoying it. I've worked with members of the public for many years and so the stall combines things I love - Colombia and meeting people!
"It's great to have a second chance and try something new. I was going through a bit of a rough time, and this has given me a new lease of life.
"The arepas taste great and I hope the people of Honiton enjoy them - I'm really excited to be here!
"Please come down and support my stall and my food. They taste good, they're affordable and they're something a little bit different."
Pedro's is open on Tuesdays, Thursdays and Saturdays between 9am and 3pm. It is located outside Coffee#1.
New honiton Jobs Section Launched!!
Vacancies updated hourly!!
Click here: honiton jobs