'Ticket offices play a role that extends far beyond selling tickets': Richard Foord on the closure of ticket office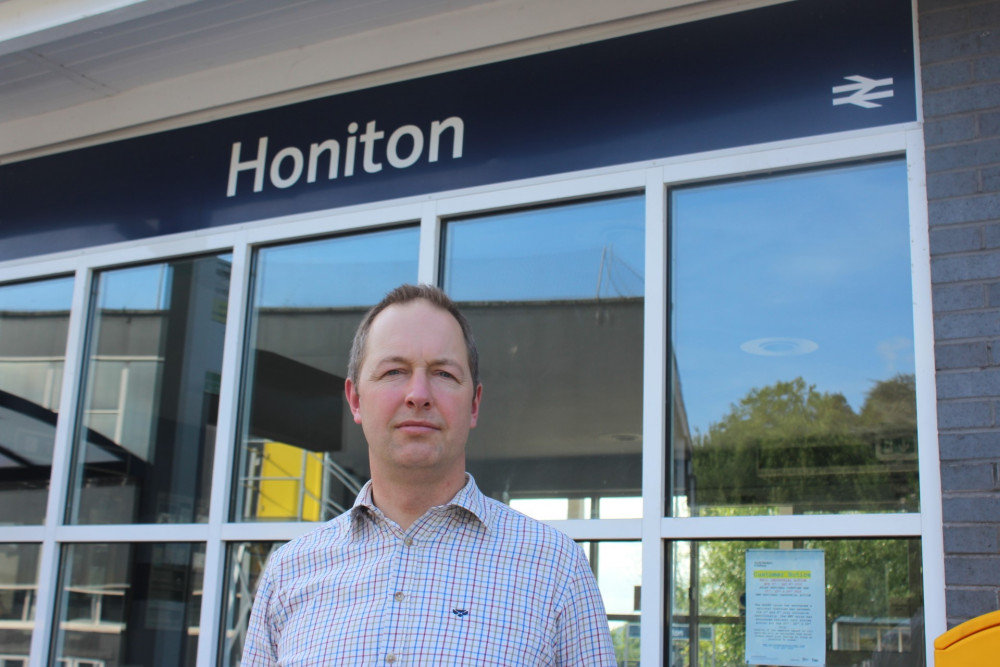 Richard Foord outside Honiton Train Station (Richard Foord's office)
When you live in a rural community like ours, being able to access public transport - whether by bus or train - is already difficult due to the scarcity of local services and the ever-changing nature of local bus timetables.
Those of us who travel by train have been able to easily access a staffed railway station at Honiton, just as for some of the time that is true also at Feniton, Axminster and Tiverton Parkway. However, the way we use our railway stations may soon change. This is due to a push by train operating companies to close local ticket offices at our stations.
I am deeply concerned about this proposal and the impact it will have. Ticket offices play a role that extends far beyond selling tickets. Speaking to a real person and talking through journey options enables people to avoid getting ripped off by on-line vendors. Staff in ticket offices enable us to save money while also having the flexibility to tailor our journeys to fit our needs.
Ticket offices offer reliability for those who are elderly or struggle to travel independently; they are a reliable place where older or partially sighted customers can go for help and advice.
There are some brilliant members of staff at our stations. Yet under these changes we will see the complete removal of staff from Honiton station on Fridays, and reduced staffing at Honiton on weekdays and Sundays.
These proposals were initially put out to consultation for just three weeks. Following a huge public backlash, including a public petition signed by more than 100,000 people calling for the ticket offices to remain open, this consultation was extended.
But despite this, the Government is still refusing to pull the emergency break and stop these proposals in their tracks. At a debate in Parliament this week, I spoke about the real impact this would have, including a testimonial from someone living in Honiton about their concerns.
All I got in response from the Minister for Rail was a po-faced reaction and some luke-warm words about how much he loves the railways. I expressed the depth of feeling on this issue that I heard expressed at my meeting at Honiton Family Church with residents of Honiton. I am not holding my breath that this Conservative Government is about to change direction though.
If railway companies refuse to listen and push ahead with the closures, it will be the biggest blow to British railways since the Beeching Cuts of the 1960s – the impact of which continue to scar communities across rural Britain to this day.
This latest move is another worrying step that we're seeing mirrored in other parts of our society – such as with bank branches and big businesses. In-person, physical services are being removed without proper consideration of how they will affect people in more isolated areas.
This growing digital exclusion is unacceptable. I am concerned that it will have a big impact for decades to come. I believe that everyone should be able to access vital services in-person, should they wish.
Keeping our ticket offices open will mean that people can continue to travel with confidence. This is what I will keep fighting for and will not stop until the Government acknowledges the strength of feeling here in Honiton on this issue.
New honiton Jobs Section Launched!!
Vacancies updated hourly!!
Click here: honiton jobs