Mastering this key play is how Exeter Chiefs beat Gloucester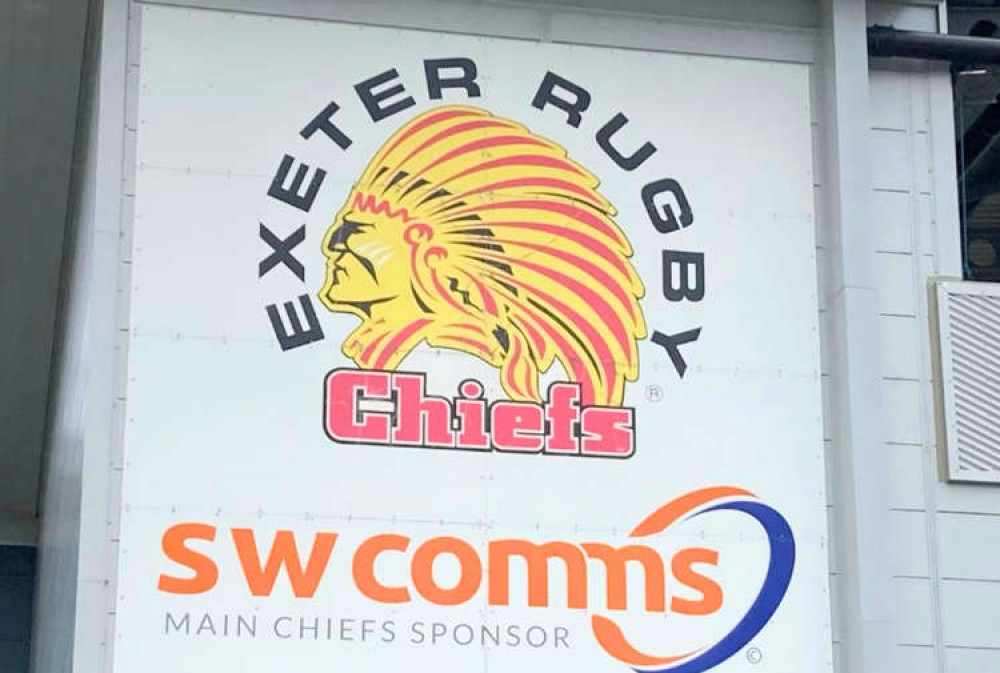 Exeter Chiefs logo at Sandy Park (Nub News, Will Goddard)
Score: 13-6 Gloucester (HT), 16-13 Exeter (FT)
Try scorers: Singleton (Gloucester, 14"), Hepburn (Exeter, 52"), Witty (Exeter, 67") Tonight's (Friday 29 October) match saw the Exeter Chiefs meet Gloucester Rugby in a West Country derby.
The sheer strength of Gloucester's pack
It was a real clash of titans this evening, with Gloucester's forwards mirroring just what makes Exeter's great with old-school pick-and-gos and strong driving mauls. Gloucester's pack dominated in the first half, with its front row making a third of the team's tackles. A driving maul at 14" saw Gloucester over the line in a show of confidence, choosing to go for a try rather than take the safe three penalty points. They completely absorbed Exeter's pressure, driving players into touch again and again, and Exeter found themselves having to resort to getting the ball out to the backs. This eventually paid off with a fantastic blind side run with Nowell and Cordero setting up prop Hepburn to score.
Exeter adapt and overcome
Exeter built momentum throughout the match, watching, studying, and learning what made Gloucester tick. They targeted Gloucester's signature first-half driving mauls, and stopped two in their tracks - the first on their five-metre line at 58", and the second in the same place at 78". This ultimately won them the match, and Chiefs have now secured themselves fifth place in the league table.
Notable mention
Second row Will Witty scored his third try of the season, placing him alongside top try-scorers Sam Simmonds and Facundo Cordero.