Solid win for Honiton Netball Club in first regional match of the season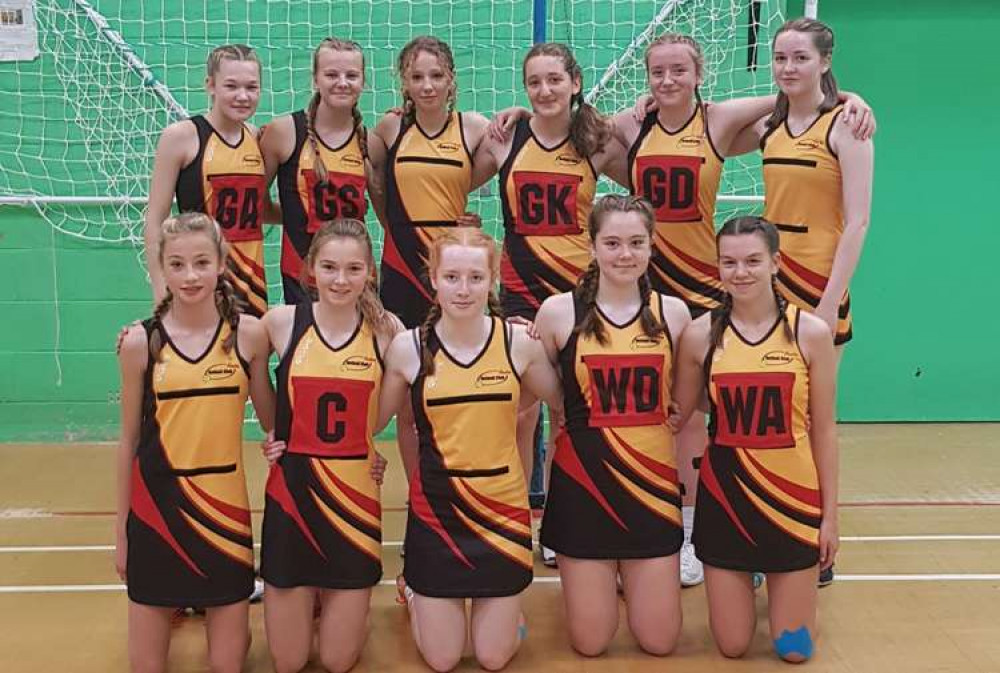 The Honiton Tsunamis will face Exeter Netball Club in their next match on 7 November. Credit: Honiton Netball Club
The Honiton Tsunamis netball team met the Somerset team Axe Vale in their first South West regional match of the 2021/22 season.
After a goal-for-goal first few minutes, Honiton edged the first quarter by 12 goals to 8.
Going into the second quarter, the team settled and extended their lead by two goals going to the half-time break 21-15 ahead.
A few positional changes made, they came out strong in the second half. Despite some strong defending from Axe Vale, Hollie Lapping and Maddie Lawton put in a fine shooting performance taking the score out to 45-34 at the final whistle.
The coaches' player of the match was Eleanor Wickins.
The Honiton Tsunamis will face Exeter Netball Club in their next match on 7 November.
—————
For daily updates on what's happening in Honiton, follow us on Facebook and Twitter. You can also sign up to our free weekly newsletter featuring exclusive articles for subscribers - just type your email into the box below.