Bristol Old Vic Theatre School presents VANITY FAIR
---
The Beehive, Dowell Street, Honiton EX14 1LZ
UNTIL Friday 1st July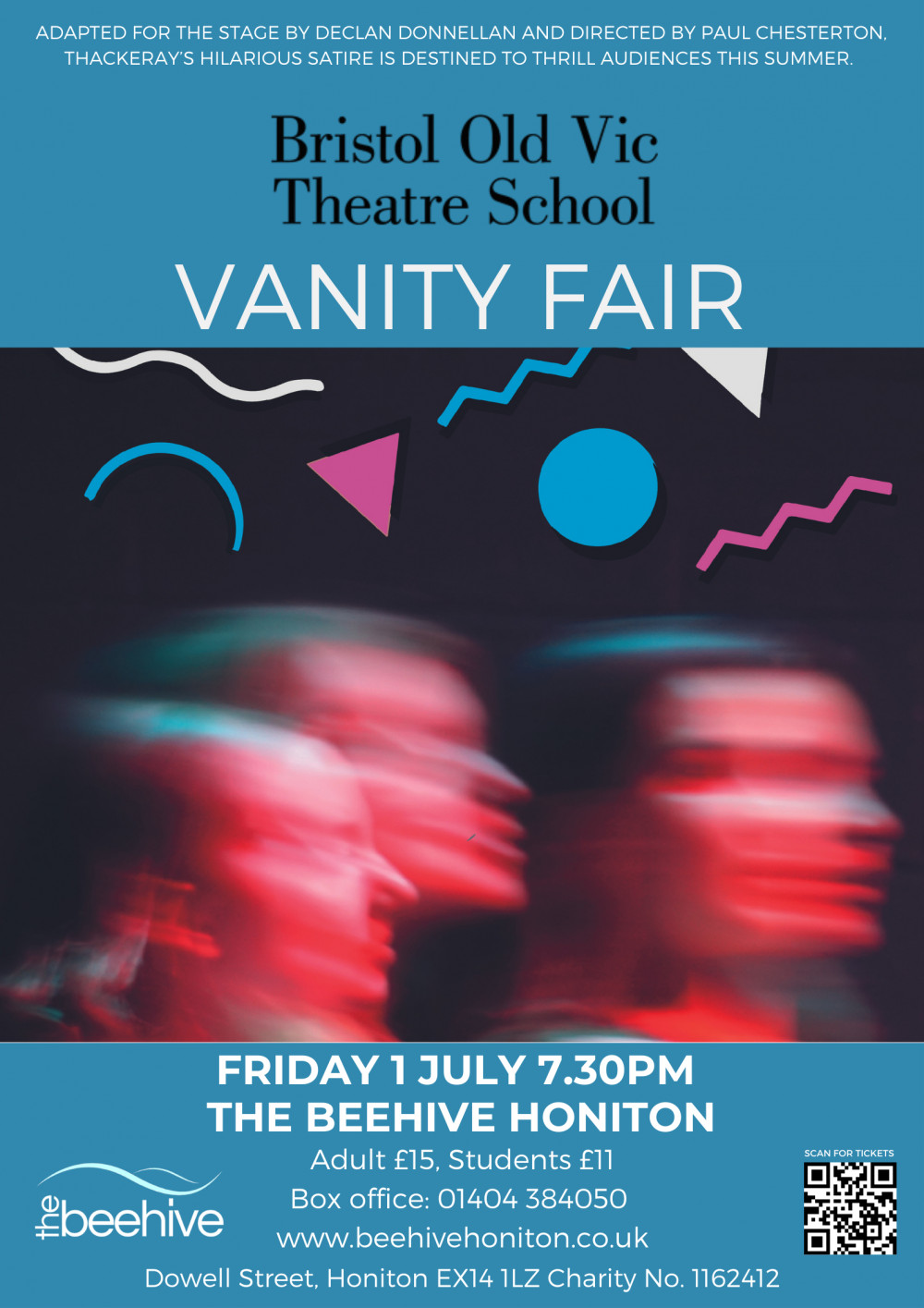 "Yes, this is Vanity Fair; not a moral place certainly; nor a merry one, though very noisy."
We're excited that Bristol Old Vic Theatre School's acting and technical cohort are once again back at The Beehive, as part of their West Country tour. It's been 3 years since their last visit!
This year they are presenting a thrilling and nostalgic production of William Thackeray's hilarious satire, Vanity Fair.
Set in the early 1980s New Romantics scene of London, follow wannabe 'It Girl' Becky Sharp and her sweet-natured friend, Amelia Sedley, as they scale the heady heights of society and hustle through the hazardous playground for the rich and beautiful.
This roustabout of pleasure, survival, gender politics, tall tales and bigger hair is adapted for the stage by Declan Donnellan and directed by Paul Chesterton.
7.30pm at The Beehive, Honiton
Add your Honiton event for FREE here!
Nub It