Honiton Carers to continue to receive Co-op's crucial support next year
Honiton Carers will continue to receive much needed financial support from the Co-op next year.
---
By Kate Baxter
Posted: Tuesday, 01st November 2022 12:00 am
---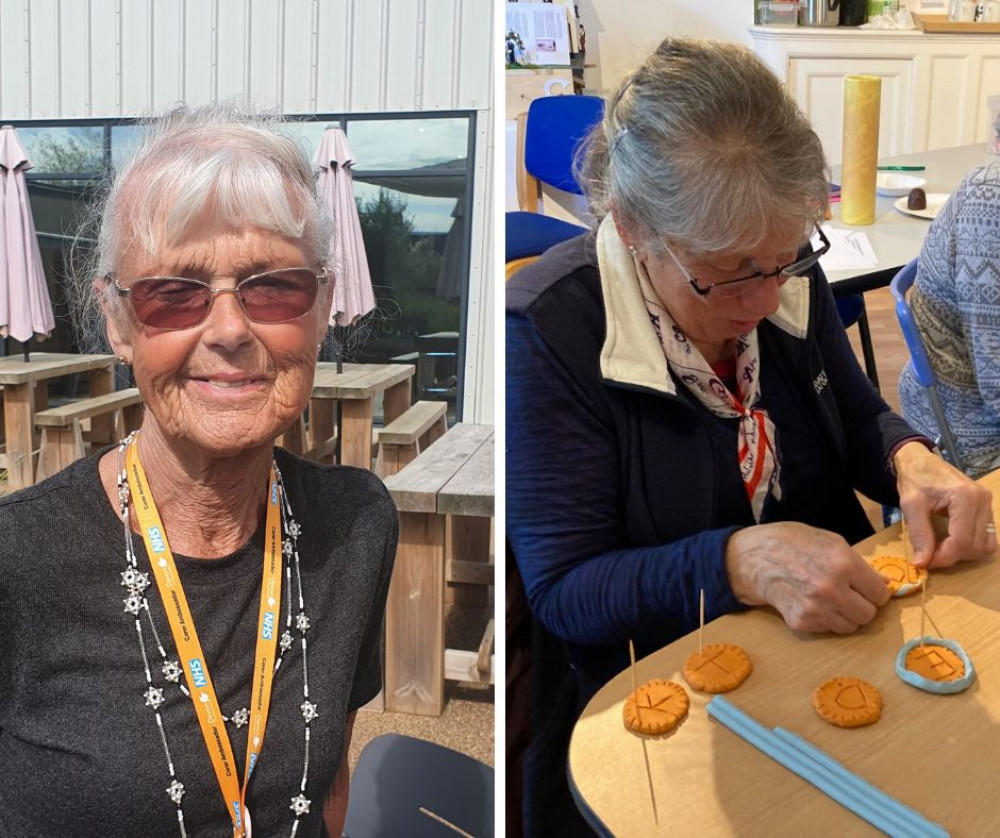 L: Winnie Cameron has run the Honiton Carers group since 2014 R: A Creative Session, funded by the Co-op
Local initiatives
Honiton Carers will continue to be one of the Co-op's chosen causes for the year 2023.
The Co-op currently supports the Honiton-based charity by paying for the group's monthly Creative Sessions at the Thelma Hulbert.
Honiton Carers is a support group for unpaid carers living locally. The group is run by Winnie Cameron They meet regularly for days out, information sessions and coffee mornings.
In 2023 the Co-op will pay for Honiton Carers to attend a new activity called Pottering with Plants. This will take place each month at Creative Beings at Awliscombe, near Honiton.
Winnie Cameron spoke to Honiton Nub News about the funding and explained what it meant to her and her group. She said: "To hear that we will continue to be one of the Co-op's causes is amazing news, and we will be doing something different this year - we are really looking forward to it.
"Like the Creative Sessions the Co-op funded last year, the Pottering with Plants is for the carer's health and wellbeing. Spending time doing new things and learning about nature is the best form of respite which in turn will give the carers resilience to carry on in their caring role.
"We are extremely grateful to the Co-op for supporting our projects for a further year. We work closely with the local staff and spend a full day in store every quarter encouraging Co-op customers to become members and to choose us as their chosen cause for the year."
Co-op Membership helps support Co-op's national charity partners and Local Community Fund causes. You can find out more and become a member of the Co-op here.
Read more: