Honiton Co-op supports Big Green Week
Honiton Co-op supports a range of community and environmental initiatives in Honiton and East Devon.
---
By Kate Baxter
Posted: Monday, 17th October 2022 12:00 am
---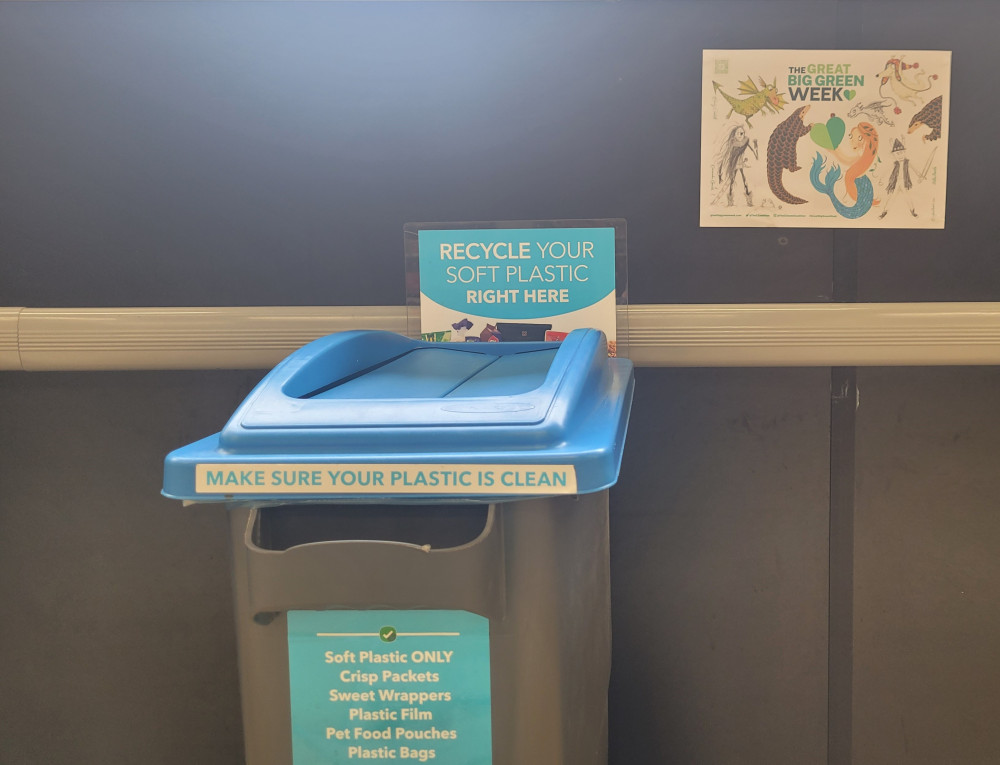 The soft plastics collection point in Honiton Co-op (Credit: Tyler Bonetta)
Local initiatives
Big Green Week is a national event which celebrates community action to tackle climate change and protect nature.
Schools, charities and volunteer groups across the country came together to host events in Big Green Week, which took place between September 24 – October 2.
With this special week in mind, Nub News spoke to Honiton Co-op's Member Pioneer, Tyler Bonetta, about what the Co-op is doing to help the environment.
He said: "Firstly, we facilitate collections from Honiton Foodsave and the Ottery Larder for our surplus food stock, saving lots of perfectly good food from going in the bin.
"Both causes put this food to good use, so the energy and large amounts of water that go into creating this food doesn't go to waste.
"Co-ops nationwide help look after the environment by supporting soft plastic recycling in store, and we have a recycling bin available where the public can place crisp packets, chocolate wrappers and more - things that you can't put in your ordinary recycling bin."
Soft plastic is a material which cannot be recycled at home, and so it contributes greatly towards landfill. You can now bring your soft plastics to recycle at over 2,200 Co-ops.
Tyler continued: "We're also working alongside the Honiton Fair Trade Steering Group, who are working on getting Fair Trade status for Honiton. Fair Trade as a whole encourages and enables farmers to make their produce more sustainable."
You can find out more about soft plastic recycling here.