Honiton Carers benefit from Co-op Local Community Fund
Honiton Carers meet regularly at the Thelma Hulbert Gallery for a Creative Session, and these sessions are paid for by The Co-op
---
By Kate Baxter
Posted: Thursday, 15th September 2022 12:00 am
---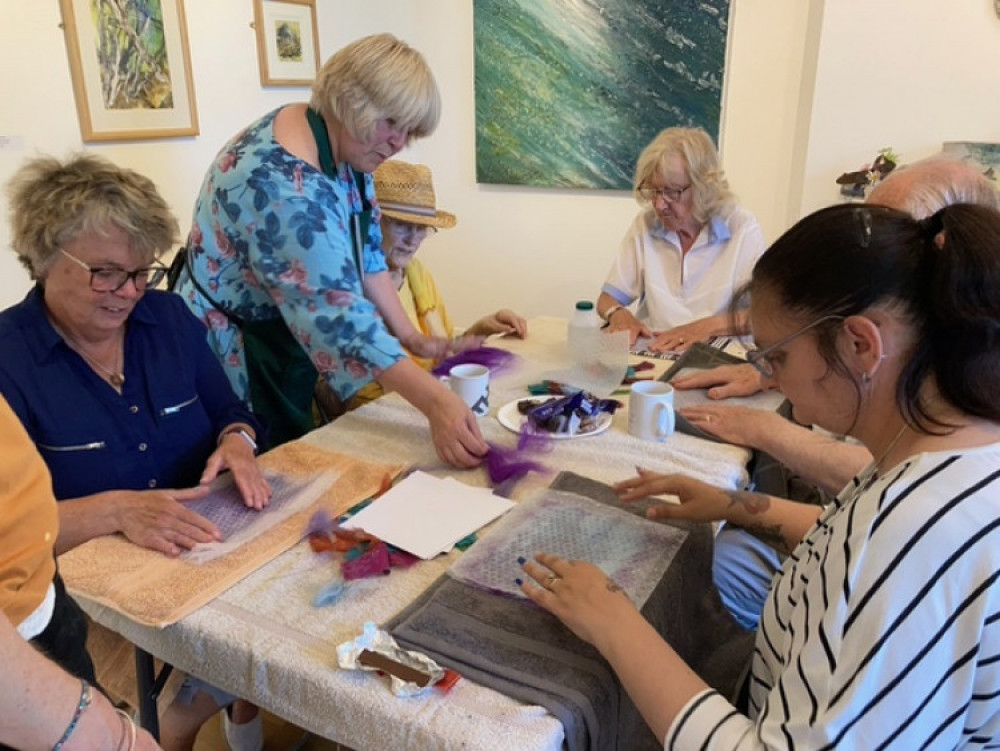 Local initiatives
Honiton Carers is one of several local causes to benefit from the Co-op's Local Community Fund.
Honiton Carers offers support to unpaid carers in the form of regular meetings, outings and activities.
Each year, Co-op stores ask local people to nominate deserving community causes. When Co-op Members buy selected Co-op branded products and services, 2p for every pound spent goes into their Co-op Membership account and Co-op gives the same to support community organisations and local causes.
The other local causes that the Co-op is supporting this year are Open Arms East Devon and Cruse Bereavement Support.
The Co-op makes an initial spring payment to the local causes, and this is followed by a second payment later on in the year. So far this year Honiton Carers have received £340.
One of the most enjoyable activities which the group undertake are the regular visits to Thelma Hulbert Gallery in Honiton and this year the Co-op is funding all of these sessions.
These are popular, with 24 carers attending the creative sessions at the gallery, where they enjoy a range of different activities. The next session will be on 24 August when Honiton Carers will be making lampshades and cushions from the Cyanotype materials which the group made during a previous session at the gallery in July.
Winnie Cameron is the organiser of Honiton Carers. She told Nub News why the creative sessions at Thelma Hulbert were so valued by the group.
"The craft sessions, which are paid for by the Co-op, are to provide the carers with total respite for a couple of hours. We have several carers in the group living with mental health problems due to their caring role.
"The creative sessions are all about learning something new and being totally absorbed, forgetting about your caring responsibilities at home.
"People who find it hard to open up and talk about their problems will express it all through their craft work. We have some really talented people in our group.
"The carers will often continue to enjoy what they have learnt in a session once at home and may share their new experience with their loved ones, particularly if it is something they can do together to give them both a new interest."
To support Honiton Carers, you can become a Co-op Member and choose it as your local cause. Click here to find out how to join.