BREAKING: Tiverton and Honiton MP Neil Parish suspended after being accused of watching pornography in Commons
By Ollie Heptinstall - Local Democracy Reporter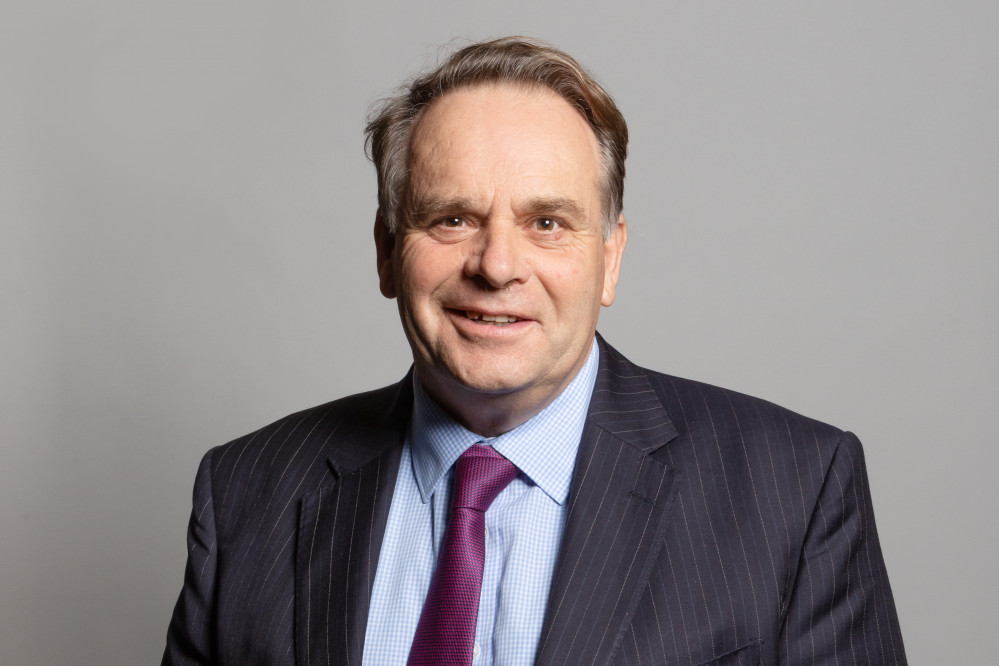 By Richard Townshend - https://members-api.parliament.uk/api/Members/4072/Portrait?cropType=ThreeTwoGallery: https://members.parliament.uk/member/4072/portrait, CC BY 3.0, https://commons.wikimedia.org/w/index.php?curid=86677934
A Devon MP has been suspended from the Conservative Party over allegations he watched pornography in the House of Commons.
Neil Parish, the member for Tiverton and Honiton, is also reporting himself to the Commons' standards committee.
Allegations against a previously unnamed MP for watching pornography on their phone in the Commons chamber emerged earlier this week, reportedly made during a meeting of female backbench Conservative MPs.
Chief whip Chris Heaton-Harris subsequently referred the claims to the independent complaints and grievance scheme (ICGS).
Mr Parish, 65, has represented his Devon seat since 2010 – securing over 60 per cent of the vote at the last election – and is also chair of the environment, food and rural affairs committee.
Under a proposed shake-up of election boundaries, his Tiverton and Honiton seat may be abolished. The area would be split into new Tiverton & Minehead constituency and a separate Honiton one – potentially in time for the next election.
Before entering parliament, Mr Parish was an MEP for the South West between 1999 to 2009 and has a background in farming.
The prime minister addressed the pornography allegations on Thursday, before the MP's identity was revealed.
Speaking to reporters, Boris Johnson said: "I think it's obviously unacceptable for anybody to be doing that kind of thing in the workplace.
"It would be the same for any kind of job up and down the country, let's be absolutely clear about that.
"What needs to happen now is that the proper procedures need to be gone through, the independent complaints and grievances procedure needs to be activated and we need to get to understand the facts but, yeah, that kind of behaviour is clearly totally unacceptable."
The allegations followed widespread condemnation over a Mail On Sunday article published last week about claims that deputy Labour leader Angela Rayner tried to distract Mr Johnson with her legs during Prime Minister's Questions. It was branded "sexist."