Honiton by-election: Change in tactics for Helen Hurford & Richard Foord as it becomes increasingly personal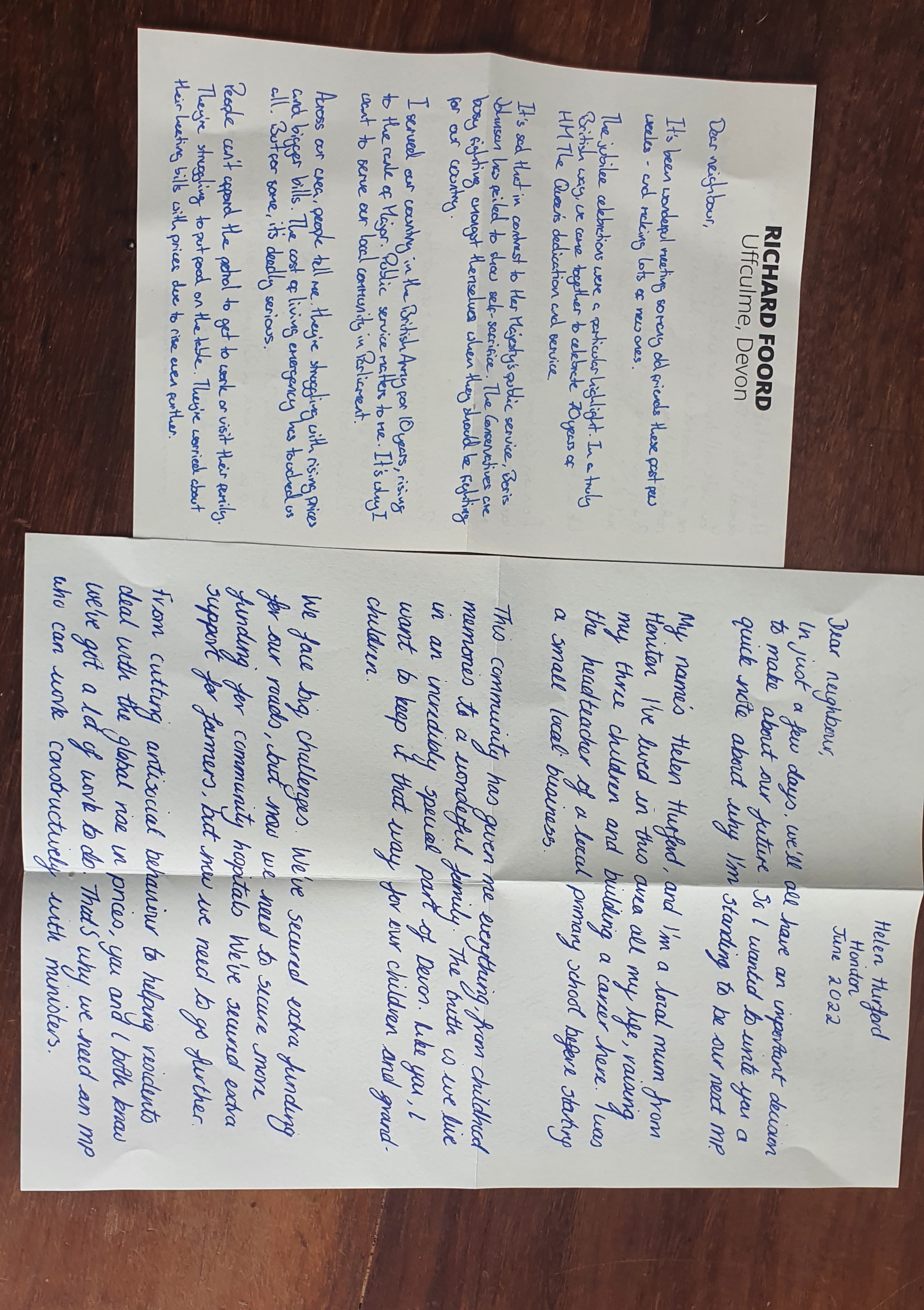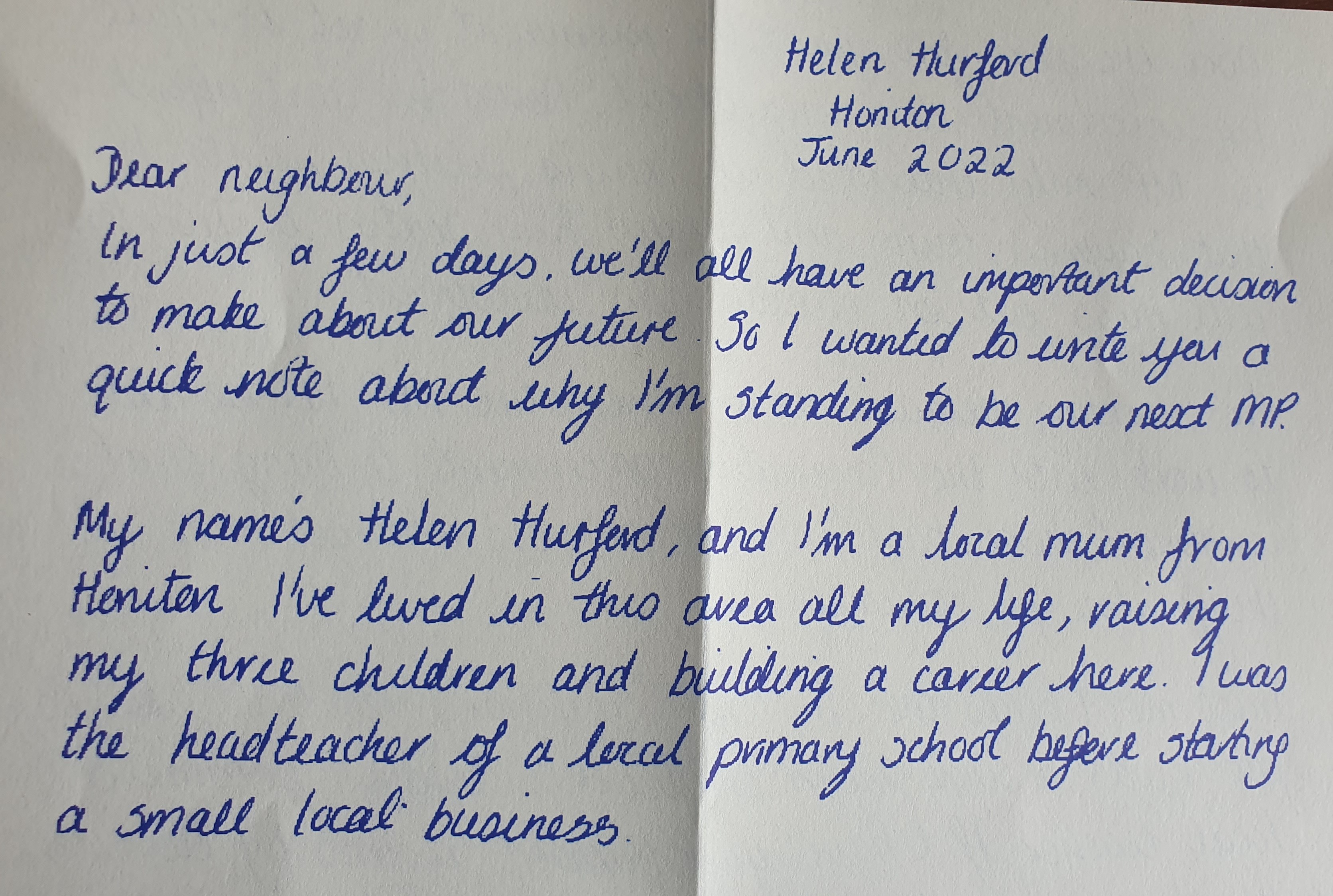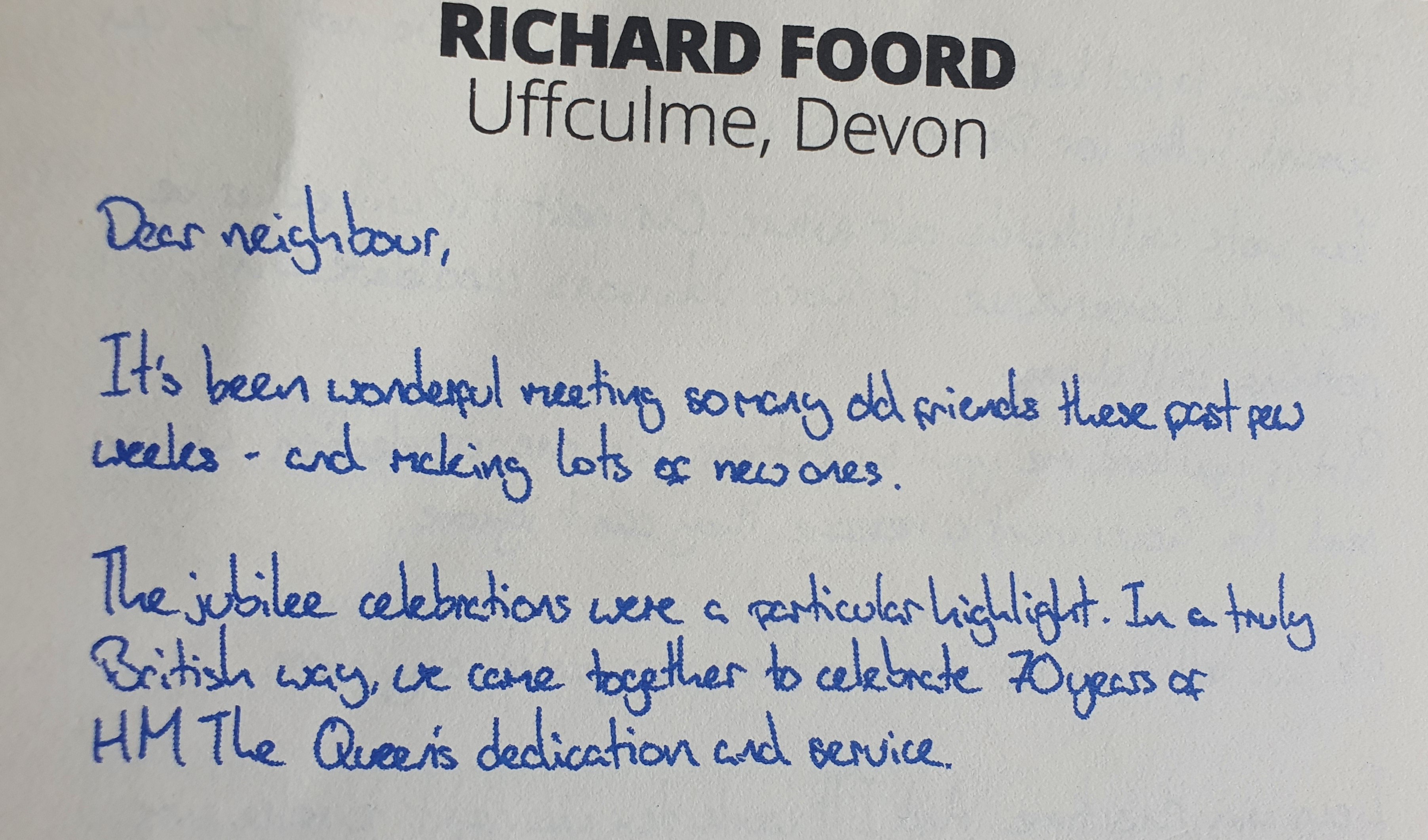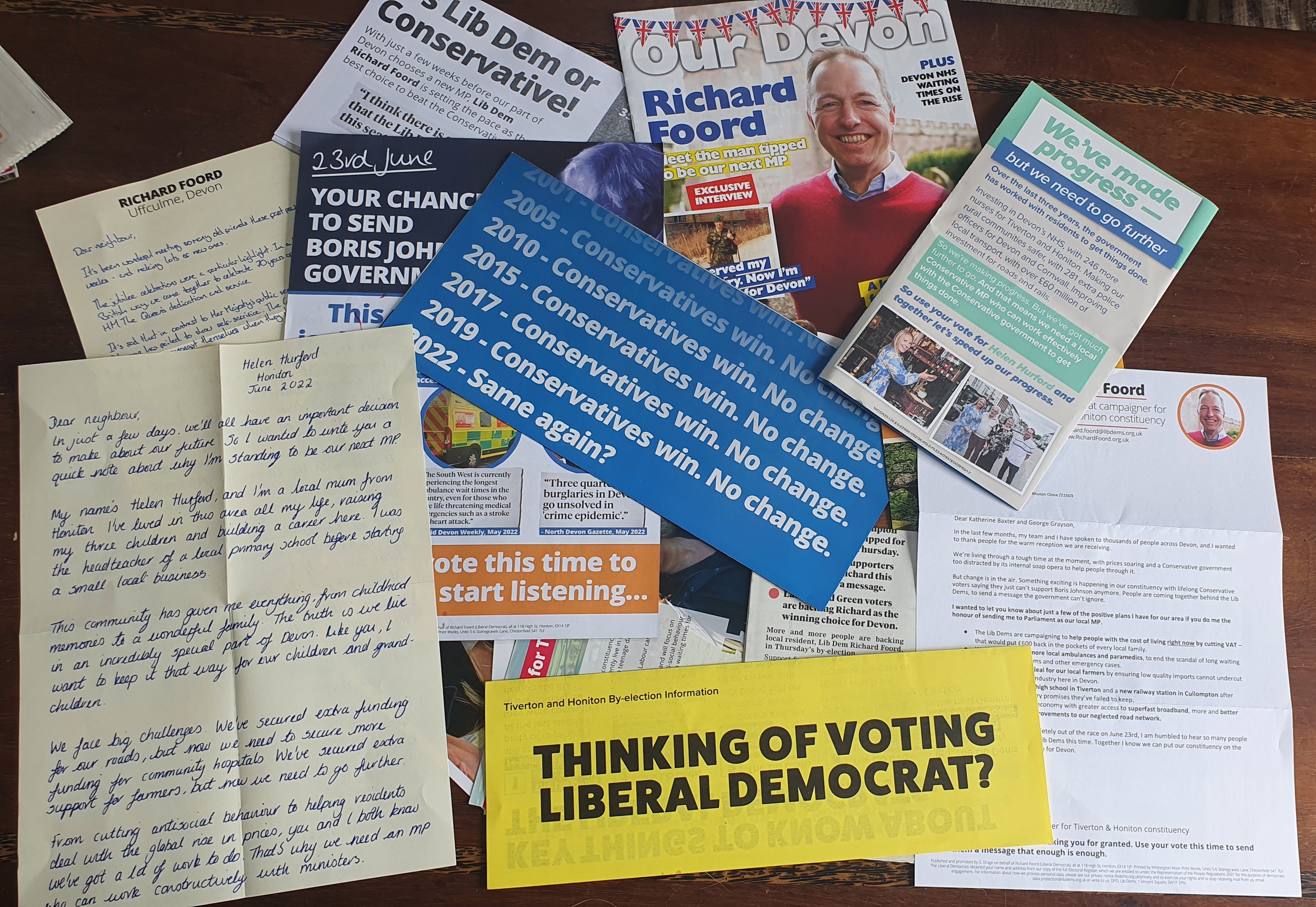 The Conservative Party and the Liberal Democrats have sent out election material designed to look handwritten and addressed 'Dear neighbour.'
The letters were sent to addresses across the constituency and were delivered in envelopes with handwritten names and address on.
Pushed through voter's letter boxes within hours of each other on Monday afternoon, they both mark a departure from the parties usual pamphlets, which have been largely in a magazine and newspaper style.
The tactic demonstrates that the two candidates and their campaign machines are resorting to increasingly creative methods to try to secure votes.
The letters strike remarkably similar tones. They both emphasise their local ties, commitment to local area investment and they both tell the recipient that 'they can win' but that they need your support.
Callum Littlemore is the Liberal Democrat's Senior Media Officer. He told Nub News that whilst the handwritten letter style has been used before, they have been deployed in this election to help Richard Foord's campaign.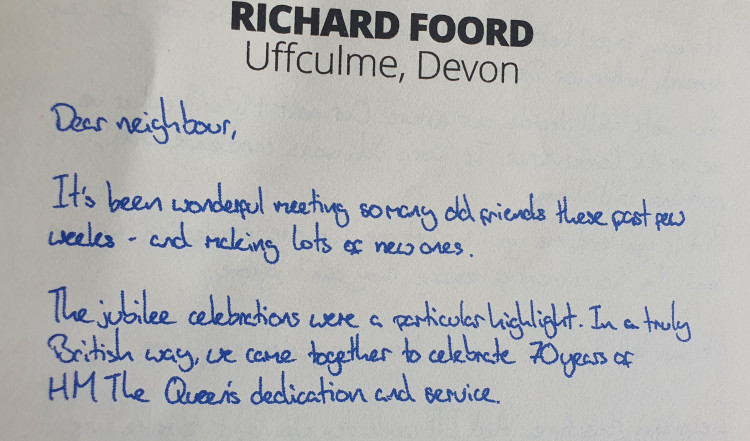 Richard Foord asked people to lend the Liberal Democrats their support to send a message to Boris Johsnon
"They're not a new approach for us, but they are something we do to send a personal message to votes from Richard [Foord] about why he's asking for their support."
Richard Foord's letter starts: "It's been wonderful meeting so many old friends these pasts few weeks – and making lots of new ones."
He then goes on to discuss Boris Johnson's lack of self-sacrifice, the cost-of-living crisis and the NHS.
The letter asks voters to 'lend me your support for this one-off election', indicating that the party are actively encouraging tactical voting.
In an olive branch to the Conservatives, he writes: "Please remember – my fight isn't against other parties, it's for our beautiful area and everyone who lives here."
Helen Hurford's letter emphasises that she is a local mum who grew up in Honiton. She acknowledges the problems in the region and pledges to secure extra funding for community hospitals and more support for farmers.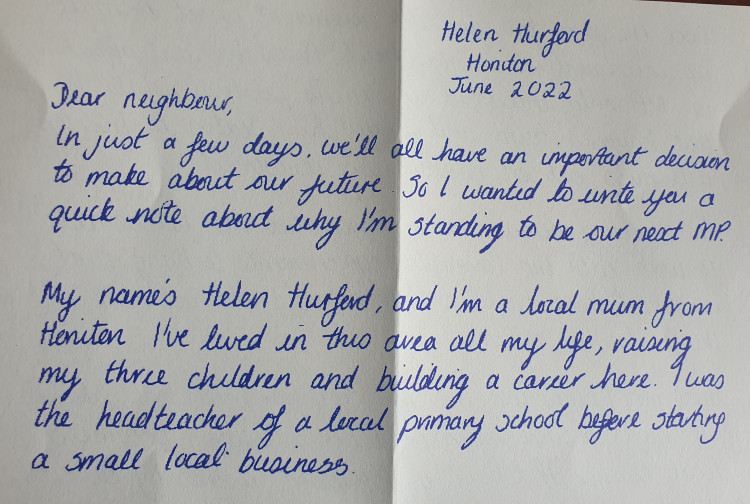 Helen Hurford reminds votes that she was born in Honiton and raised her family here.
She says: "As a Conservative MP I'll be able to work with Conservative government to bring that investment here, build on our progress and get more things done for residents.
"Let's not risk ending up with an MP [who is] more interested in playing politics."
Mrs Hurford does not mention Boris Johnson, who has been somewhat of a thorn in her side throughout the campaign.
Many Honiton voters are becoming exasperated with the level of campaign material that is being delivered. Di Virgin lives in Honiton and she has run the Honiton Baby and Toddler Group for 28 years.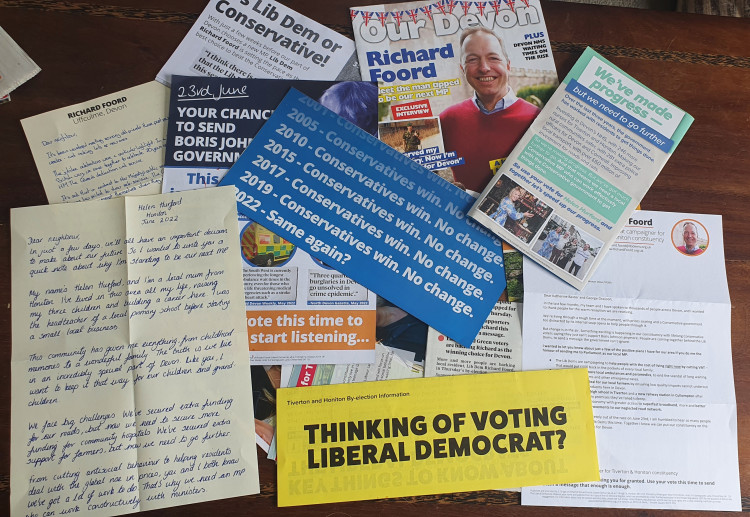 She told Nub News: "There are too many pamphlets coming through my door and and too many people knocking. They're even canvassing on a Sunday. I'm fed up with the whole thing."