Honiton: Inspiring Connections established to support community groups and charities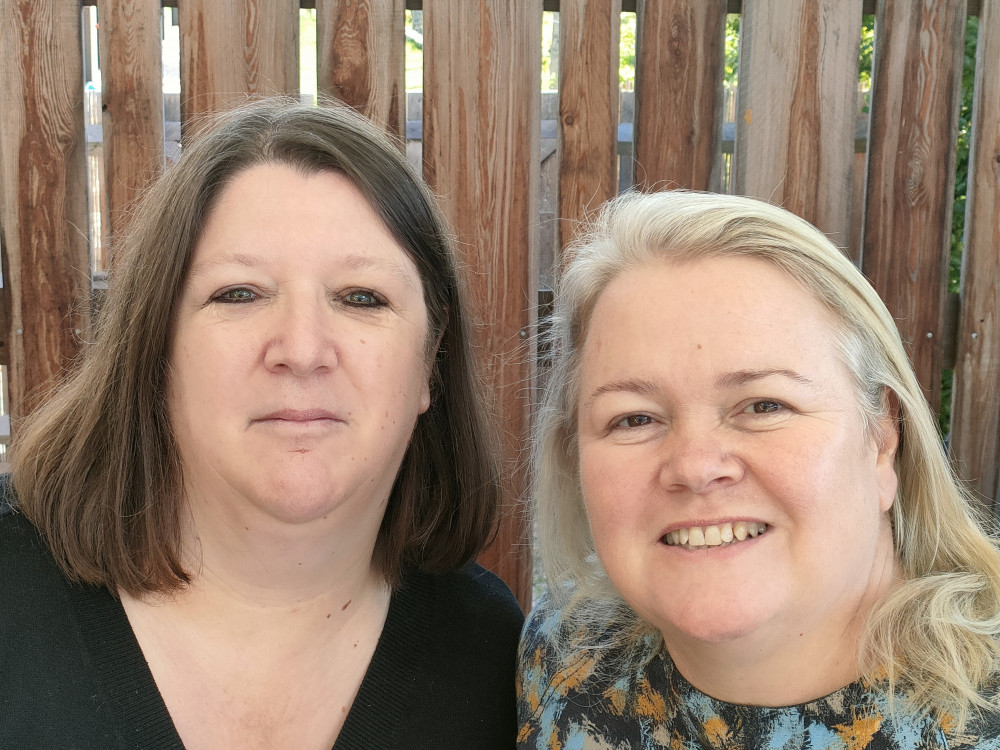 Caroline Retter and Sharon Thorne (Credit: Caroline Retter)
The team behind Volunteer 4 All have established a new Community Interest Group called Inspiring Connections
Volunteer 4 All, a project under the TRIP umbrella which has been running since March, is closing on Friday 30 September and the two people that have been at the heart of it, are setting up a new Community Interest Company together.
Sharon Thorne and Caroline Retter have decided to set up their own business so they can continue supporting the Honiton Community.
Together, Sharon and Caroline have founded Inspiring Connections South West, a Community Interest Company. It will be based in Honiton and provide an accessible, flexible and low-cost service to people across the South West.
Inspiring Connections is a not-for-profit organisation. Any profit it does make will be fed back into supporting the community through projects such as Operation Rudolph, which will be part of its remit.
Caroline and Sharon have a wealth of experience working in the charity sector and they hope to use that experience to help others.
Inspiring Connections will be there to support groups and individuals that offer support services, as well as charities and other Community Interest Groups.
Caroline told Nub News: "Sharon and I both love working within the community. I worked in a local charity for a while, before moving to a different job. But I reallymissed working within the Honiton community and so when the job came up at Volunteer 4 All I was really pleased.
"A few people asked Sharon and I why we weren't going out on our own when Volunteer 4 All finishes, so that's what we decided to do - it's scary and exciting all at once!
"Sharon and I have worked hard all our lives, and we thought, why not give this a go?
She continued: "There are a lot of groups that don't have the time, capacity or the know-how to do all the background tasks. The sort of support we will offer is help with applying for grants, fundraising, governance, project management and partnership bids.
"If we can help support an organisation to provide the services they are already providing, or if they have ideas that they are not quite sure how to implement, questions about funding options, we're here to help."
One of Honiton's most successful projects is Operation Rudolph, which is now going to be run by Inspiring Communities. Operation Rudolph helps anyone who needs extra support throughout the Christmas period by providing free hampers, gifts for all of the family, and a Christmas Day community meal. A recent fundraiser event at the Heathfield in was attended by over 100 people and it raised more than £500 for the project.
If you would like to find out more, you can call 0300 365 4540, email [email protected] or visit their website