What's On in Honiton this weekend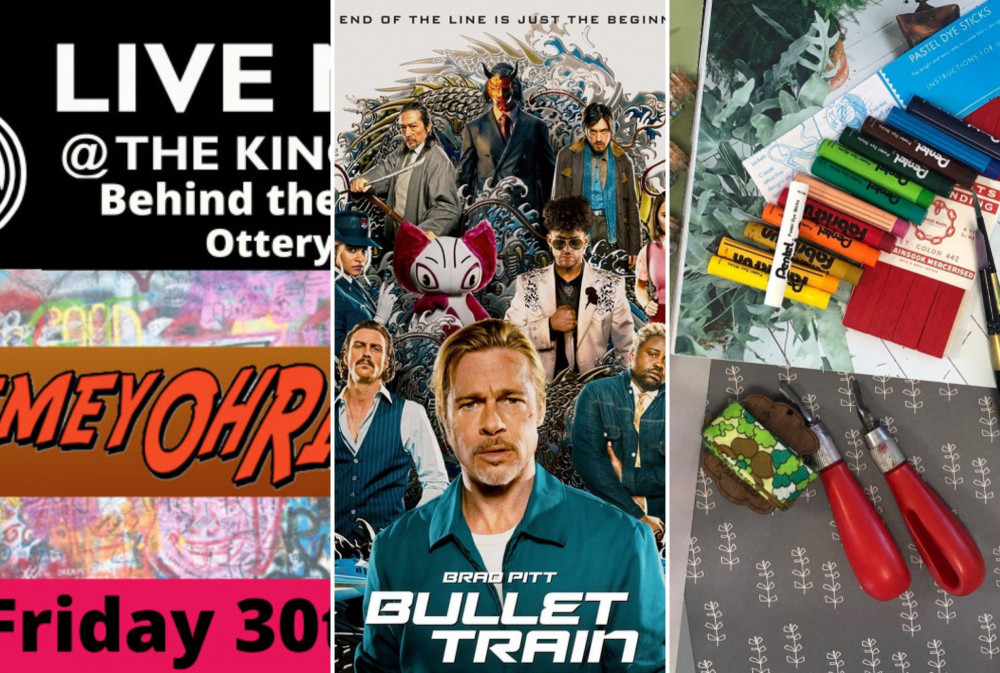 What's On in Honiton this weekend
What's On in Honiton this weekend
Every Thursday we bring you our top picks of events in Honiton happening over the coming weekend.
Browse our What's On section or read on for events happening in Honiton over the next few days.
And remember – you can add your event for FREE using the 'Nub It' button.
Events coming up in Honiton
The Beehive, Honiton. Tickets: Adult £7.50, U16 £6.50. Start time: 7.30pm
Empire Magazine said: "Bullet Train is fast, slick, and shiny, Worth a one-way ticket, if not a return journey."
Directed by David Leitch and staring Aaron Taylor-Johnson, Andrew Koji and Brad Pitt. The film is based on a screenplay by Zak Olkewicz that adapts Ktar Isaka's Japanese novel Maria Beetle.
The King of Clubs, Behind the Kings Arms, Ottery St Mary.
Doors open at 7.30pm and close at 11pm. Tickets are £5
Devon based band BlimeyOhRiley have played alongside Noel Gallagher, Frank Turner, & Megadeth, to name but a few. Together, they speedball more genres, styles & influences into a single punk fuelled Reggae, Ska show than you could shake a rhythm stick at! This cheeky trio are not afraid to take songs from all through the ages, put them in a blender, give it a stir and sing them back to their audience.
10am - 3.30pm. £35 for each day, or £60 for both. Refreshments are provided but please bring your lunch.
Come along to Thelma Hulbert this weekend for a fabulous creative workshop where you will learn exciting new skills and take home some wonderful work.
In the morning, you can explore colour and create your own block to print on cloth. In the afternoon, you will learn how to draw with the sewing machine and hand embellish your samples.
For more local events, click here to go to our What's On page!