Honiton mayor says he didn't resign because he was ordered to say sorry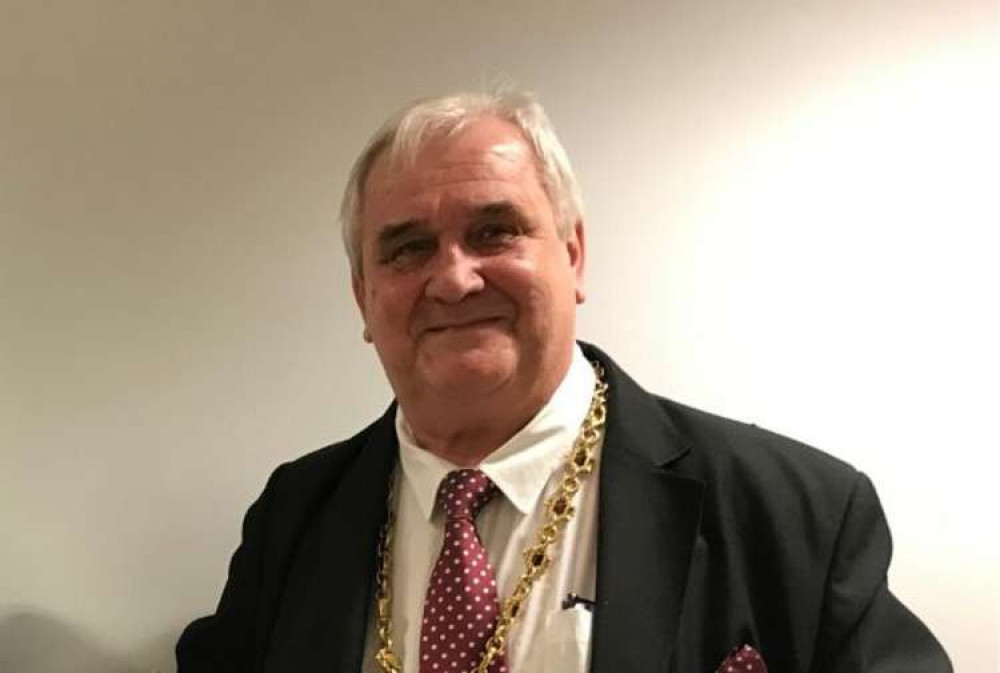 Former mayor of Honiton, John Zarczynski.
The mayor of Honiton says his dramatic resignation from the town council has nothing to do with him being ordered to make a public apology for his conduct.
Last month an independent investigation found Cllr John Zarczynski brought the council into disrepute, following complaints of bullying at the authority.
It ruled he should make "a full public apology in the public session of a town council meeting".
That apology – ordered after an investigation by the monitoring officer of East Devon District Council – was due to be discussed at a full council meeting on January 17.
But earlier this week, during a separate budget meeting of Honiton Town Council, Cllr Zarczynski and five fellow councillors walked out in protest at the coming year's budget.
Cllr Jake Bonetta, who was in the meeting, told Nub News: "It was not unforeseen, but it was extraordinary and unexpected.
"There are questions as to whether it was more to do with the monitoring officer's responses. It does seem quite coincidental."
The six members who resigned were chairman Cllr Zarczynski, vice chairman Carol Gilson, Jill McNally, John Taylor, Luke Dolby and Phil Carrigan.
There has been a rift on the council between them and a new intake of councillors from the May 2021 elections.
Cllr Zarczynski told Nub News the resignations were a protest about the coming year's budget. He said: "I did not resign because of any decisions by the monitoring officer. Had I stayed on, we are in the processing of addressing that.
"If need be, I would have been quite happy to attend a standards hearing."
This week Honiton Town Council voted to increase its Precept – the amount it spends on public facilities in the town, including the public toilets on King Street and the market – by 47 per cent, up from £300,000 for the year 2021/2021 to £437,00 for 2022/2023.
This will increase council tax for local households.
Cllr Zarczynski said people in Honiton are struggling with the rising cost of living, and the increase is not justified.
He added: "We walked out because this budget is totally unrealistic. Most of it is undeliverable and there is absolutely no need for this increase at the moment.
"After we lost the vote it was pointless staying on. We walked out in protest at the 47 per cent increase.
"Now that we are no longer members of the council, the restraints are off.
"We can speak out a lot more and inform the public what's been going on, because they were using the code of conduct to shut us up."
A press release issued by the group of councillors who resigned said: "They [the council] considered, what can only be described as ill-defined vanity projects, not supported by credible costings or explanations.
"This is unacceptable anytime, but particularly now, in view of the current financial climate, with households struggling to make ends meet."
The council says its budget increase will be used to pay for important projects in the town, such as improving the town's war memorial, which is outside St. Paul's Church.
Cllr Bonetta, one of the members who voted through the new budget, said: "This marks the start of a new era at the council. You can expect a different style of leadership.
"I can assure residents of Honiton that the conduct and transparency and openness of Honiton Town Council will be upheld. We will make sure to be as open with everything that we do as possible.
"Now is the time to move on, get on with projects for the town. There are so many projects haven't happened over the last couple of years that really need to happen and should have happened."
Honiton Town Council now has eleven sitting councillors, with seven vacancies to be filled. Its next meeting is due to take place at 7pm on January 17.