Honiton: Tickets available now for Community Theatre Company's The Addams Family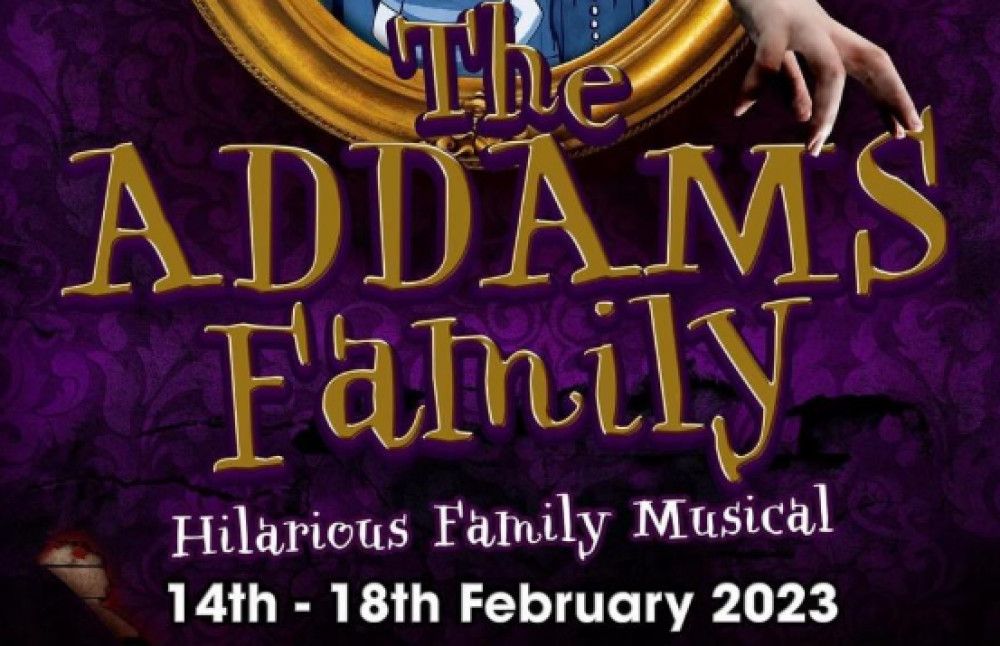 The Addams Family poster (Credit: The Honiton Community Theatre Company)
The Honiton Community Theatre Company are in the final stages of preparations for their latest production - The Addams Family.
The musical comedy, which will take place at The Beehive, will bring the bizarre Addams Family to life. There will be dance routines, an entertaining script and impressive musical numbers.
The Addams Family is based on the work of Charles Addams, an American cartoonist. Teenager Wednesday Addams has fallen in love with a sweet young man from a respectable family. She confides in her father, Gomez, who must keep it a secret from his wife Morticia. However, things start to go hilariously wrong one fateful night as they host Wednesday's boyfriend and his family for supper.
Katie Haywood is the Director of the production. She said, " As a company we have been waiting three years to finally stage this wonderful show, and all the cast and crew couldn't be more excited to show our audiences what fun we have had working on this production."
One member of the cast commented: "The songs and dances are brilliant, and we love the opportunity to really experiment with our characters!"
After the Addams Family, The Honiton Community Theatre Company will be putting on High School Musical, on August 2 - 5. The group will be holding an information evening at 7pm on Thursday 23 February. The show will predominantly be a youth production, but adult members who'd like to be involved are welcome to attend.
Tickets for The Addams Family are on sale now and can be purchased here. The dates of the performance are 14 - 18 February.
Tickets: Adults £15, U16 £12
Accessible seating available by contacting the Box Office 01404 384050.
Read more: