Honiton: The Met Office have issued a Yellow Weather Warning for fog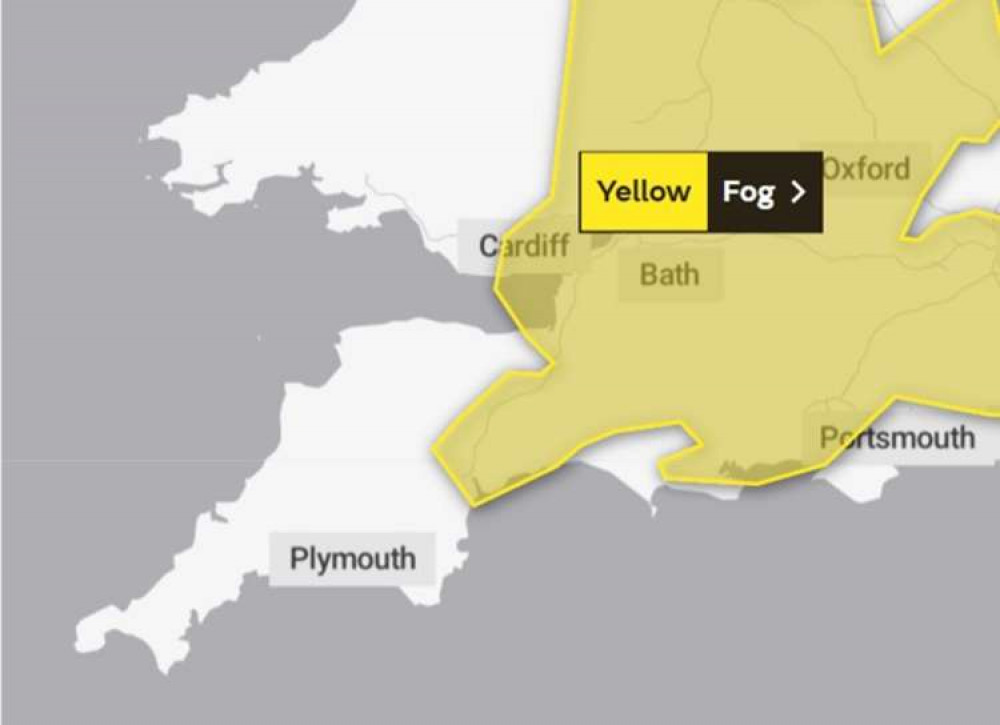 Honiton: The Met Office have issued a Yellow Weather Warning for fog, which comes into force xxx
The Met Office have issued a Yellow Weather Warning for fog, which comes into force at 5pm today (Thursday) and lasts until 11am on Friday 14.
The warning is in place for large parts of the Midlands and the south of England.
According to The Met Office: "Fog patches will form during the evening and then become more widespread overnight - perhaps leading to some travel disruption.".
There may be delays to bus and train services and there is a chance of delays or cancellations to flights.
Road users are advised to avoid travelling in foggy conditions.
Additional information on keeping safe in foggy weather can be found here