Police warn against anti-social behaviour on Euro 2020 final night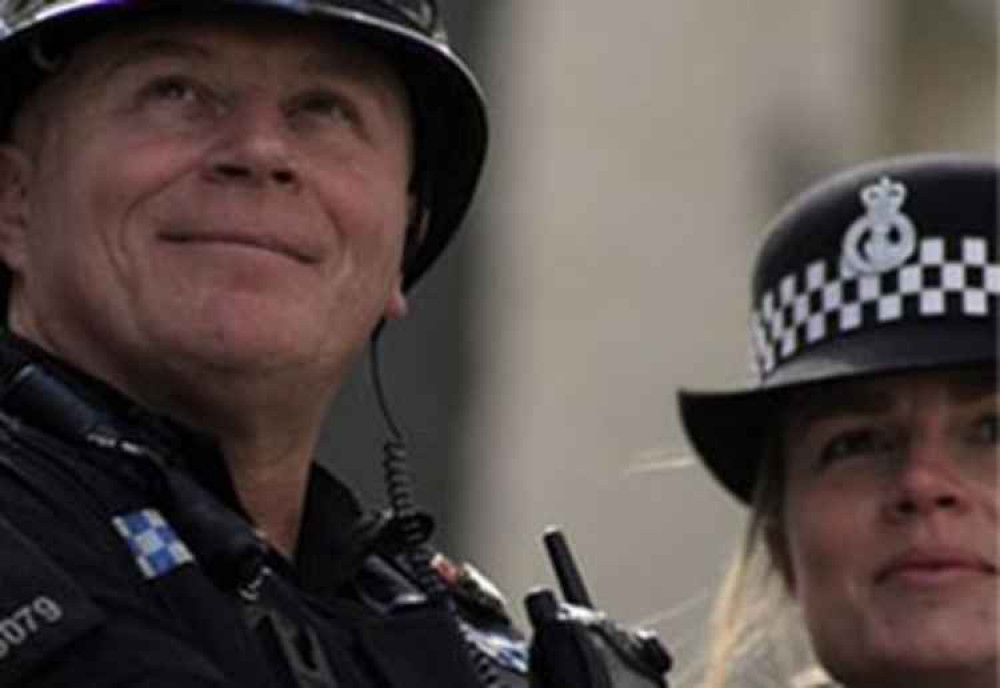 Extra police will be out in town centres to keep order during England's historic Euro 2020 final this Sunday night.
The Devon and Cornwall force expects pubs and entertainment venues to be busy and for people to meet in groups to watch the big match, kicking off at 8pm on Sunday.
But police are asking fans to refrain from drunken anti-social behaviour – and to remember that Monday is a working day.
Superintendent Adrian Leisk said: "Despite calls on social media, Monday isn't a Bank Holiday, so this means the majority of our public will be working on Monday and many parents will have the fun of the school run.
"Please show some restraint on Sunday - win or lose. The reality is, if you have had a few to drink it can take many hours before you are no longer under the influence and are fit to be on the road.
"If you are over the limit and behind the wheel you run the risk of being involved in a collision which can ruin lives; you risk losing your job, be landed with a criminal record and could even face time in prison.
"My officers will be visible and patrolling on Monday morning and we will breathalyse road users. We also breathalyse those involved in any incident even if it is a minor, non-injury collision as a matter of course. Don't risk it, be sensible and show some restraint."
Don't assume you can just turn up at a pub to watch
There are no fanzone events or outdoor big screens showing the final of Euro 2020 in the Honiton area, or anywhere in East Devon. Coupled with reduced capacity at bars and pubs due to Covid restrictions, it will be challenging for fans to guarantee a seat in a pub for the match without prior booking.
Supt Leisk added: "I couldn't be more complimentary towards our licensees across the region who have worked closely with us to deliver a safe Euro 2020 to this point. The vast majority of venues will be pre-booking only and all must continue with social distancing rules and limited capacity. If you haven't booked a space at a venue, then I suggest that you simply watch the match at home, as you will be turned away at the door by most venues.
Advice for groups watching the match at home
"Our public need to take some personal responsibility on Sunday for the safety of all of our communities. Covid infections rates remain high across the region and restrictions are still in place. Before leaving the house to watch the match, or if you are welcoming friends over to watch the final within the home, please take a lateral flow test and get the all-clear beforehand.
"Remember to wear your face covering unless exempt and adhere to social distancing. Lastly, when the full-time whistle is blown, please keep your emotions in check, win or lose."
Covid-19 guidelines mean there is a limit on the number of people you can meet indoors - a maximum of two households or up to six people from different households.
People can also meet others outside, such as private gardens or public spaces, but this is capped at 30 people. Groups watching indoors should wash their hands regularly, give each other space and throw open windows and doors to provide fresh air.
Supt. Leisk said: "We have seen outpourings of emotions and groups gathering in public to celebrate at full-time during previous England games. Whilst these have been good-natured, our officers will be monitoring any anti-social behaviour and community tension; if you are asked by officers to move on and away from the area or to stop blocking a road, please do so.
"Additional police units will be visible in many of our town and city centres to help the night pass smoothly, but we will be proactive and will intervene where drink-related anti-social behaviour is taking place.
"It has been a difficult past year and a half for all of us; Euro 2020 and the success of the national team have been a welcome distraction. So please plan ahead, be respectful to each other, towards those who are working hard to keep you safe, and don't do anything that puts yourself or others at risk.
"Last but not least, come on England!"