Walking into Wellbeing events coming up in Honiton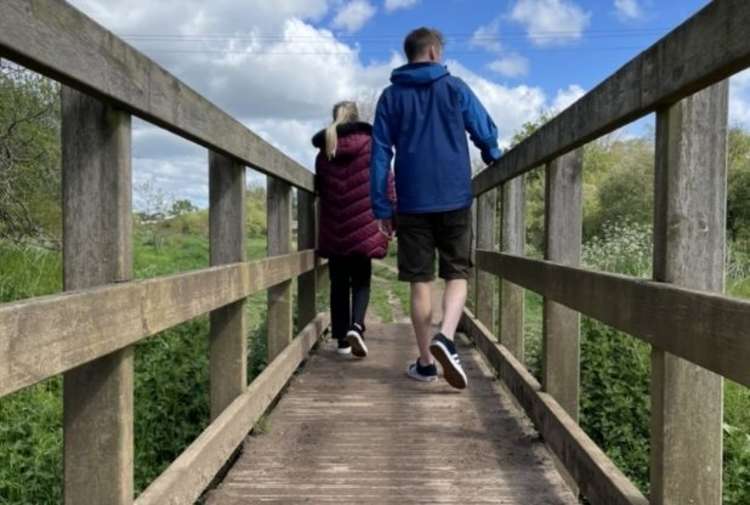 Walking into Wellbeing in Ottery St Mary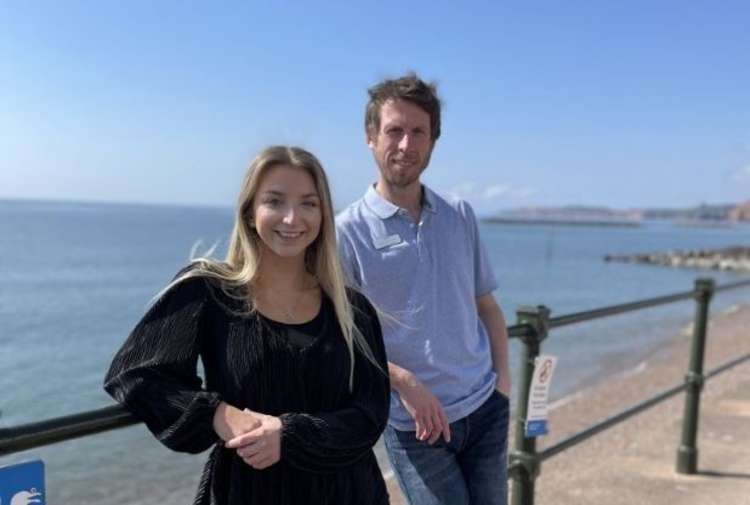 Community Connectors Monique Aston and Jason Simmons from Honiton Surgery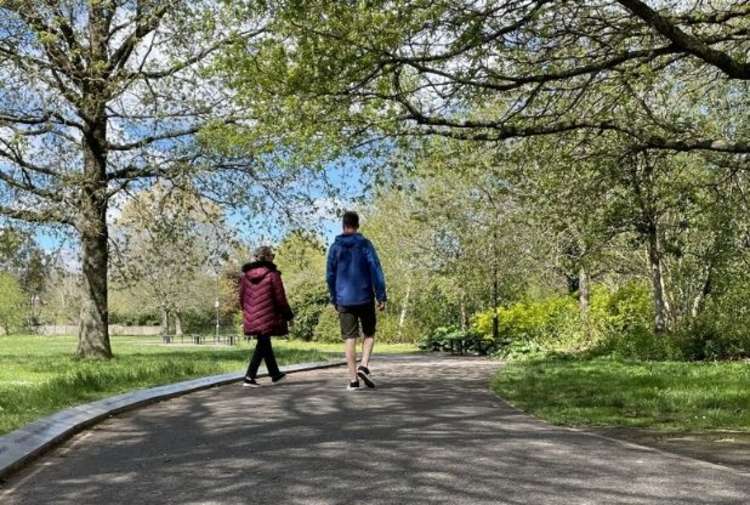 'A friendly walk and a chat' is on offer to Honiton residents, in an initiative to combat loneliness and boost mental wellbeing.
The mental health team at the Honiton Surgery have been organising fortnightly 'Walking into Wellbeing' events since March, and now they want to spread the word.
The walks are led by Community Connectors Jason Simmons and Monique Aston, and take place in Sidmouth, Honiton and Ottery St Mary.
They're open to any patients of the Honiton Surgery, Coleridge Medical Centre and Sid Valley Practice.
The routes include Sidmouth seafront, Jacob's Ladder beach, Connaught Gardens and Combe Wood.
They last for about two hours, but people are welcome to come for as long as they want to, and can leave or turn back at any time. The walking groups are small – the largest so far has been six people, so if there's a lot of interest from newcomers, extra walks will be arranged.
The idea is to give people a chance to get out of the house and socialise, get some fresh air and exercise, and talk about their feelings if they want to.
Monique said there had been plenty of positive feedback from people taking part.
She said: "That face to face interaction is something everyone's lacked during the pandemic – just having that space where they can meet us really helps.
"There's no pressure to talk about how they're feeling but it happens naturally in that sort of interaction.
"We ask people how they are and how their week's been, and they can talk as much or as little as they want to."
There are upcoming walks on Tuesday, August 3 at 11am in Sidmouth, Thursday, August 5 at 2pm in Honiton, and Wednesday, August 11 at 2pm in Ottery St Mary.
Anyone wanting more information can email the team at [email protected]
Details of the walks are posted on the team's Facebook page and on Instagram @hosms_mentalhealthteam