Newly elected district councillor Jake Bonetta's promises to Honiton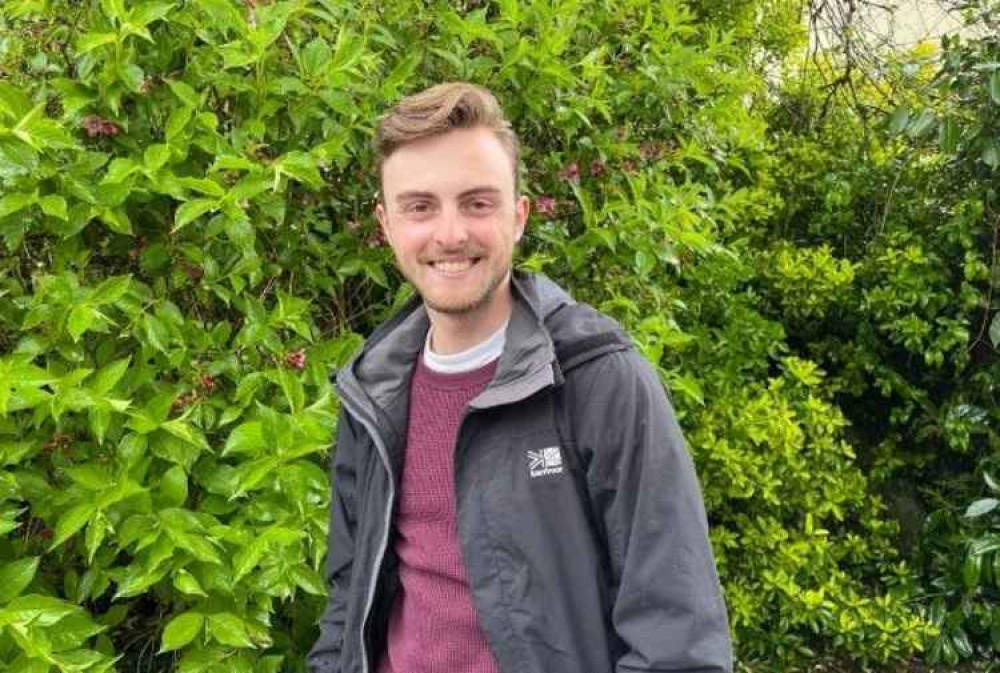 Just over a week ago, Honiton's Jake Bonetta became the first Labour candidate elected to East Devon District Council for 20 years, after winning the by-election for the St Michael's seat with an impressive 807 votes. It's being seen as a landmark victory for the local Labour party – but Jake is adamant that his priority is to serve everyone in the community, regardless of their political leanings.
And he said he's looking forward to making the most of his position on the district council to benefit the Honiton community.
He said: "As a town councillor and now a district councillor, there is a double duty there which I'm very excited for. Having a voice at both district and town will be very helpful for the town - we already have that in St Paul's with Tony McCollum, and I'm really looking forward to working with him on that."
Jake's priorities for Honiton
First on the list is to carry out the work he promised in his election campaign: "The main thing for me, first and foremost, is working through my pledges and making sure they're completed, because they are promises I've made that I absolutely plan to keep."
He said he will 'work his socks off' to ensure that the public toilets in King Street remain open, and he's also keen to support Honiton's young people.
"I'm a very young councillor – I'm 19 - and one of the things I really want to bring to the council, and I've said this throughout the campaign, is an improvement of our youth and sport infrastructure, working with our community groups, making sure they're property funded. Looking at the way our sports clubs are run, the money they have and also the infrastructure they have access to.
"I've already started conversations with various stakeholders around the town about things that can be done to improve the sports infrastructure, and they will undoubtedly continue. And my position as district councillor will only boost that.
"Also the environment - ensuring our wildlife is protected and that we don't suffer from over-development on green spaces. I think there's a lot of work to be done there, and I'm really excited to be getting on with that."
[H2]'You have to know your community'.[H2]
While those election pledges clearly helped secure his election victory, Jake thinks he also attracted votes from people who would not normally have supported Labour – and he puts this down to his efforts to talk to people of all political persuasions and find out what they would like him to do for Honiton if he won the seat.
He said: "We spoke to about a quarter of Honiton St Michaels residents directly on their doorsteps, 1,000 to 1,500 people. We knocked on doors on every single street and in some roads we spoke to maybe 60 or 70 per cent of people. It was a massive effort to talk to people and find out answers, and frankly it hasn't been done in Honiton before.
"I knocked on doors in certain parts of the town and people said to me that in the 15 years they'd lived in that house, they'd never had a council representative or candidate or anyone knock on their door, and I think that has to change. If any candidate or representative of anything really wants to serve the community that they are in, they have to know their community, they have to speak to them, they have to find out priorities, and that's what I think is so important to me as a new councillor to get across.
"I am not on a different level, I am within the community, and I absolutely intend to be there for everyone."