What's On in Honiton this weekend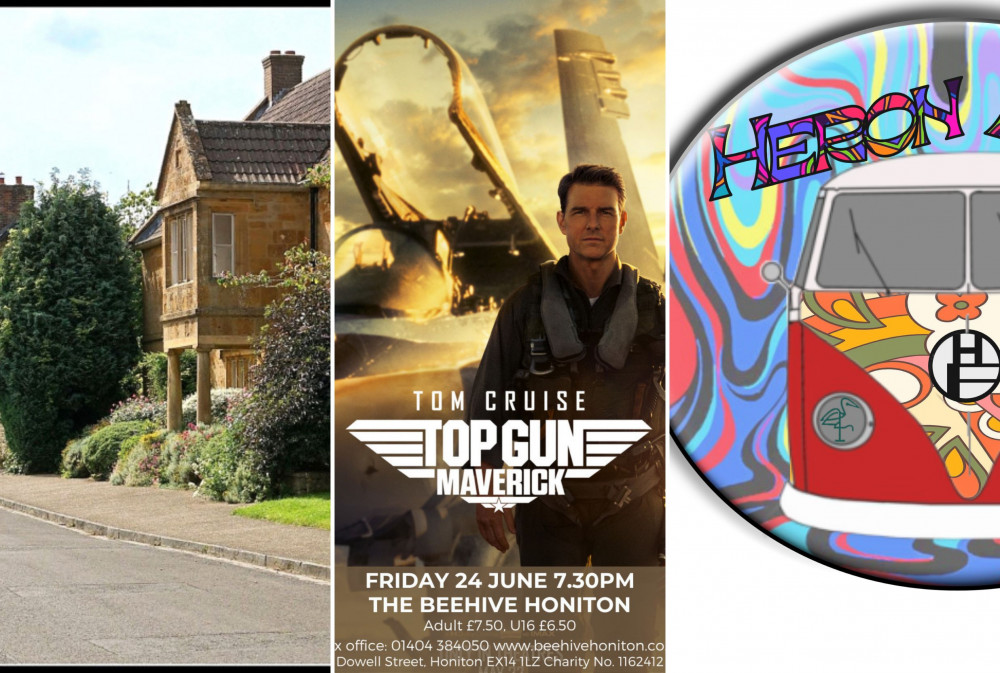 What's On in Honiton this weekend
What's On in Honiton this weekend
Every Thursday we bring you our top picks of events in Honiton happening over the coming weekend.
Browse our What's On section or read on for events happening in Honiton over the next few days.
And remember – you can add your event for FREE using the 'Nub It' button.
Events coming up in Honiton
7.30pm at the Beehive, Honiton.
Tickets are £7.50 or £6.50 for under 16s
More than 30 years since the original Top Gun, Tom Cruise returns as Pete "Maverick" Mitchell. As a test pilot, Cruise needs to train graduates on a mission that demands the ultimate sacrifice. The Times called it this summer's vintage blockbuster.
Saturday 25 and Sunday 26 June 12.00pm - 5.00pm.
As part of St Margaret's Glorious Somerset Garden Season, 12 delightful gardens in the village of Hinton St George will be open to the public. Hinton St George is a picturesque village with honey-coloured ham and local stone houses, a grade 1 listed 13th century church, a community shop and an excellent public house (Lord Poulett Arms).
The entry fee is £8.00 for one day or £10.00 for both (under 18s free) to cover entry to all gardens (includes a map). Assistance dogs only please.
Heron Farm, Weston, Honiton. From 4pm
Come along with friends and family for an afternoon and evening for music, good food and camping. There will be children's entertainment from 4pm and a BBQ. Featuring live music from both Scott Phillips (acoustic set) and Byzantium Lane! All proceeds will go to Hospiscare.
Tickets are £18 for adults, £9 per child (under 2s free)
For more local events, go to our What's On page!