'Throw away dogs': The importance of puppy training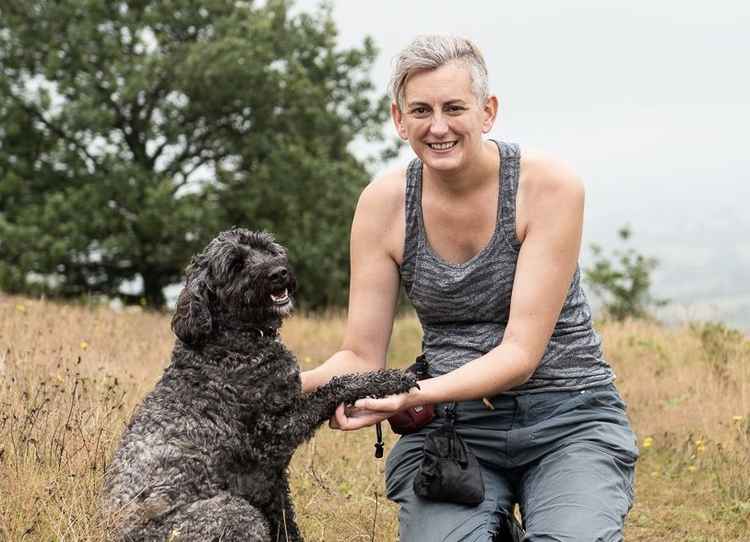 Frankie and Jude on a Wilderness Trail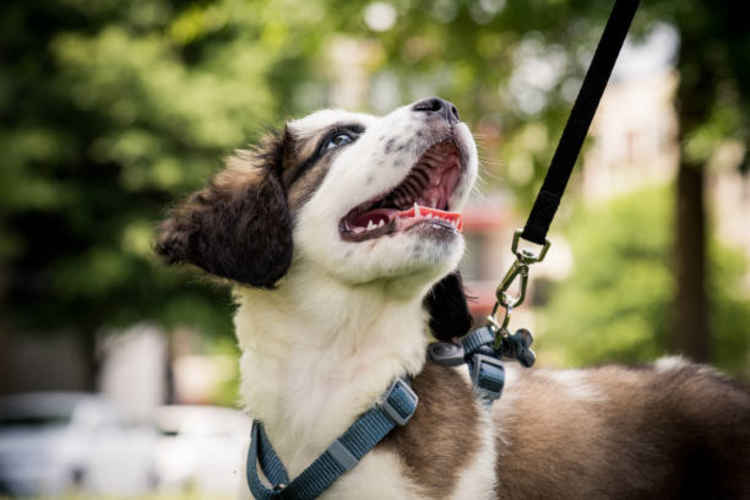 Train your puppy well and you will have a devoted companion for life
Jude Davidson, an experienced dog walker and canine care professional from Park Life Honiton, is urging puppy owners to work really hard on their pups' training.
It helps to do this before bad behaviour sets in and with a few simple techniques in place you can avoid heartache and stress.
With the recent puppy boom it's more important than ever to have good control of your pup and knowledge of their health and development.
Over 9000 dogs are put down a year in rescue centres, with that number increasing.
Taking your dog to a rescue centre doesn't alway mean that they will get a loving home somewhere else.
Because of lockdown, dog trainers all over the country are taking on cases of separation anxiety now owners have returned to work and sometimes seeing those dogs taken to rescue centres.
Future problems of destructive behaviours, reactivity and unwanted outdoor behaviour, such as not listening to their owners are also predicted to rise. And with rescue centres bursting at the seams, it won't end well for many dogs.
So to avoid having to face a devastating decision, now is the time to really build a brilliant relationship with your puppy and put a few years of work into shaping a wonderful friend who will be a pleasure to walk.
Here are the Park Life 5 top tips for a happy puppy:
PLAY- Dog-to-dog play can be wonderful to see. It will really tire your dog out and they'll have a fabulous time, but it will inevitably lead to your dog not listening to you.
There is a high chance of dog obsessions and can be the cause of pulling on the lead and reactivity because of over excitement and frustration.
If you want your dog to play then this is the time you need to be the centre of their attention and not other dogs.
RECALL - Bring toys on a walk, so they choose you over dog play. Also choose who your pup plays with very carefully and make sure you know that dog, don't let them meet every dog that comes along and encourage them to ignore some. Always ask the owner if it's ok for the dogs to meet.
PRACTICE - Engage with your puppy on the walks the whole time! Get off your phone and play lots of games that will help strengthen your outdoor bond.
If your puppy finds other dogs, people, squirrels, sniffing and anything that's interesting better than you, I guarantee their behaviour will get worse.
This is your pups walk so entertain them the whole time and work with them to find bits of treat, recall the whole way through especially if they are meeting other dogs or people and be the most exciting thing in the world.
Remember not all dogs like other dogs and it's very important to respect this and give them space.
PROTECT - You can tell people that your dog is in training at the moment and you would prefer they didn't meet.
Place yourself in between your pup and an over excited dog or pick them up if you think the other dog is out of hand.
East Devon District Council encourage owners to ask other owners to put their dog on the lead if you don't feel safe. Show your puppy that you will protect them.
GROWTH PLATES - Pups should not be walking long distances and there is a general rule of five minutes of walking for every month from the date they were born.
This is because their growth plates haven't developed yet and if you walk for any longer then it could cause harm to your pup. This is isn't a hard and fast rule as some puppies will need more exercise to keep them fit and entertained - always speak to your vet if you are unsure.
You will need to top that up with playtimes and activities that will tire them mentally, as well as physically.
Kongs, scatter feeding, brain games, find it games, basic training, tricks and chew time are great ways to exercise your puppy without putting strain on their growth plates.
Jude has an exciting new puppy service called the Wilderness Puppy trails where we have a list of games and activities to play to ensure your pup becomes a great outdoor dog.
With videos sent to the owners showing you what we get up to this will encourage owners to play the same games and with continued support pups will have a really good start in life and avoid bad behaviour creeping in that will leave you struggling.
There is a minimum of two spaces on each walk so availability is limited.
If you want more information on our puppy service check out the Park Life Honiton website.
Also check out the Park Life video here featuring Coventry's No1 puppy specialist Carrie Stuthridge.