Co-op Fortnight 2022: Celebrating the power of co-operation in Honiton
Co-op is launching #UnwrapCoops in anticipation of Co-op fortnight, to give everyone a chance to share their Co-op stories.
---
By Kate Baxter
Posted: Thursday, 23rd June 2022 12:00 am
---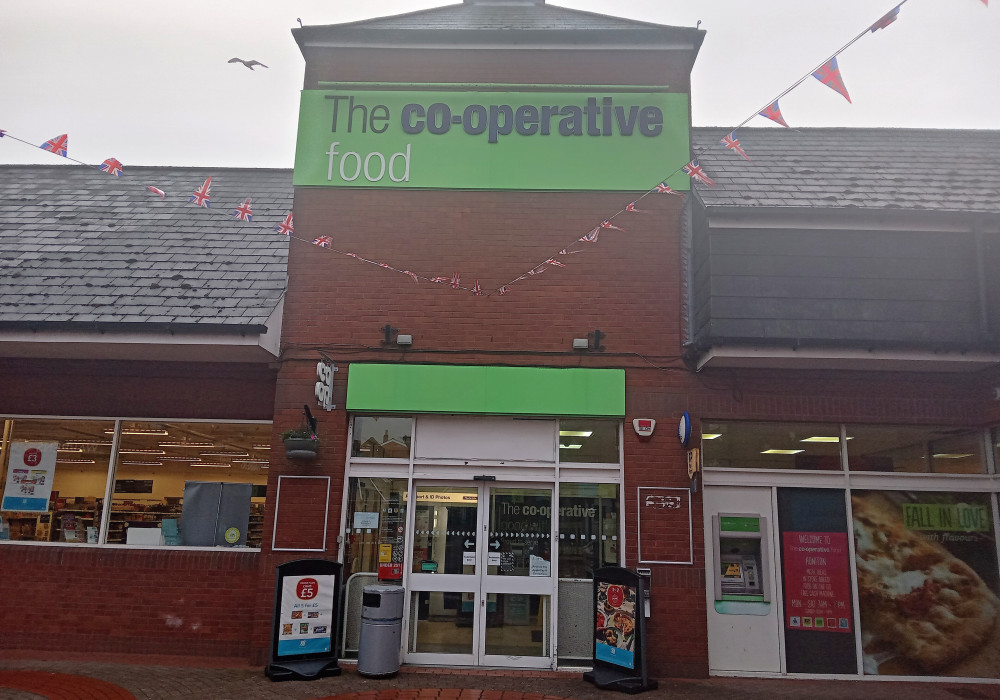 Big seasonal moments
Employee happiness, working conditions, entrepreneurial spirit, and good old collaboration are all hot topics right now.
Co-ops are one of the UK's best hidden success stories smack-dab in the centre of some of the best and most ethical working environments in the UK.
Once a year, co-ops of all shapes and sizes come together to show the power of cooperation during Co-op Fortnight. In 2022, Co-op Fortnight takes place from Monday 20 June to Sunday 3 July.
This year we're doing something a little different. It feels like all of us need something uplifting. Something emotionally engaging. Some good news!
We're celebrating the diversity of our co-op network so that everyone can see there's plenty of space for them to join us. Co-ops are a gift that gives back, no matter the nature of the business, the size, or the location.
We've launched the #UnwrapCoops campaign in anticipation for the fortnight.
#UnwrapCoops will harness the power of stories to give members the chance to celebrate the positive influence their Co-op has had on their lives.
Celebrating creates an irresistible energy. Sharing people's successes inspires others to take part. Stories emotionally engage people and creates interest in #WhyCoops are great for everyone.
During our Co-op Fortnight, we're going to broadcast our members' stories to inspire peoples' lives!
There are plenty to choose from because co-operatives are some of the biggest undiscovered successes in the UK, worth £40bn to the UK economy!
And because they are owned and run by the people that need them, they're more resilient than other forms of business (www.uk.coop/economy).
Co-ops are owned by the people closest to the business, not distant investors. This means beyond profits, Co-ops focus how they bring value to their members and community.
People are at the heart of what we do, and these people have intriguing stories.
Our co-operative has been life-changing to the community of Honiton.
Amid the cost-of-living crisis, the Honiton Co-op is helping the residents of Honiton by supporting two food banks.
Both the Veg Box and Honiton Foodsave have a collection point in the shop, and it makes a big difference to the food which they can then donate to those in need.
Honiton's Co-op has also contributed to a range of charities in the town, such as TRIP, Devon Freewheelers, Honiton Primary PTFA and Honiton Carers Group.
The annual Fortnight campaign runs from 20 June to Sunday 3 July. We'll be using the #UnwrapCoops hashtag (along with those stories) to celebrate our Co-op and the many gifts that a Co-op can give a local community!
We're curious about your take on our story and welcome the chance to collaborate with you and the wider community of to motivate people and show them what they've got to gain from co-operatives.
Become a member of the Co-op today and receive £3 off a £10 shop.
When a new member joins the Co-op using the Co-op App from now until – 12 July, they will receive a digital offer for £3 off, when they spend £10 or more in our food stores.*
*Offer excludes alcohol, fuel, lottery and stamps. Members can buy excluded items in the same transaction, but the total of their basket needs to be £10 without them for the offer to work. Full Terms & Conditions can be found here
When Co-op Members buy selected Co-op branded products and services, 2p for every pound spent goes into their Co-op Membership account and Co-op gives the same to support community organisations and local causes.