'Inspiring' Honiton Primary School teacher wins silver award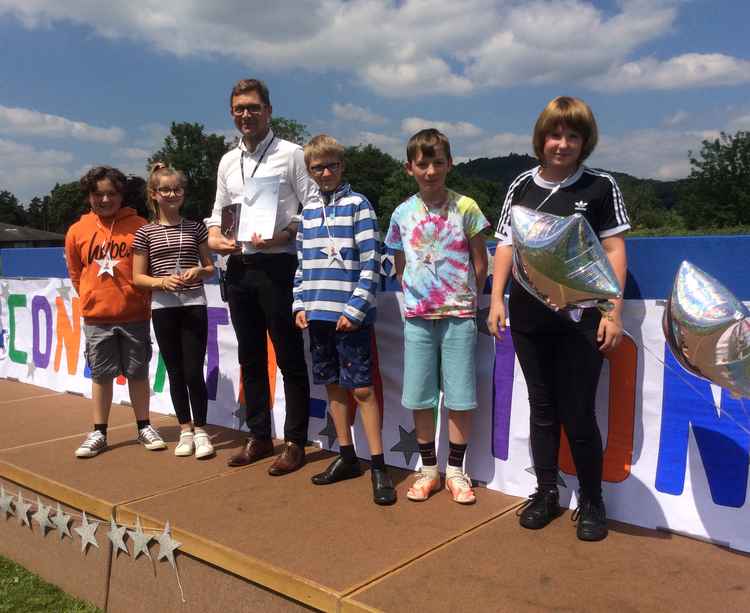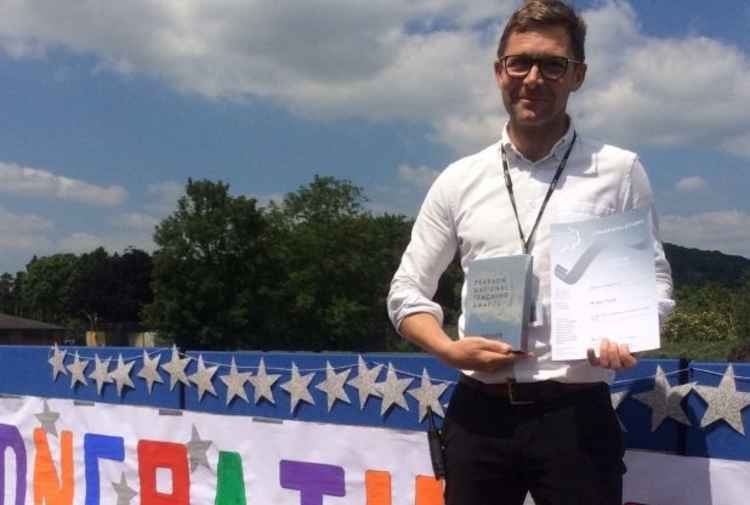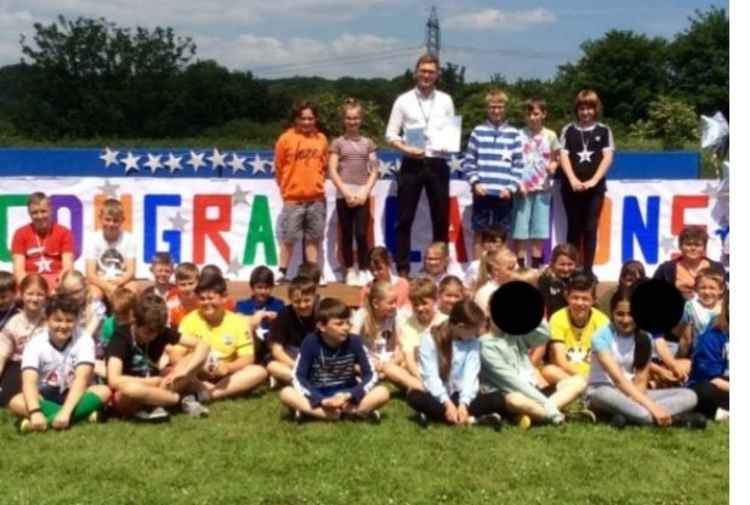 An 'outstanding' teacher from Honiton Primary School has won a silver 'Teacher of the Year' award, and is in the running for a gold award.
Ross Hasler was chosen from thousands of nominations as one of just 102 winners in the 2021 Pearson National Teaching Awards, which are open to every school across the UK and are managed by the Teaching Awards Trust, an independent charity.
The awards are announced today (Wednesday, June 23) to coincide with Thank a Teacher Day – part of the charity's campaign to recognise and celebrate excellent school staff. This year's awards are particularly significant, after new data showed that the previous year's lockdowns have significantly changed the way families view the role of teachers.
A spokesperson for the Teaching Awards Trust said: "Ross is an outstanding teacher, committed colleague, and respected leader. Ross's love of learning is obvious in every lesson; always brimming with enthusiasm, and this radiates through to all of the children, inspiring them to be the best that they can be.
"Along with successfully leading Honiton Primary School through lockdown, Ross was instrumental in developing the HPS Growth Guide: a whole school ethos around children's wellbeing, attitudes to learning and overall life skills. His nurturing, encouraging and supportive approach has led to a strong thread of resilience, determination, collaboration and kindness within the whole school community."
On hearing that he had won the award, Ross said: "I feel very privileged to be recognised in this way. I don't see myself as someone doing anything more than what any other teacher would do. I'm overwhelmed that my colleagues felt that I was worthy of this award. Thank you to everyone who has been part of this humbling experience."
When Ross's class were told the news, they clapped and cheered, saying: "We've always said that he's the best teacher ever!"
Ross was nominated for the award by his colleagues in the Year Six team, Kimberley Sansom and Sam Ayres.
They told Honiton Nub News: "This whole process has been so exciting and we are really pleased that everyone now gets the chance to celebrate and recognise just how incredible Ross is.
"We feel that it is about time that Ross receives the recognition that he so thoroughly deserves after years of commitment to his children, his colleagues and the whole school community. We could not be more proud to be members of his team and are honoured to call him our friend."
As well as winning the silver 'Teacher of the Year in a Primary School' award, Ross has been shortlisted to win one of just 15 gold awards later in the year, in a programme which will be broadcast on the BBC.
How the role of teacher has changed during the Covid pandemic
New research from Parentkind and The Teaching Awards Trust highlights that three in four parents and carers have a newfound respect for the teaching profession following their experiences of remote learning during lockdown. 74 per cent of survey respondents agreed or strongly agreed that they had more respect for the work that teachers do following their family's experiences of remote learning.
The last year has seen a wealth of stories of teachers making care visits to vulnerable families, coming up with innovative ways of remote teaching, keeping their pupils settled by regularly checking in and even using their school sites for Covid-19 testing when classes did return to school. This year's Teaching Awards recognise those who have gone out of their way to support pupils during the pandemic.
Ross will be invited to attend an afternoon tea reception for silver award winners and their guests in September. All silver award winners will also be invited to attend the Pearson National Teaching Awards UK ceremony in November, where the 15 winners of the gold awards will be announced.