Honiton Carers enjoy artistic session at Thelma Hulbert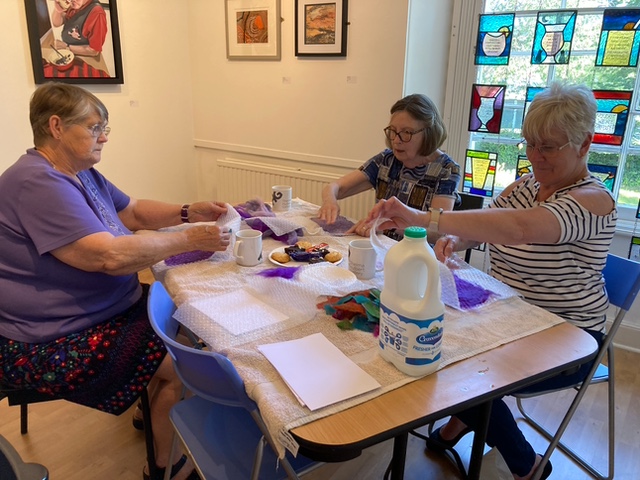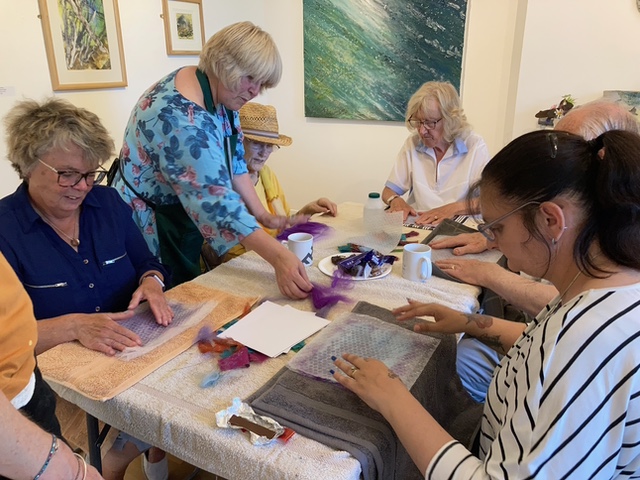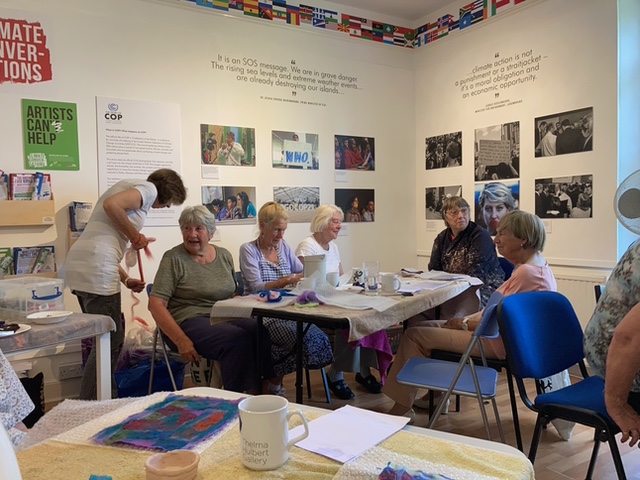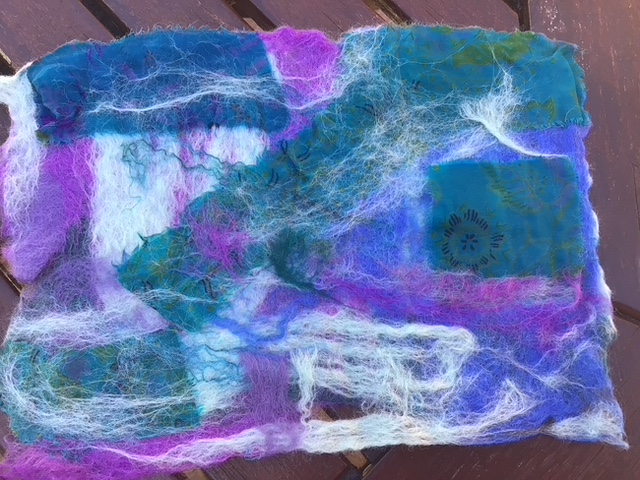 Honiton Carers enjoyed a further session at the Thelma Hulbert Gallery on Wednesday 22 June. This time we were taught how to do wet felting by Shirley & Anna from the Gallery and the results were breath taking.
Some of the carers fed back that his was the best session so far, whilst others found it rather challenging. However the carers always give everything we do their very best try. They really get stuck in to it and we have some brilliant results.