Honiton goes to the polls in hotly contested by-election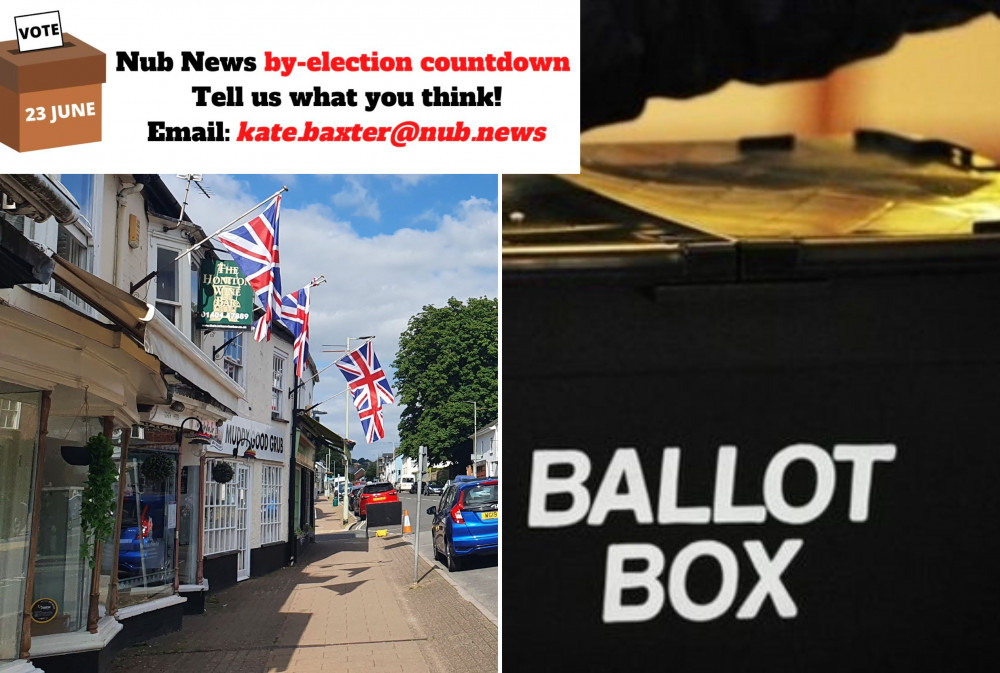 Voting will take place in three locations in Honiton
Today is the day that thousands of people across the region will go to the ballot boxes to vote for their next MP.
There is also a by-election taking place in Wakefield.
The Tiverton and Honiton by-election has been fiercely fought over the past few weeks, with hundreds of posters on display across the region and even more pamphlets being pushed through people's doors.
Much attention has focused on the contest between the Liberal Democrats and the Conservatives, and a Nub News poll released yesterday put the Liberal Democrats on track to take the seat. The constituency has always voted for a Conservative MP and in 2019 Neil Parish secured a majority of over 24,000.
Why are we having a by-election?
Both of today's by-elections were trigged by scandals surrounding two Conservative MPs. In Wakefield, former MP Imran Ahmad Khan resigned following a criminal conviction for sexual assault and in Tiverton and Honiton the former MP, Neil Parish, was forced to resign after he admitted watching pornography in the House of Commons, on two separate occasions.
Who are the candidates?
Richard Foord – Liberal Democrats
Gill Westcott – The Green Party
Helen Hurford – The Conservative Party
Frankie Rufolo - For Britain Movement
Ben Walker – UK Independence Party
Jordan Donoghue-Morgan – Heritage Party
Andy Foan – Reform UK
When are where are the polling stations?
The polling stations will be open between 7:00 am to 10:00 pm.
There will be polling stations across the constituency.
If you are registered to vote, you should have received a polling card which will tell you where to vote, and you cannot go to a different station.
In Honiton, polling stations will be located at The Heathfield Inn, Honiton Bowling Club and Mackarness Hall. They will also be in outlying villages such as Offwell.
Do I need to bring anything?
You do not need to bring your polling card or any ID to the station because the staff there will have your details. You will just need to share you name and address.
Once you have been given your voting card, you vote for one candidate and then place your card in the ballet box.