Honiton voters don't like the sleaze, says UKIP by-election candidate Ben Walker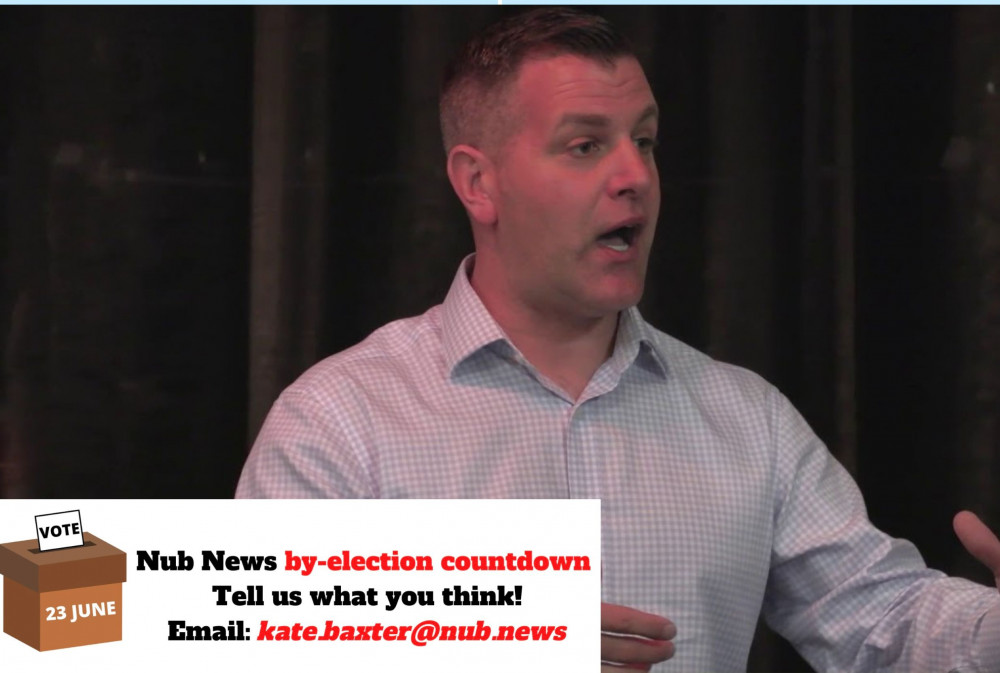 Ben Walker is the candidate for UKIP. (Credit: Ben Walker)
Ben Walker (44) is UKIP's candidate for tomorrow's by-election and he sees himself as taking on the political establishment.
He told Nub News: "Porno Parish had support, but Honiton voters don't like the sleaze. I don't feel sorry for him at all. But there is a disconnect between politics, politicians and people, which is growing, and that's dangerous."
Mr Walker is also the National Party Chairman of the UKIP.
Asked why someone should vote UKIP, Mr Walker responded: "If you're fed up with the brand of politics that is currently being pedalled to you, you must vote for us. We are independent thinkers who believe in independence from cancel culture, wokeness and political correctness."
Mr Walker currently lives in Bristol and, although he has never lived in the constituency, he says he knows it well. If Mr Walker were to be elected tomorrow, he would move to the constituency.
His priorities for Honiton include addressing poor quality roads, often affected by potholes, and helping farmers who need more support and who shouldn't have to compete with 'super farms'. A sustainable farming system with more security is needed, with less reliance on imports.
While Mr Walker seeks to challenge the Conservatives who, in his view, have implemented Brexit in name only, he faces competition from other smaller parties on the right, several of whom are splinter groups from UKIP.
He said: "I would very much like to come forth and beat the smaller parties, which all have a UKIP story."
Mr Walker told Nub News that UKIP had been in touch with smaller parties of the right, but nothing has come of it yet. "There are alliances to be made with some of them, for example, Reform and the English Democrats, but sometimes for them they are more about egos, and they are not interested in doing deals with anybody."
Read more:
Honiton: Liberal Democrats on track to win by-election, according to Nub News Poll
By-election: 'Tiverton and Honiton needs an MP who has integrity', Green Party candidate says
New honiton Jobs Section Launched!!
Vacancies updated hourly!!
Click here: honiton jobs