Honiton: Future of King Street toilets uncertain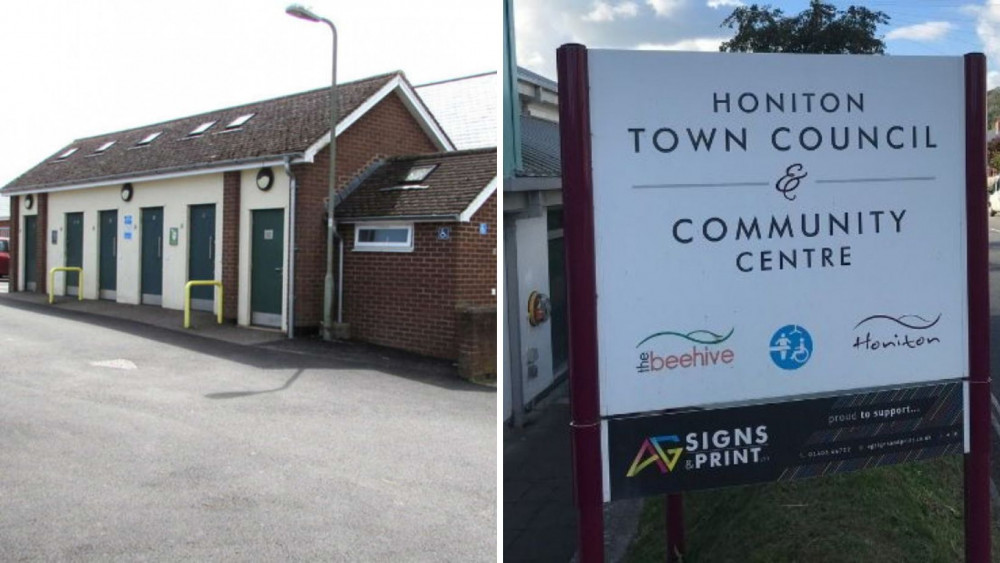 L: King Street toilets (Credit: King Street public toilets, Honiton cc-by-sa/2.0 - © Jaggery - geograph.org.uk/p/5486851. NB: The photo is copyrighted but also licensed for further reuse.) L: Honiton Town Council
The future of King Street public toilets in Honiton are uncertain again after Honiton Town Council decided the financial burden of taking them from East Devon District Council was too high.
After a consultation last year, it had been decided last year that the King Street toilets would be transferred from East Devon District Council to Honiton Town Council in April 2023, and that they would stay open.
However, in an update, Honiton Town Council have now said: "Honiton Town Council understands the financial pressures of inflation and the "cost of living crisis" and aims to help people by keeping its share of Council Tax as low as possible.
"At its meeting 14 November 2022 the Town Council made the decision not to transfer the operation of the toilet block at King Street, Honiton from East Devon District Council to Honiton Town Council from 1 April 2023.
"This would have represented the Town Council with an additional cost at an estimated £50k a year. With other nearby toilets, based on the information provided and unacceptable legal terms, the Council has now agreed not to transfer."
East Devon District Council will decide what to do with the toilets after April 2023.
New honiton Jobs Section Launched!!
Vacancies updated hourly!!
Click here: honiton jobs