Honiton: Met Office issues Yellow Weather Warning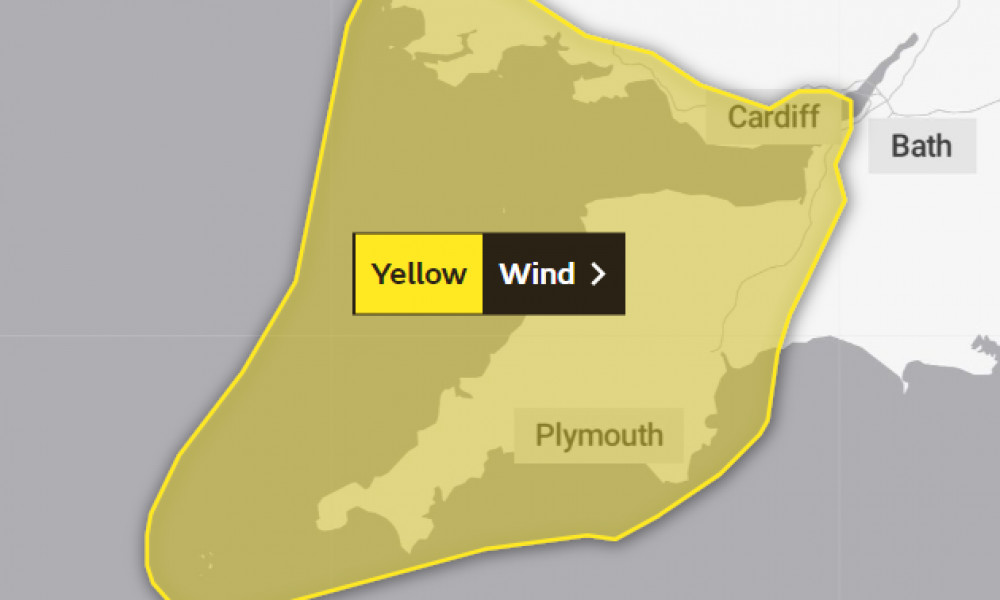 An Yellow Weather Warning has been issued for Honiton (Credit: The Met Office)
The Met Office have issued an Yellow Weather Warning for much of the South West, including Honiton.
The Yellow Warning is for strong wind, and it will be in force until 6pm this evening (Monday 21 November)
There is a chance of very strong winds on Monday which could cause disruption to travel and utilities.
There is also a slight change to damage to buildings and a possibility that travel times could be longer than usual. There is a chance roads and bridges may be forced to close and power cuts may take place.
Flying debris, large waves and beach material could also pose a hazard to the public.