UKIP candidate Ben Walker: Apathy won last night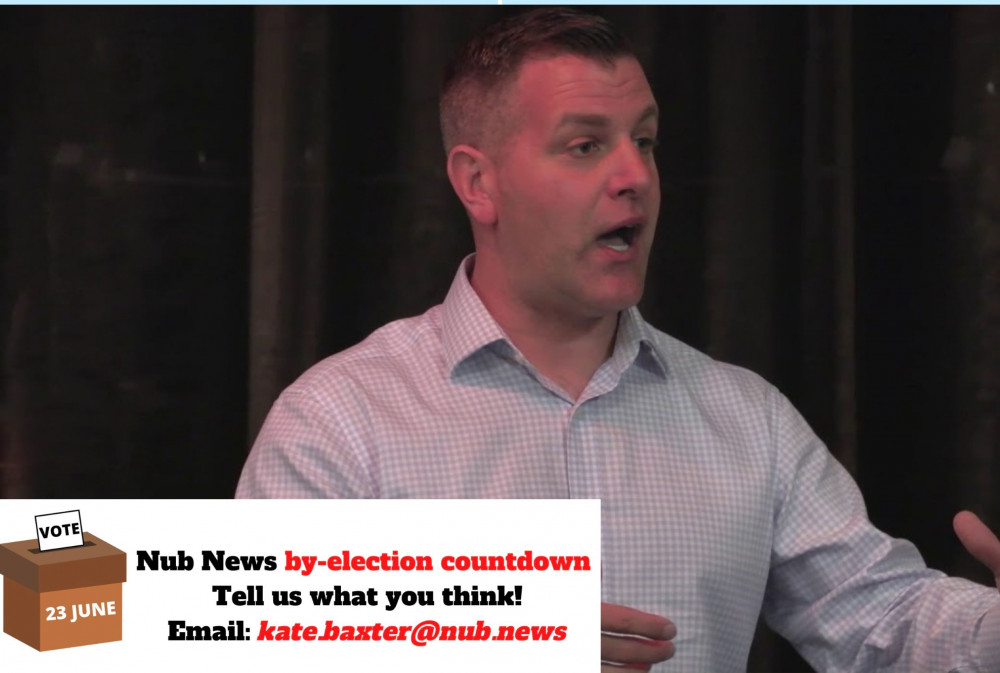 Ben Walker was the UKIP candidate in last night's election.
Ben Walker was the UKIP candidate in last night's election, securing 241 votes, which is 0.57% of the total and a swing from the last election of -1.06%.
Earlier in the week Mr Walker told Honiton Nub News that a 'good result' would be to come forth. Last night, UKIP came in sixth.
Mr Walker has issued a statement to Honiton Nub News. He said: "The biggest winner last night wasn't the Liberal Un-Democrats, it was voter apathy.
"The electorate was offered a choice to hold their noses, and vote for a Tory who couldn't even say she was Conservative, who represents everything wrong with politics, or a party which oozes Remainiacs and would have us back in the EU in a heartbeat; the polar opposite of the way the constituency has voted previously yet weirdly seen as a protest vote.
"The smaller parties have literally no hope of ever forming any creditable opposition whilst squabbling over 2% of the vote, allowing a Self-Servative government with a 78 seat majority to continue to erode trust in politics whilst achieving nothing. It's mind-boggling.
"Foord's acceptance speech focused more on the removal of Boris Johnson] than it did on policy. A cloaked approach to his party's real intentions - to undo Brexit. My advice to him would be to not get too comfortable, it's likely he will be beaten at the next General Election.
"I call on ALL smaller parties to unite under one banner. It's time to play the game not be it. "
You can read his interview from earlier in the week here.