District council leader: Why I'm supporting the Lib Dems in the Tiverton and Honiton by-election | Opinion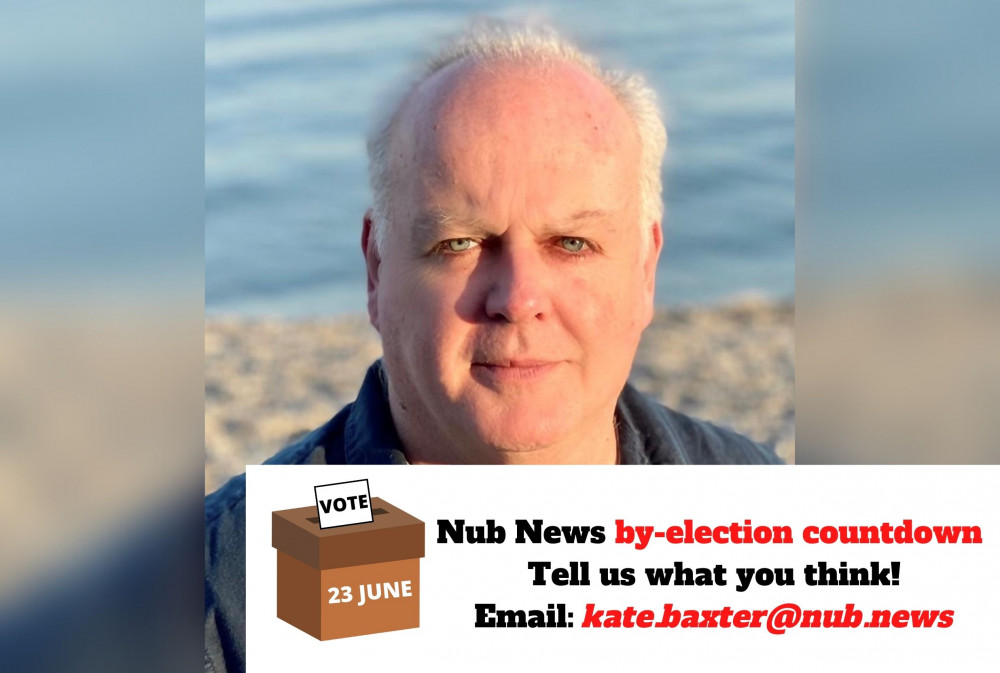 EDDC Leader Paul Arnott (Paul Arnott)
Tell us your views on the upcoming Tiverton and Honiton by-election on 23 June via email

[email protected]
----------
By Cllr Paul Arnott, Leader of East Devon District Council
It seems like an age ago now, but in the month when the pandemic was first appearing across the globe, an outgoing US president was up to his neck in a fascistic attempt to overturn his country's election result.
On 6th January 2020, he incited the storming of the Capitol building in Washington, encouraging them to deal with the outgoing Vice President while they were at it, a man who himself extremely right wing but even so refusing not to sign off on the result.
This week, the House investigating committee is concluding that Donald Trump was indeed the inciter of this awful attack on democracy, his only motive, self-interest. This is the thing about Democracy; it is delicate, and any person in power undermining its legal and constitutional foundations is a dangerous threat.
In 2022, as we all know, there has been an endless narrative about whether our Prime Minister broke lockdown rules knowingly and brazenly, often a few minutes after beseeching the nation to stay safe and protect the NHS.
Of course he did, and of course he deceived Parliament, and although his chums in the press say "it was only a bit of birthday cake" to minimise and deflect – standard Conservative party tactics – the people of Britain know that. The problem is, this is making cynics of us all, which itself slowly corrodes our faith in our democracy.
However, to me, the key moment in the UK was just last October when Owen Paterson MP was found by the Parliamentary Commissioner for Standards to have breached paid advocacy rules, the ones where if you take cash from a donor you don't try to sort stuff out for them with ministerial or civil service contacts.
It was a slam dunk – yet rather than allowing the Commons to receive the finding and suspend him, the Prime Minister and his chums tried to block this. Like Trump, they would not accept a legitimate result, in this case one delivered by its own cross-party Standards committee. Ultimately, belatedly, Paterson resigned.
From a great distance I watched the Liberal Democrat campaign in North Shropshire as they overturned a massive Tory majority, giving voice to the many good people of the constituency, Conservatives included, for whom enough was enough. Not in their name.
The next month in November I hit 60 and thought, how did it come to this in my lifetime? The self-proclaimed natural party of government taken over by spivs who thought so little of lying and twisting that one even wondered if it worried them. Like Trump, overturning a result, despite the awful denigration of democracy it inevitable entailed, this was now second nature for our PM and his support posse of Messrs Rees-Mogg and Gove.
Then quite unexpectedly, the area where I live has entered this out-of-the-blue by-election, just at the time when it was becoming so obvious to local people that democracy is unsafe in this government's hands. That was it, having a tiny profile as Leader at East Devon, maybe if I came out for the Liberal Democrats, the most consistent protectors of our constitution since the war, it might sway a few votes.
For the first time in my life, I became a member of a national party. My lovely independent chums are already in a democratic alliance at EDDC with the excellent Lib Dems in Exmouth, the Exe Valley and Broadclyst, and I know them to be of the highest probity.
I now have met and spoken with Major Richard Foord, the Lib Dem candidate and I have no doubt we can trust him to be an excellent new MP.
Now, over to you the people.