Honiton: Help a family in need this Christmas with the Operation Rudolph festive gift drive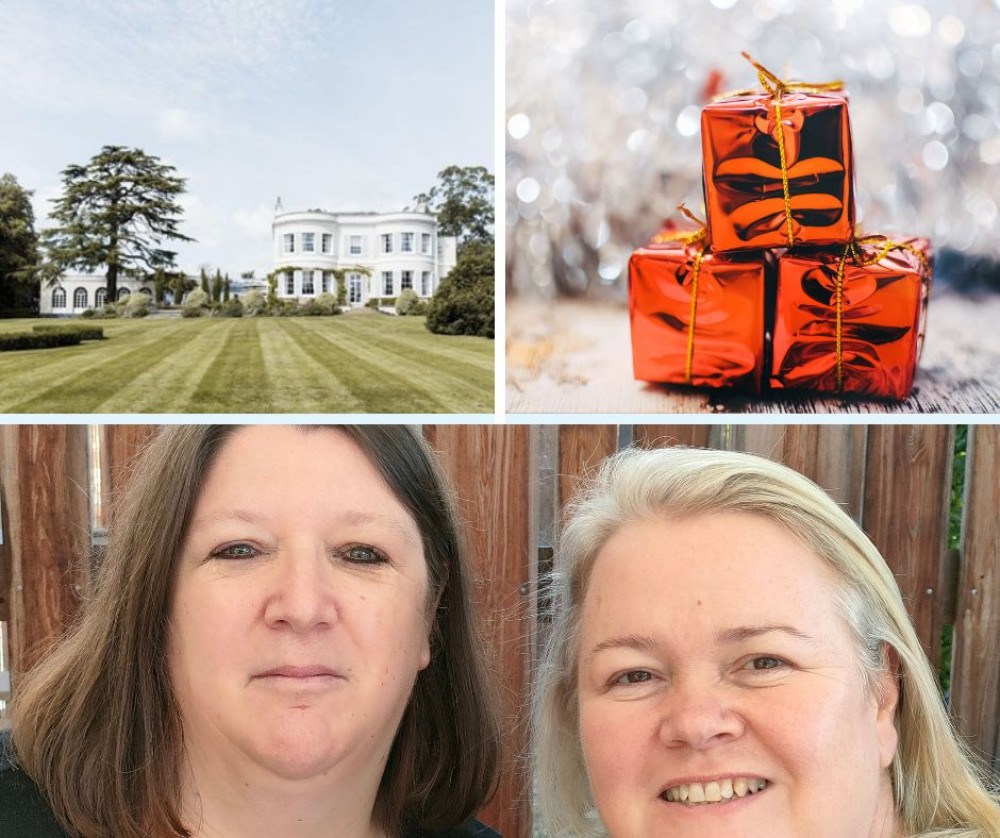 Top: The Deer Park Hotel Below: Caroline Retter (left) and Sharon Thorn
There will be a special event later this month to collect Christmas presents for local families.
Community Interest Group Inspiring Connections is organising the event, which will take place at the Deer Park Hotel, near Honiton.
The Great South West Scone-Off Gift Drive will take place on Thursday 24 November. The entry price is one new and unopened gift per person, which could be for a child or an adult who needs a pick-me-up The present should be worth at least £10.
The presents will then be wrapped by volunteers and distributed to those most in need this Christmas, via Operation Rudolph.
Operation Rudolph is a community event which distributes meat boxes and gifts to the community in Honiton. A special Christmas meal is also organised and takes place in Mackarness Hall. Last year, Inspiring Connections organised over 100 hot meals on Christmas day, supported 120 families with gifts and provided 78 meat boxes.
There are 350 tickets available. Guests who attend the event at Deer Park will be served a Devon cream tea consisting of homemade scones prepared by some of the South West's top patisserie chefs.
Caroline Retter and Sharon Thorne established Inspiring Connections earlier this year. The Community Interest Group aims to provide an accessible, flexible and low-cost service to people across the South West by helping groups who offer support services.
Sharon Thorne told Nub News why Inspiring Connections is organising the Great South West Scone-Off Gift Drive. She said: "Nobody should go without the magic of Christmas, which is the motivation behind project Operation Rudolph.
"Honiton Foodsave has indicated that demand has increased 50% compared with this time last year. There is real concern about how families will manage and the decision of 'heat or eat' is a real everyday issue for many.
"With Operation Rudolph, there are no complicated forms or means testing, just a simple sign-up for applicants to indicate what support is needed. It's all free of charge and we know that once our customers are in a stronger position, they will give back when they can"
Mark Godfrey, managing director at Deer Park Country House says: "All children deserve the magic of Christmas and something special to unwrap under the tree. As we head into a hard winter, we wanted to support our local community and help ease the pressure on those who might need it this festive season."
Two sessions are available for The Great Scone-Off Gift Drive at Deer Park Country House: 2:30pm - 3:30pm or 4 : 00 -5 : 00pm. Booking is essential via [email protected] or 0300 365 4545.