Honiton By-election: Carers group quiz Lib Dem candidate Richard Foord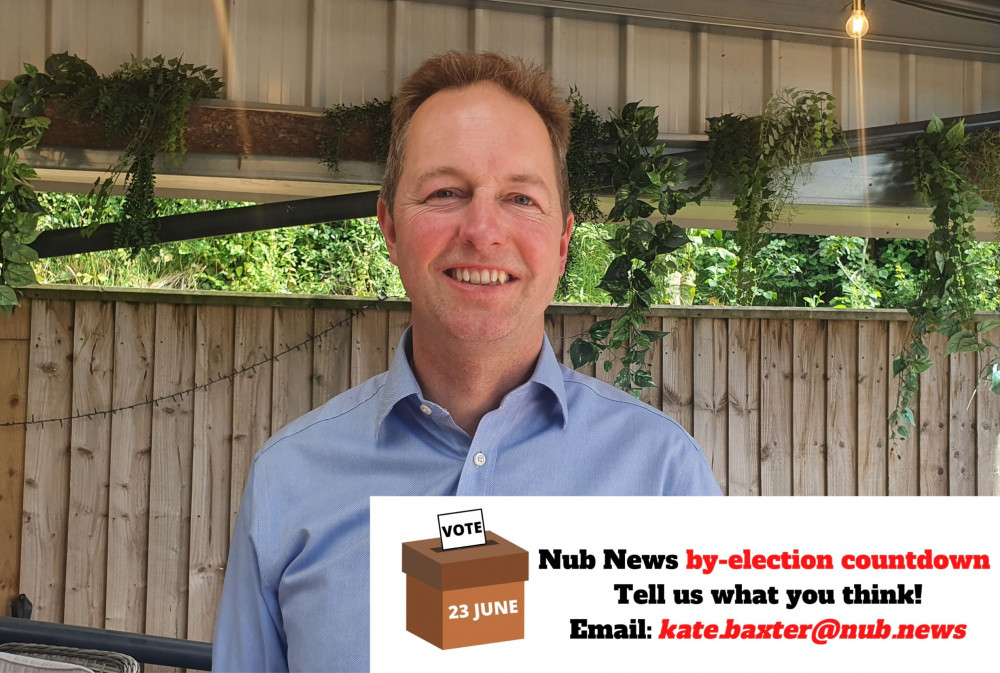 Yesterday (Wednesday 15 June) The Honiton Carers Group met the Liberal Democrat candidate Richard Foord at Combe Garden Centre and spoke to him about Brexit, immigration and the NHS.
Winne Cameron, the group leader, invited Nub News along to the event.
Mr Foord (44) was visiting the café with Sarah Olney, who is the Lib Dem MP for Richmond Park. Together they sat in the sunshine and chatted with Honiton residents about the issues that voters are most concerned about.
An extremely lively discussion ensued, with Mr Foord fielding questions on a range of topics, often at the same time. Of particular concern for several of the group was immigration.
Janice (80) lives in Honiton and she is a carer for her husband, who is in a home. She believes the election has focussed too much on the small matters, such as 'partygate', whilst missing the bigger issues.
"We're a small country, much smaller than Germany and France. Why do economic migrants and refugees travel through all these other countries to get to us?"
Mr Foord responded to say he thinks the policy of sending illegal immigrants to Rwanda is nothing more than a gimmick.
"But what would you actually do, though?" Janice pushed. "You see! It is all criticism, with no policy ideas."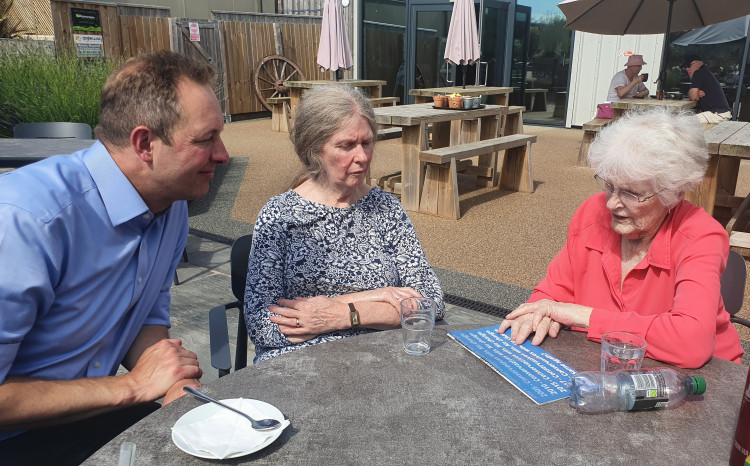 Anne Mitchell, who is part of Nub News' People's Panel, agreed with her friend. "Most people are against Boris [Johnson] because they wanted to remain in the EU.
"The parties should stop squabbling and sort out the big issues: climate change, over-population, the war in Ukraine and immigration. Just let him get on with it now."
Mr Foord was keen to bring the conversations back to issues where he is on more solid ground, such as lack of local investment, ambulance waiting times and access to GPs and dentists.
David is a carer for his wife Anne and they have lived in Honiton for 30 years. David met Helen Hurford [the Conservative Candidate] after she came to his door canvassing. "She had good ideas, and in fact I have already voted – for her!"
But ex-cook and carer Mary is confident the Liberal Democrats will win: "Is it any wonder, after what's been happening?"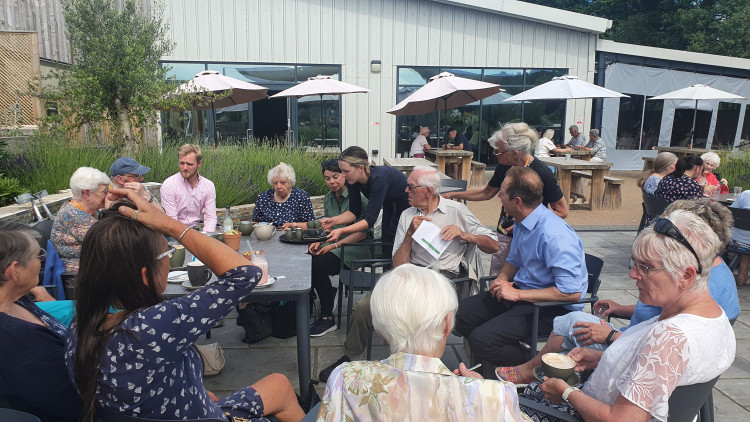 At another table, this time under an umbrella, Teresa and Jill seemed happy to meet the hopeful MP. Teresa shared that she had already voted for him, which garnered a cautious smile from Mr Foord. Jill is still deciding who she would vote for but admitted to Nub News that he seemed 'like a genuine chap'.
Yesterday Nub News carried out a poll which showed the Liberal Democrats on target to win. It offered little reassurance to Mr Foord, who responded: "My hunch is that is that it is extremely close and too close to call."
There are eight candidates standing in the election. They are:
Jordan Donoghue-Morgan – Heritage Party
Andy Foan – Reform UK
Richard Foord – Liberal Democrats
Helen Hurford – Conservative
Liz Pole – Labour
Frankie Rufolo – The For Britain Movement
Ben Walker – UK Independence Party
Gill Westcott – Green Party
Read more:
By-election candidate Richard Foord calls for 'change'
Honiton By-election: Helen Hurford acknowledges it may come down to just one vote