Honiton: Over 100 knitted crowns decorate the town for the Jubilee Celebrations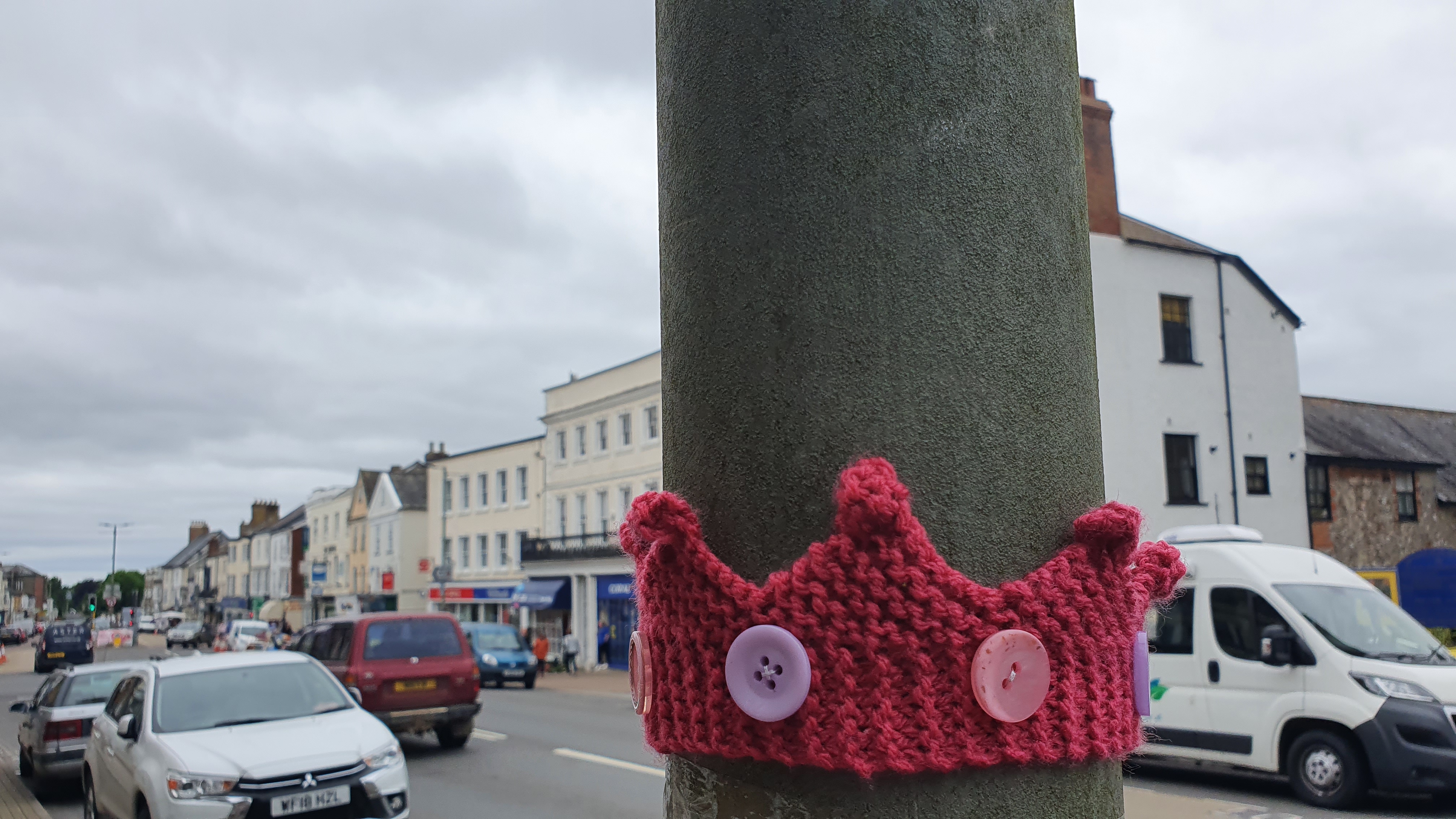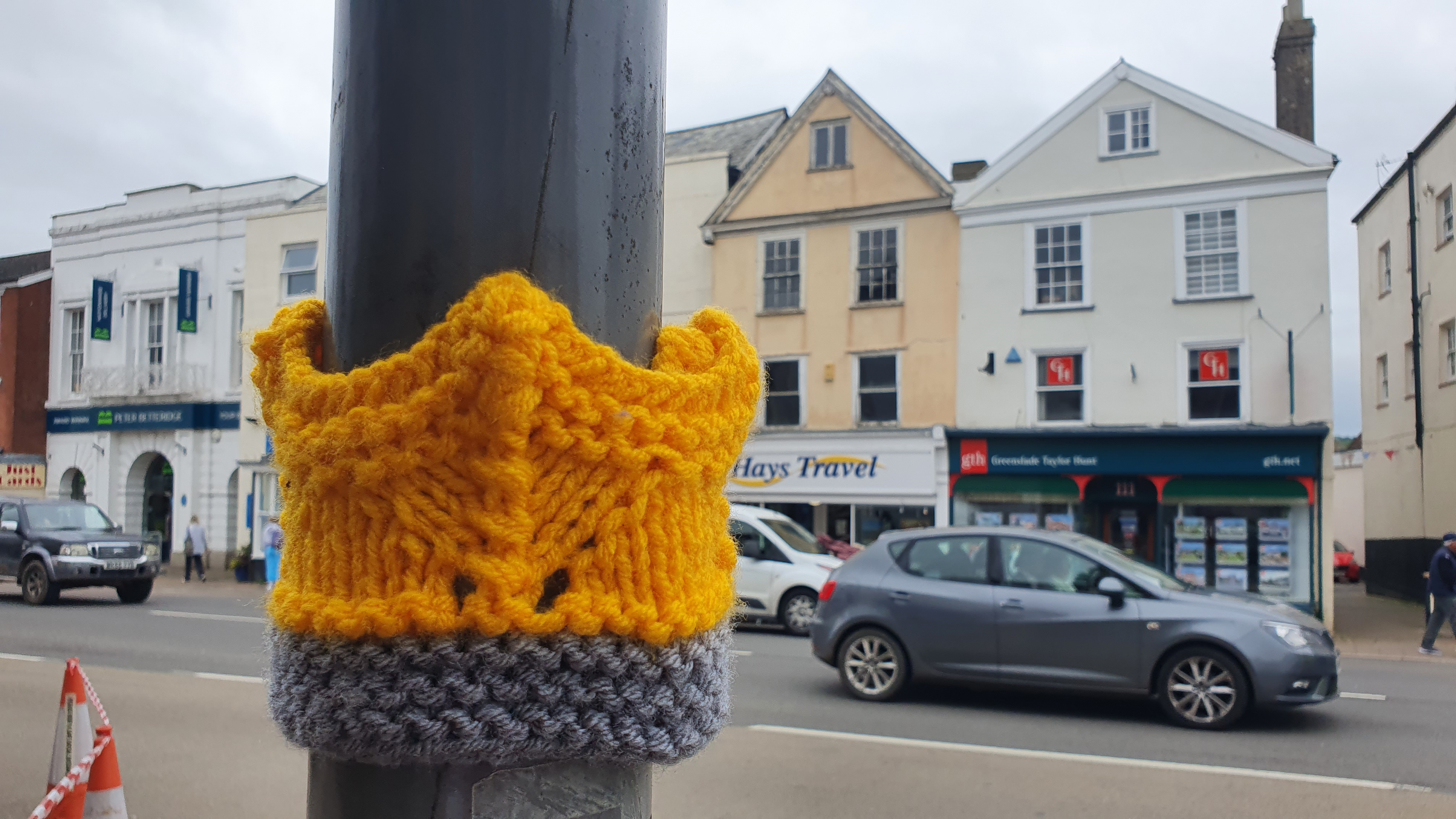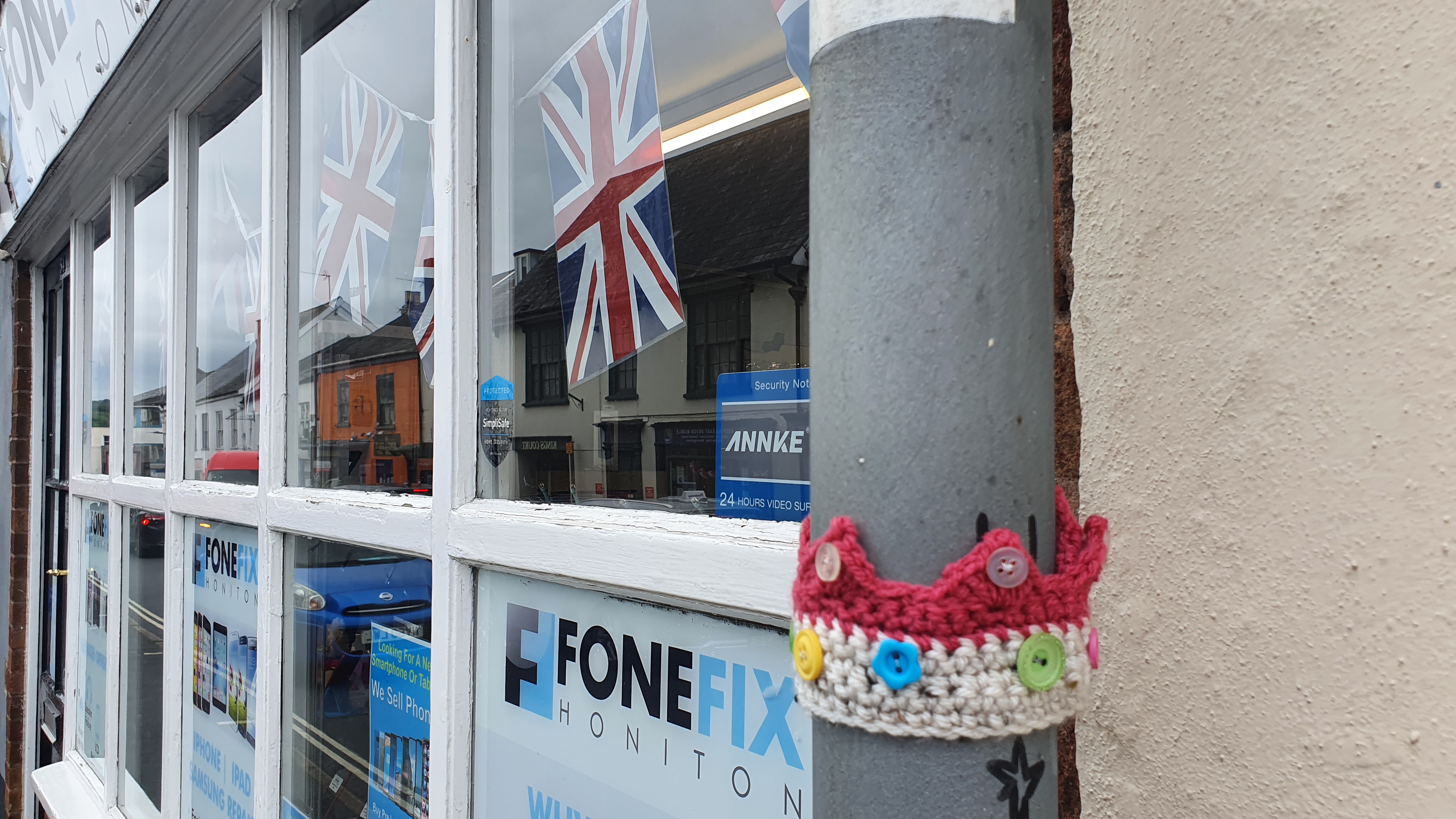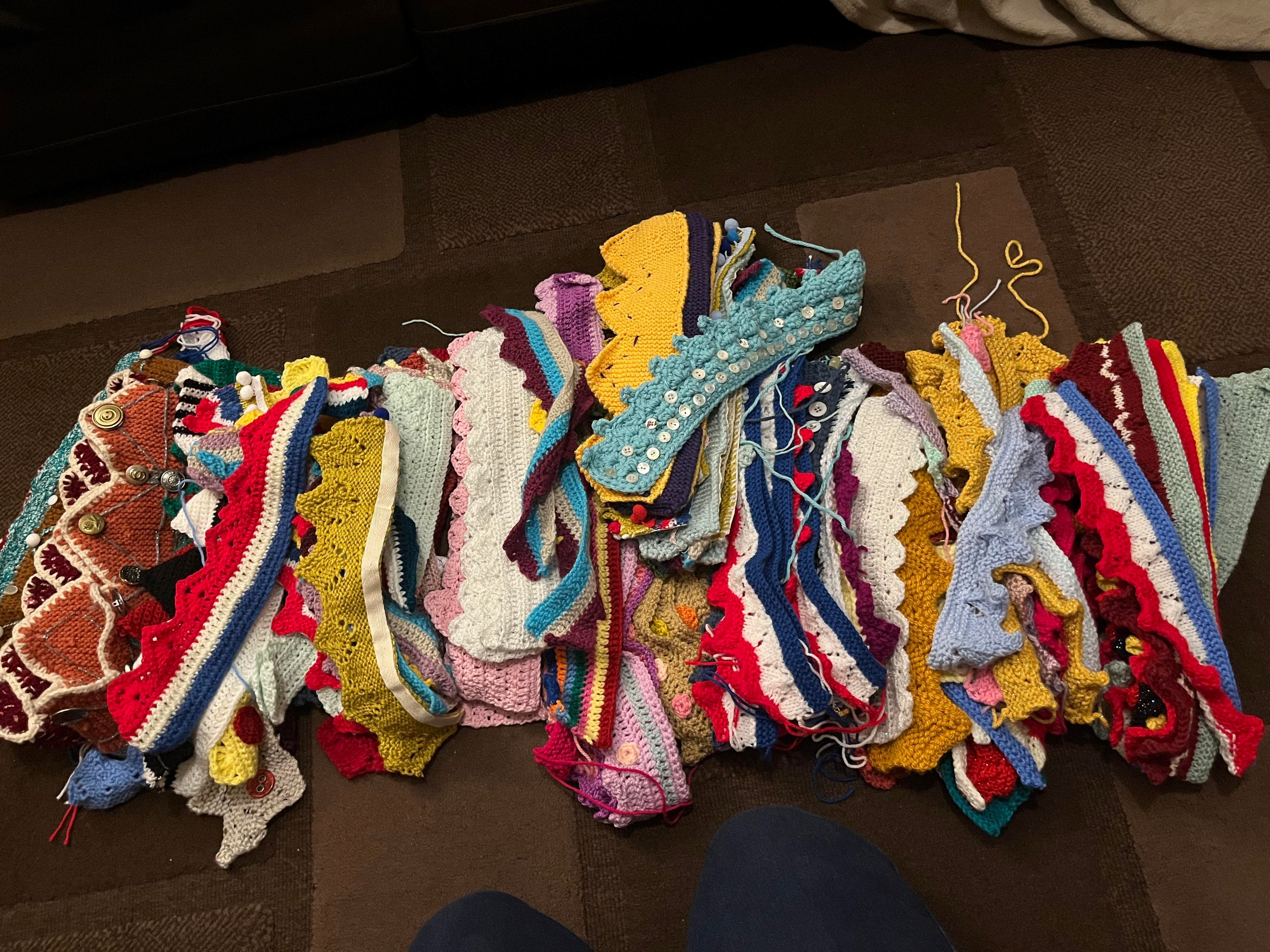 In April, the Jubilee Committee asked people to knit crowns to adorn Honiton for the Queen's Jubilee and they have been overwhelmed with people's creations.
Over 100 handknitted or crochet crowns have been received by the Committee.
This week volunteers have started putting up the crowns on the High Street and New Street.
Cllr Kate Cloke is part of the Jubilee Committee. She told Nub News: "I would just like to say how amazing it is how the knitting/crochet community have come together to produce so many gorgeous crowns.
"The amount of time that has gone into making them really shows with the decorations and detail that has gone into them.
"I had some lovely comments from shoppers on the high street as I was putting them up. I hope the community enjoys spotting them!"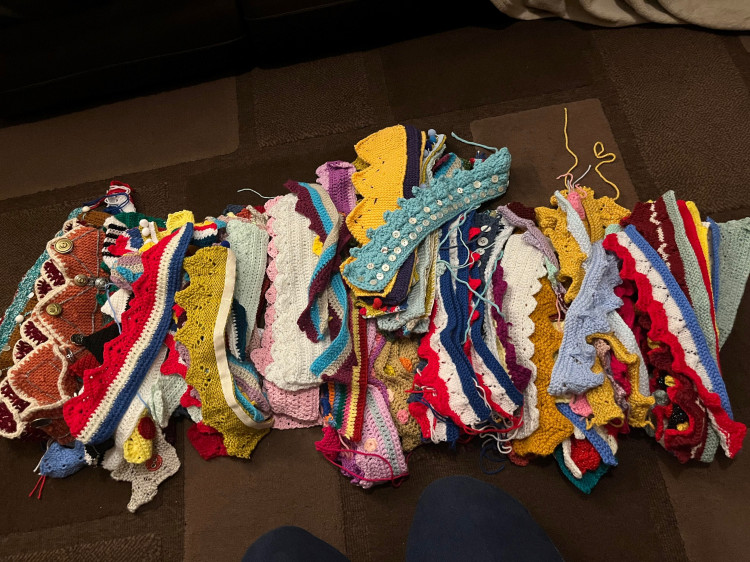 Over 100 crowns were donated
After the celebrations next week the crows will be left in place for people to enjoy.
Read more:
Honiton: Here is the full schedule of what is happening for the Queen's Jubilee
Honiton: Join in Jubilee celebrations with Right Royal Hunt and Spot the Object
Honiton: A beacon will be lit on Roundball Hill to mark the Queen's Platinum Jubilee