Interview with Cllr Bonetta: 'I am so proud of the work Foodsave has done to support families in Honiton'
This week, Honiton Nub News speaks to Cllr Jake Bonetta about his work with Foodsave, love of Honiton and his pride at what Foodsave has achieved.
---
By Kate Baxter
Posted: Tuesday, 20th September 2022 12:00 am
---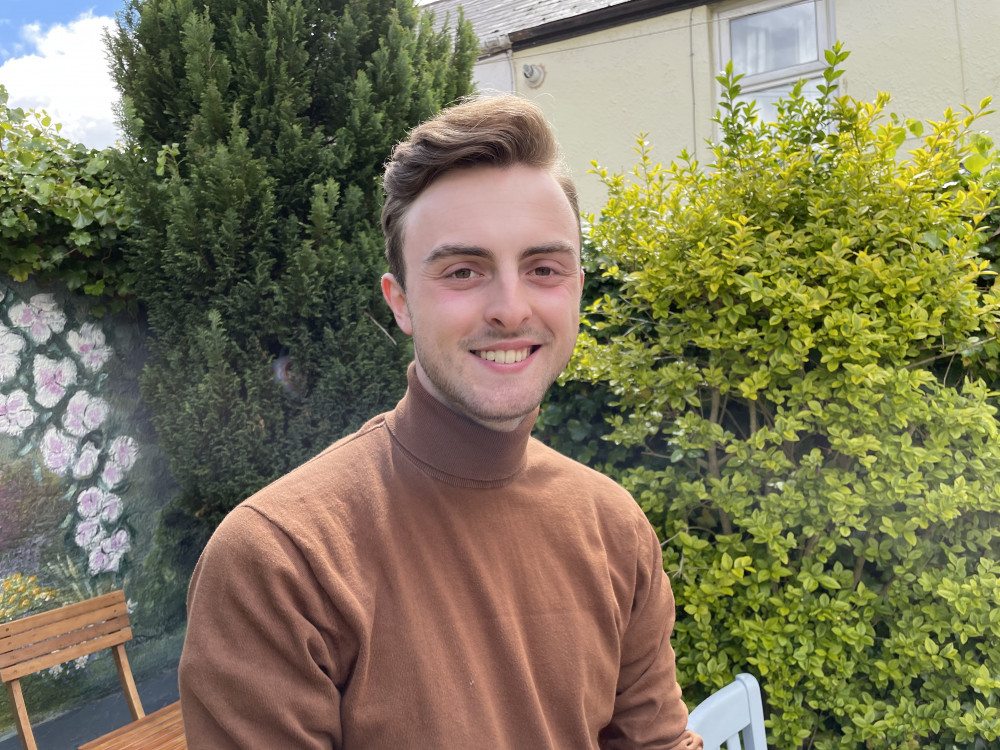 Moments that matter
For this week's Newsletter, Honiton Nub News spoke to Town Councillor Jake Bonetta, who is the founder of Honiton Foodsave.
Honiton Foodsave is an organisation which distributes food from supermarkets to people or organisations. . It was established in 2020 and has since given away more than 100,000 items of food.
Honiton Co-op is a supporter of Foodsave – they donate food to the organisation and have provided a drop-off point in store. They also support their community events.
Cllr Bonetta (20) is also a District Councillor at East Devon District Council. As well as this, he is undertaking an undergraduate degree in International Relations at the University of Exeter.
Where did the initial idea behind Foodsave come from?
Foodsave was inspired by the work of other groups locally as well as nationally. The work of FareShare and its celebrity partners, especially Marcus Rashford, through the pandemic pushed me into action on the matter, and that's where I started to get involved in other groups locally such as SAVE Food Hub in Seaton.
We were also created at a similar time to the Ottery Larder, so a lot of advice was exchanged between us.
Had you experienced food poverty growing up?
I'm extremely lucky to have the parents and wider family that I do.
My dad is a carpenter by trade and my mum an accounts administrator, and they have lived in Honiton pretty much all of their lives.
We have faced difficulties, but my parents are very proud people and would never have let myself nor my sibling see this.
I will be forever grateful for their immense sacrifices in helping us to realise our dreams and, importantly, give back to our communities.
Was your focus on the environmental aspects of food waste or the poverty element?
The beauty of Foodsave is the fact that they both seamlessly intertwine to hit two birds with one stone.
The environmental aspects are very important to me and I am immensely proud of the work we have done to make a positive environmental impact here. However, nothing in this world is more important to me than ensuring those in need have food on their tables and are helped out of difficult situations, whatever form they may take and however severe or minor they may be.
How has Honiton Co-op supported Foodsave?
The Co-op have been incredible in their support of our service.
From day one, right through to the present day, Co-op have always been working with us, providing us with donations of surplus food, providing us a collection basket, and collaborating with us on community events.
I personally really look forward to a bright future working even more closely with Co-op across the region, especially as we look to expand and support more communities."
The project has obviously been a great success. Were you taken aback by the number of people wishing to use the service?
Unfortunately not. Honiton and its surrounding villages, especially places like Dunkeswell and Feniton, have a lot of hidden poverty and central Honiton is regarded as one of the poorest parts of East Devon, behind parts of Exmouth.
Although there were some people who didn't think there would be many users for the service, I think the open and no-questions nature of the service has meant more people have come forward to get the support they ultimately need.
Success is relative in a situation like this - the service has been a massive success in helping people, yes, however it is very concerning on a wider societal scale to see so many people needing to use the service.
What are the main challenges you face now?
The cost-of-living crisis that we are living through at the moment will hit Foodsave and the people who rely on it hard. Not only that, but it will even hurt the pockets of those who would usually be quite comfortable.
Not only are we bracing for what could be a doubling in our users by the end of the year, but we are also facing funding issues in order to continue helping those that need it. Our main challenges will be three-fold: sourcing enough food, volunteers, and funding to ensure our service survives into the long-term future.
Are there any threats to Foodsave's continued existence?
In the long-term, our main threat is funding availability.
Whereas short-term we have other issues such as food and volunteers, ultimately we will be unable to continue our service as it is or expand it as we would like to, without continued funding support from grant makers, businesses and kind local residents.
Do you think the town of Honiton instilled community values in you, or did you see that elsewhere when you were growing up?
Honiton is in my blood - it is where I have grown up, worked and become the person I am today.
Seeing the work of the community of our town throughout COVID inspired me heavily to get involved in local charity work and local government.
Without the support of Honiton's community, none of this would have been possible.
What do you like about living in Honiton?
Honiton is a vibrant and thriving community, with a bustling can-do community sector and a supportive network of residents around the town.
Through thick and thin, our town has consistently shown its ability to adapt to challenges whilst simultaneously and widely supporting those that need it. That's what makes Honiton so special, and it's also what makes me so proud to be from here.
When you consider the number of families and individuals you have helped by putting food on their table, how does that make you feel?
I am so proud of the work that Foodsave has done to support hundreds of families across the town who have needed help.
In just under 2 years of service, we have given away approximately 100,000 items of food to those who need it in our area.
I'm not afraid to admit that being able to do this has brought a tear to my eye on more than one occasion.
I am truly indebted to those who have supported me and worked tirelessly to help me bring Foodsave to where it is now.
Co-op Membership helps support Co-op's national charity partners and Local Community Fund causes. You can find out more here.