Honiton: Deer Park Scone Off receives over 100 presents for Operation Rudolph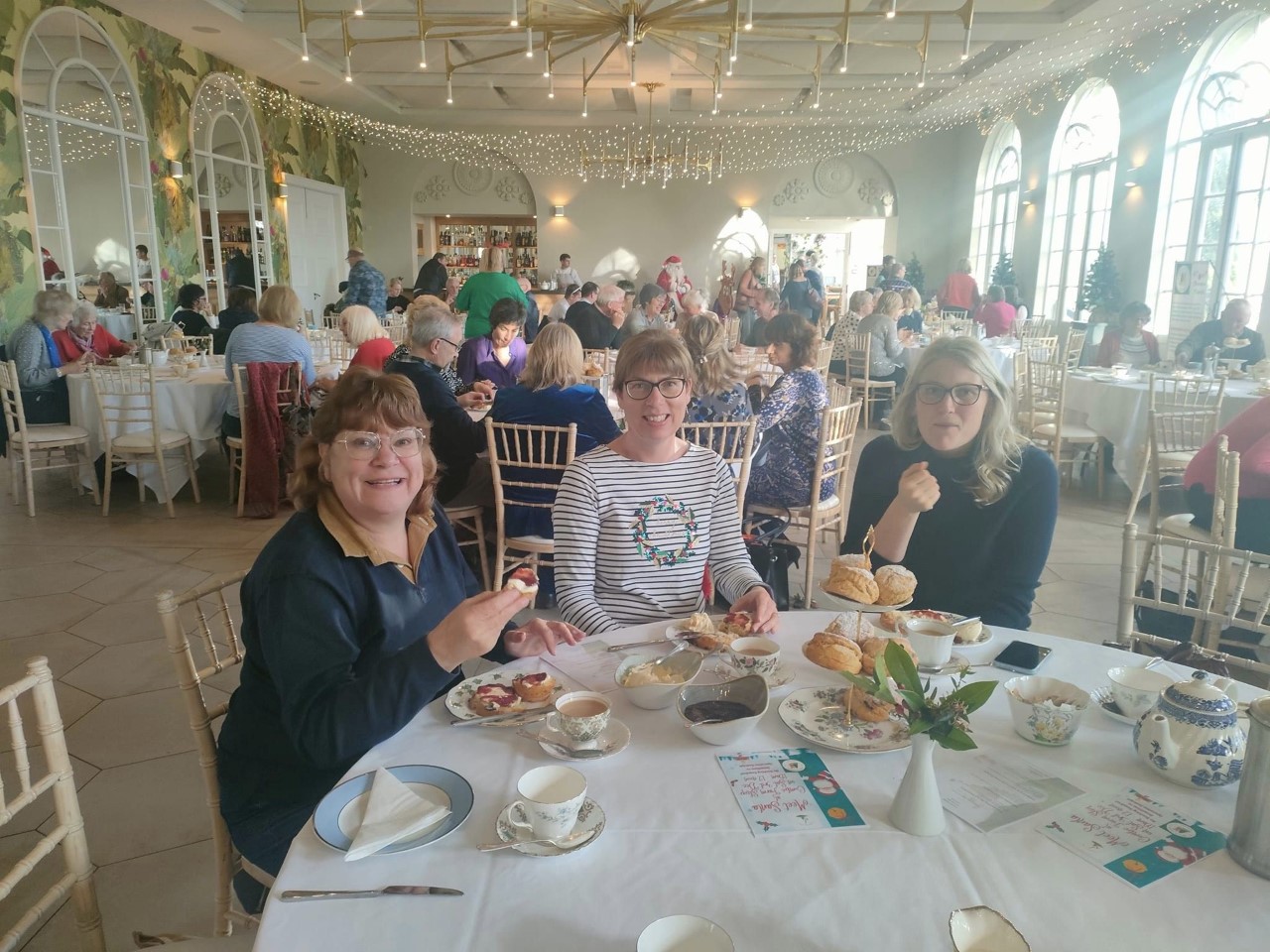 Guests enjoying their cream tea (Credit: Caroline Retter)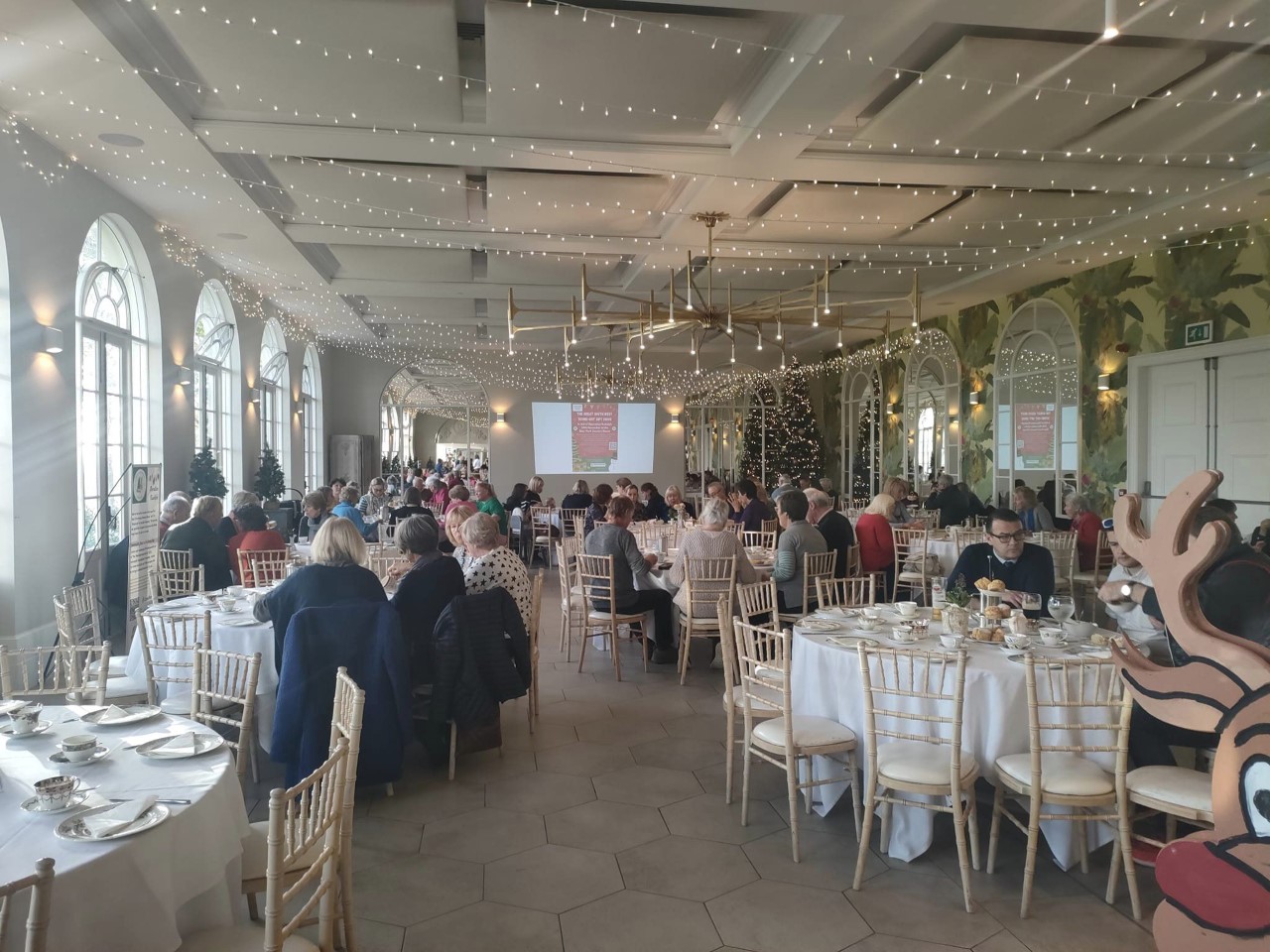 The orangery at Deer Park (Credit: Caroline Retter)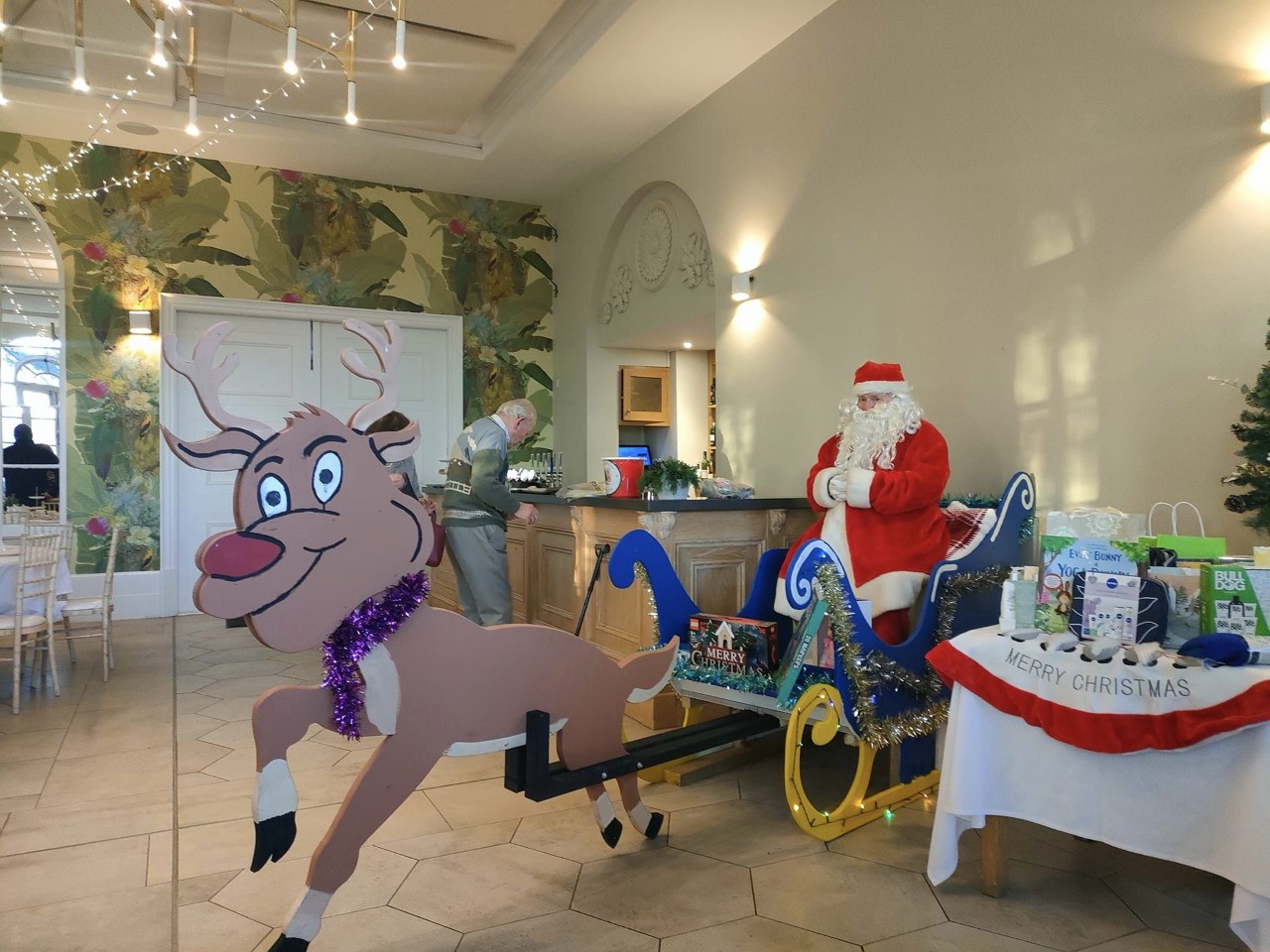 Santa on his sleigh (Credit: Caroline Retter)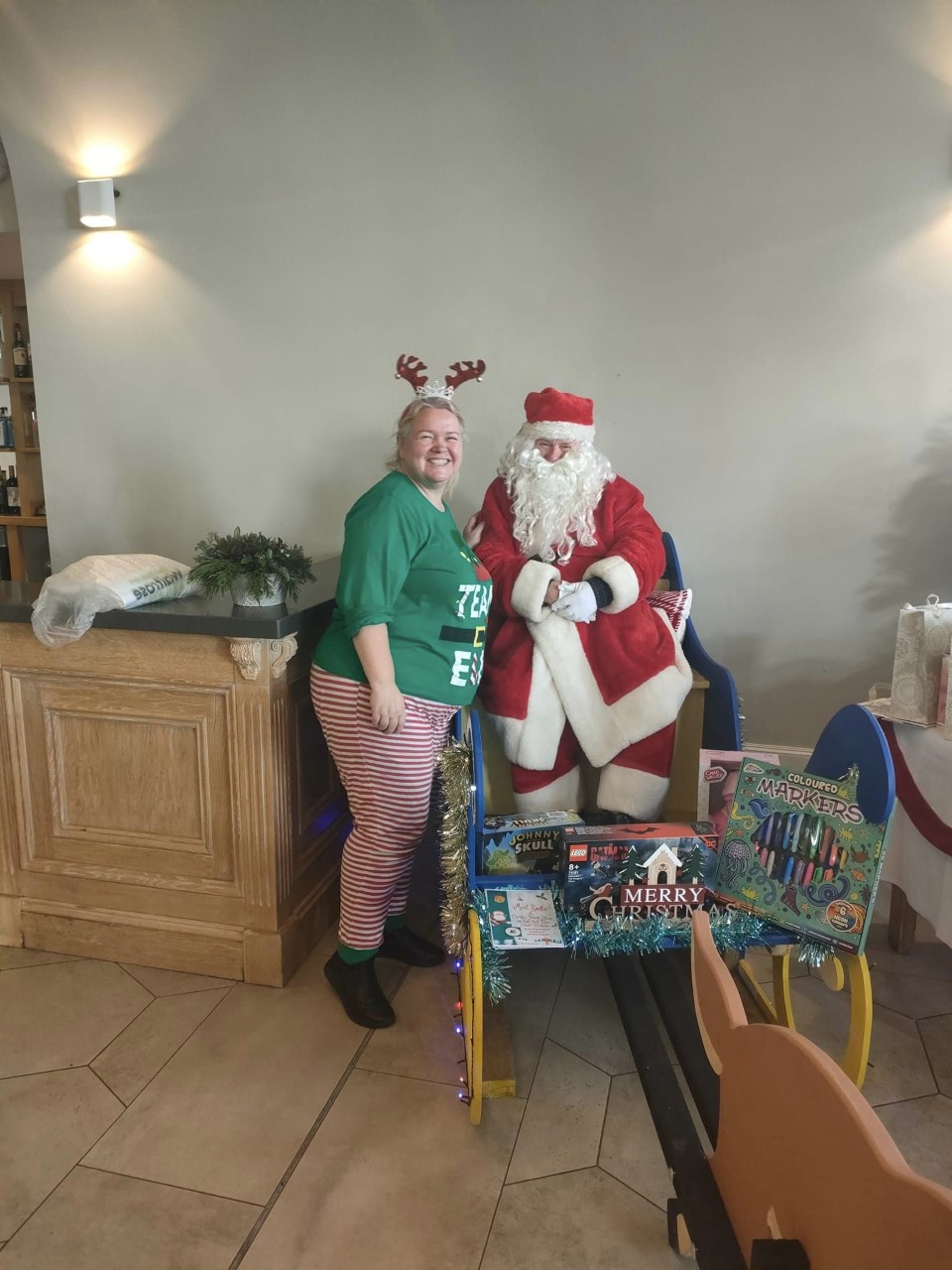 Sharon Thorne and Santa (Credit: Caroline Retter)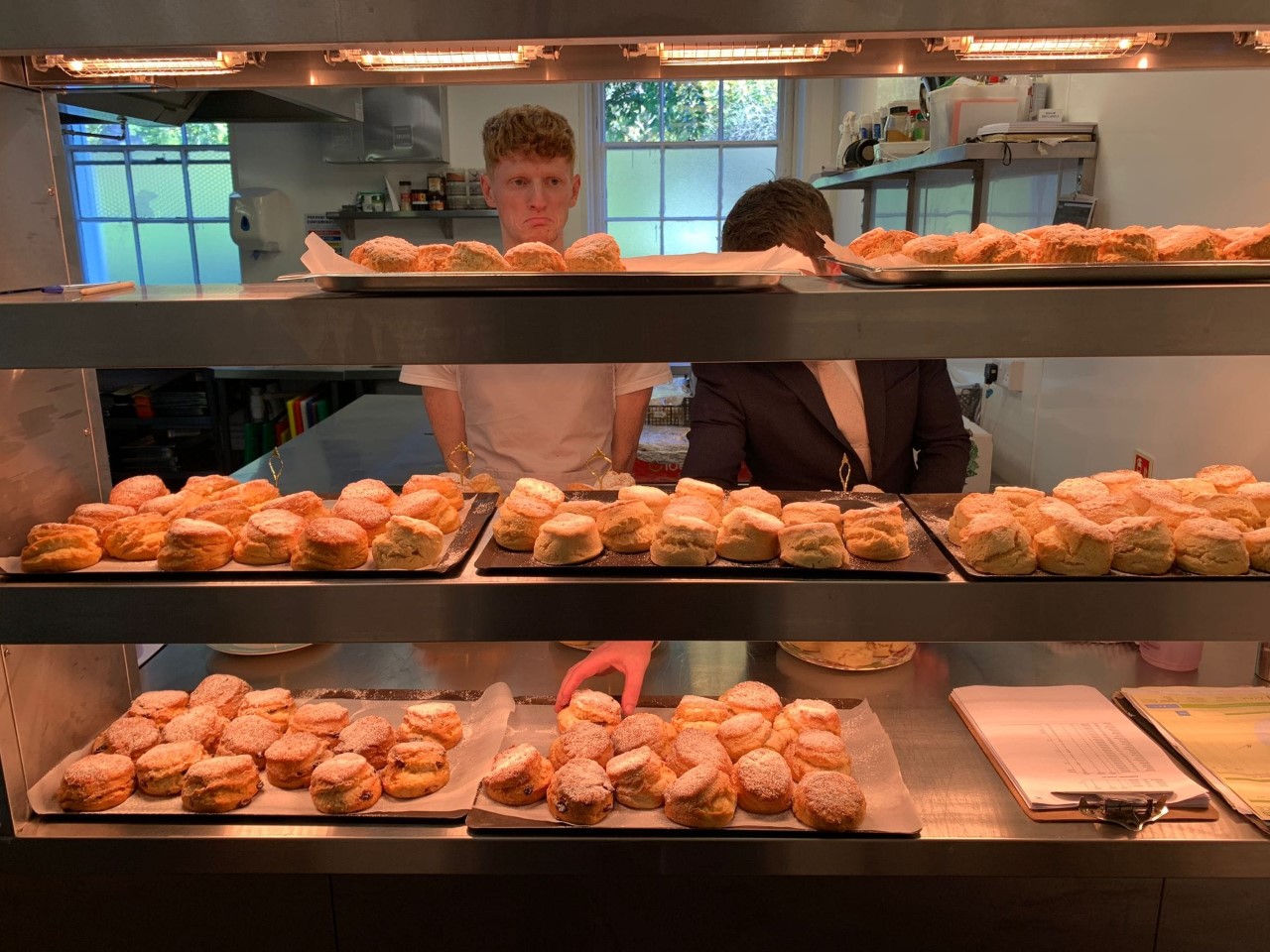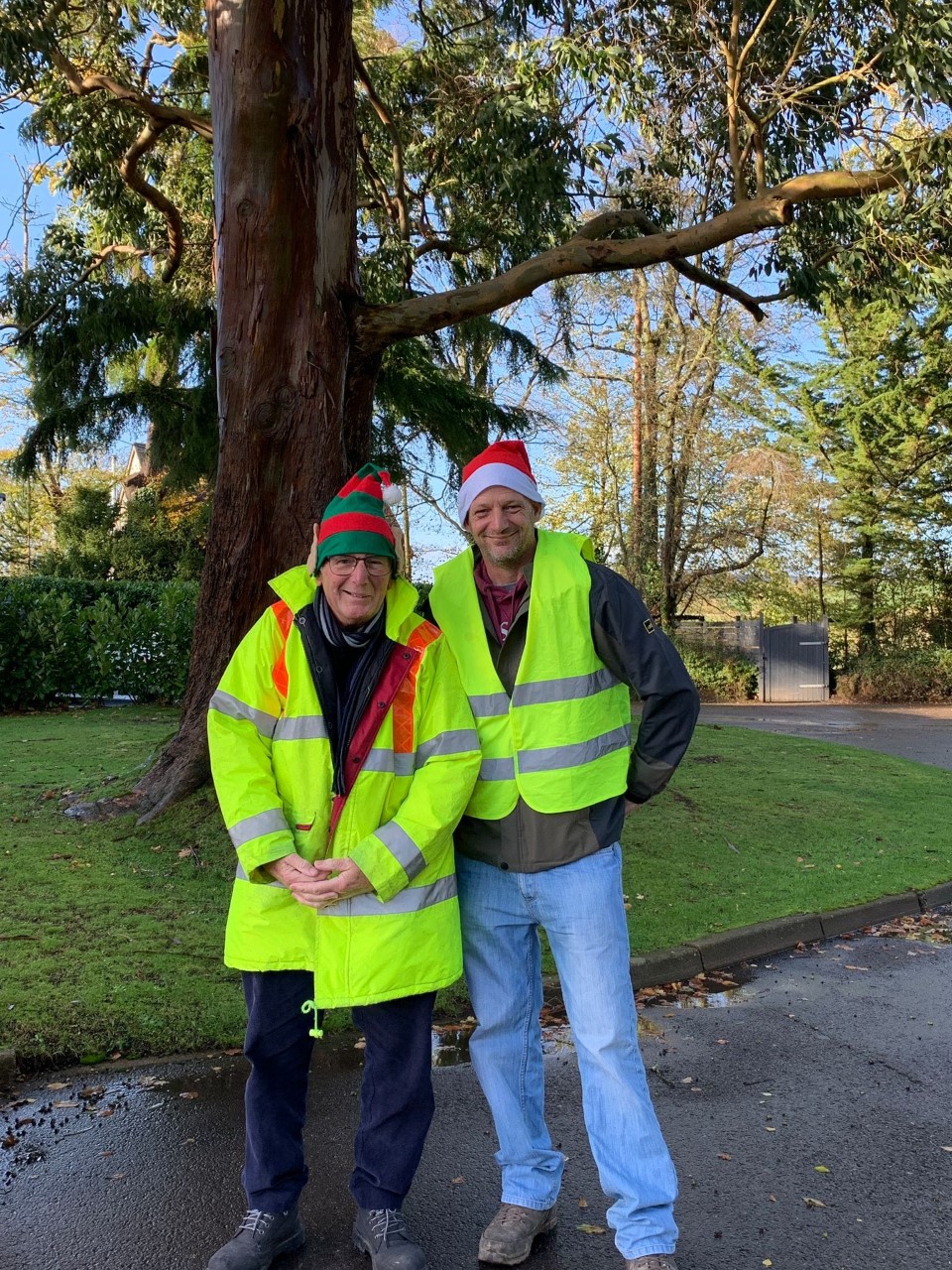 The Great South West Scone Off in aid of Operation Rudolph was a 'fantastic' event and the organisers hope it will take place every year.
Over 100 people went to the Deer Park for a gift drive event in aid of Operation Rudolph, which is one of Honiton's most important annual events.
Operation Rudolph is a Honiton-based community event which distributes meat boxes and gifts to the community. Last year, Operation Rudolph provided 100 hot meals on Christmas day, supported 120 families with gifts and provided 78 meat boxes.
All the guests who attended the Great South West Scone Off brought along a gift which will be distributed to the charity. In return, they were served a cream tea in the hotel's Orangery.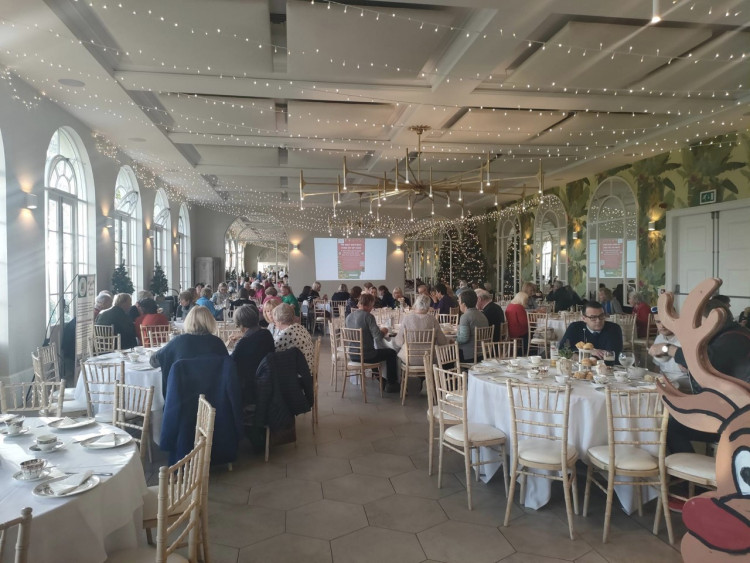 The scones, jam and tea were all donated by South West businesses. The scones were donated by the Combe Farm Shop and other local businesses who made a contribution to the charity event include Dorset Tea, the Pig at Combe and Darts Farm.
Caroline Retter and Sharon Thorne organised the event as part of their recently established Community Interest Group Inspiring Connections.
Caroline told Nub News: "100 fantastic guests joined us for the event in the stunning Orangery, which was beautifully bedecked in twinkling lights and Christmas decorations.
"The team from Operation Rudolph would like to thank The Deer Park Country Hotel for being such fantastic hosts, the Operation Rudolph volunteers for giving up their free time, to all of the companies that donated the items for the cream tea and to the people who joined us - our guests.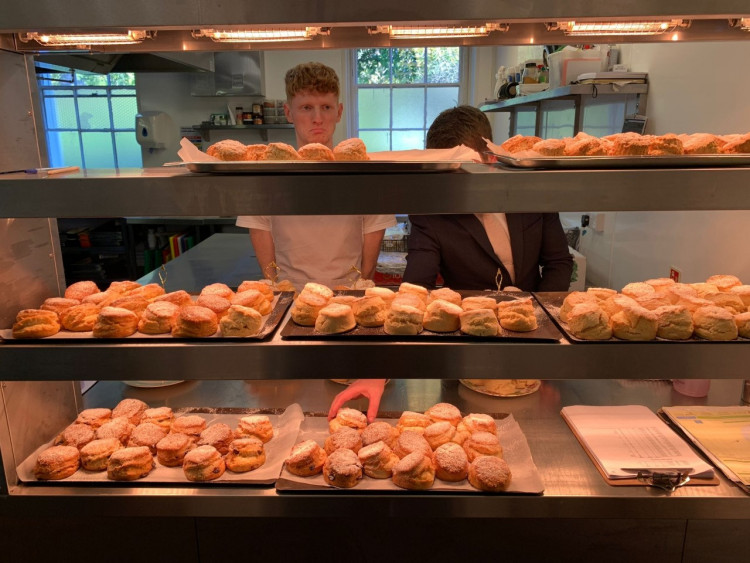 "We were absolutely amazed with all of your generous donations and cannot thank you enough. We'd also like to thank the Rotary Club, MKM and Gavin and James for helping us Santa with his sleigh."
If you would like to make a donation to Operation Rudolph, or you would like to volunteer, you can contact [email protected] . If you would like to find out more about Operation Rudolph you can do so here.