'A disaster': Honiton residents react to last week's 'mini-budget'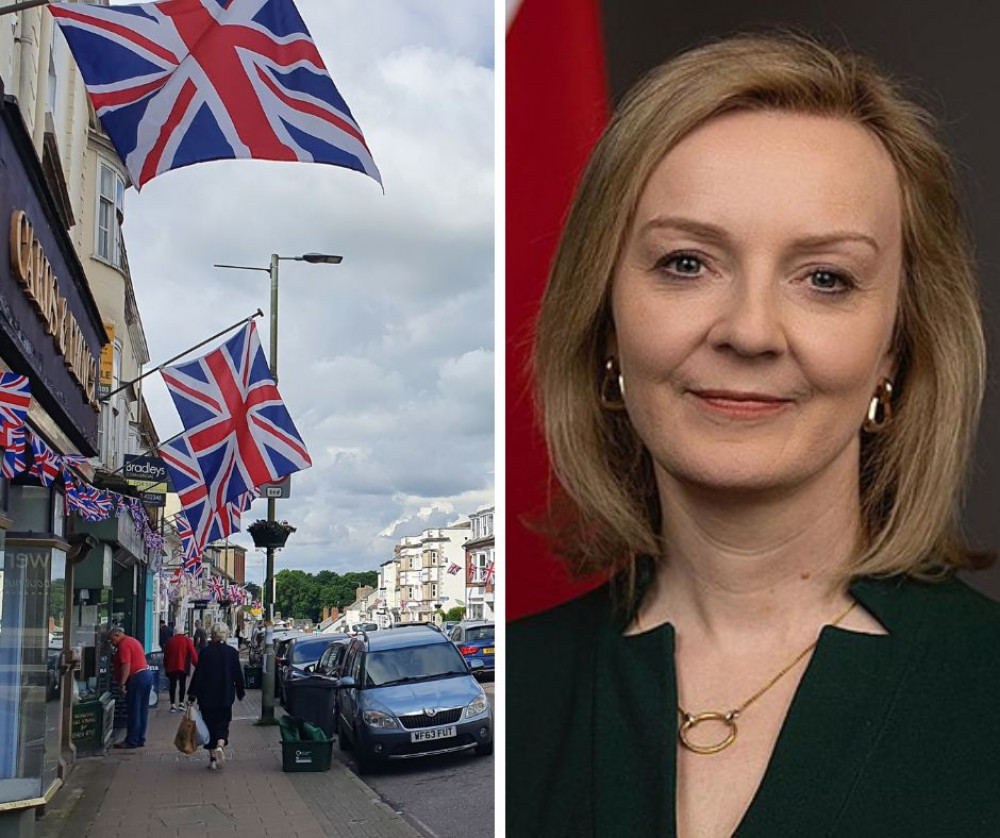 L: Honiton Hight Street R: Liz Truss (Credit: UK Parliament/Official Portrait)
Last week the Prime Minster Liz Truss and the Chancellor Kwasi Kwarteng made a series of tax-cuts and changes to economic measures.
Key policy decisions included cutting the top rate of income tax for earners over £150,000, reducing the basic rate of income tax to 19 per cent and doubling the level which house buyers begin to pay stamp duty. Rules around Universal Credit were also tightened.
Since the announcements on Friday, the pound plummeted to a record low against the dollar and interest rates are rising fast, which will affect people's mortgages.
The Bank of England are likely to take emergency action to stabilise the markets.
Honiton Nub News asked people for their responses to the budget.
Lisa Beigan, who owns Honiton Wine Bar and is also on Honiton Town Council said: "As expected! Self-gratifying display of the importance of wealth. So long as our country looks good for our foreign competitors, who cares about the increasing level of poverty amongst the working classes! A complete disgrace in my opinion."
Pat Whittaker commented: "Oh, don't worry about all the pensioners who have worked for 50 years or more." Gordon Brittan simply said: "An unthinkable disaster!"
Gary Holpin said: "I would be happy if I were a banker and earned more than £150,000 per year, since they were the big winners (by thousands of quid). Sadly, like most of the population I don't, and therefore am likely to be no more than a couple of quid better off. Worth a huge national debt? I don't think so."
Phillip Norton didn't agree that it was only the rich receiving help. He said: "I'm on eight grand a year pension but no one can deny the financial help being given is good news, and no matter what colour your politics there is always going to be a huge national debt - Covid took care of that."
Paul Shaw agreed that many people would be better off after the tax-cuts: "It isn't true that only bankers will benefit from stamp duty cuts, income tax base rate tax and reversal of NI increase. I am a pensioner, and I will benefit from base rate tax cuts."
John Savory commented that Richard Foord hadn't done anything to help the community since the election. "I vaguely remember this bloke [Richard Foord]. You couldn't walk down the High Street without tripping over him before the by-election but has anyone seen him recently?"
Read more:
Honiton: CUB offer 'Warm Up Thursdays' as increased energy cap is due to be released
Interview with Cllr Bonetta: 'I am so proud of the work Foodsave has done to support families in Honiton'
Honiton: Inspiring Connections established to support community groups and charities